Pronunciation
(oh FLOKS a sin)
Dosage Forms
Excipient information presented when available (limited, particularly for generics); consult specific product labeling.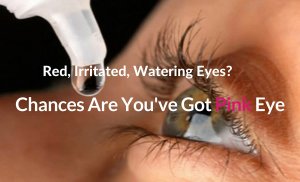 Solution, Ophthalmic:
Ocuflox: 0.3% (5 mL) [contains benzalkonium chloride]
Generic: 0.3% (5 mL, 10 mL)
Brand Names: U.S.
Pharmacologic Category
Antibiotic, Fluoroquinolone
Antibiotic, Ophthalmic
Pharmacology
Ofloxacin is a DNA gyrase inhibitor. DNA gyrase is an essential bacterial enzyme that maintains the superhelical structure of DNA. DNA gyrase is required for DNA replication and transcription, DNA repair, recombination, and transposition; bactericidal
Absorption
Only small amounts are absorbed systemically after ophthalmic instillation.
Excretion
Urine
Use: Labeled Indications
Treatment of superficial ocular infections involving the conjunctiva or cornea due to strains of susceptible organisms
Contraindications
Hypersensitivity to ofloxacin or other members of the quinolone group, such as oxolinic acid, cinoxacin, norfloxacin, and ciprofloxacin; hypersensitivity to any component of the formulation
Dosing: Adult
Conjunctivitis: Ophthalmic: Instill 1-2 drops in affected eye(s) every 2-4 hours for the first 2 days, then use 4 times/day for an additional 5 days.
Corneal ulcer: Ophthalmic: Instill 1-2 drops every 30 minutes while awake and every 4-6 hours after retiring for the first 2 days; beginning on day 3, instill 1-2 drops every hour while awake for 4-6 additional days; thereafter, 1-2 drops 4 times/day until clinical cure.
Dosing: Pediatric
Conjunctivitis: Ophthalmic: Children ≥1 year: Refer to adult dosing.
Corneal ulcer: Ophthalmic: Children ≥1 year: Refer to adult dosing.
Dosing: Renal Impairment
No dosage adjustment provided in manufacturer's labeling. However, dosage adjustment unlikely due to low systemic absorption.
Dosing: Hepatic Impairment
No dosage adjustment provided in manufacturer's labeling. However, dosage adjustment unlikely due to low systemic absorption.
Administration
For ophthalmic use only; avoid touching tip of applicator to eye or other surfaces.
Storage
Store 15°C to 25°C (59°F to 77°F).
Drug Interactions
There are no known significant interactions.
Adverse Reactions
Frequency not defined.
Central nervous system: Dizziness
Dermatologic: Stevens-Johnson syndrome (rare), toxic epidermal necrolysis (rare)
Gastrointestinal: Nausea
Ocular: Blurred vision, burning, chemical conjunctivitis/keratitis, discomfort, dryness, edema, eye pain, foreign body sensation, itching, photophobia, redness, stinging, tearing
Warnings/Precautions
Concerns related to adverse effects:
• Hypersensitivity reactions: Severe hypersensitivity reactions, including anaphylaxis, have occurred with quinolone therapy (primarily with systemic use). The spectrum of these reactions can vary widely; reactions may present as typical allergic symptoms (eg, itching, urticaria, rash, edema) after a single dose, or may manifest as severe idiosyncratic dermatologic (eg, Stevens-Johnson, toxic epidermal necrolysis), vascular (eg, vasculitis), pulmonary (eg, pneumonitis), renal (eg, nephritis), hepatic (eg, hepatic failure or necrosis), and/or hematologic (eg, anemia, cytopenias) events, usually after multiple doses. Prompt discontinuation of drug should occur if skin rash or other symptoms arise.
• Superinfection: Prolonged use may result in fungal or bacterial superinfection. If superinfection is suspected, institute appropriate alternative therapy.
• Tendon inflammation/rupture: There have been reports of tendon inflammation and/or rupture with systemic quinolone antibiotics. Exposure following ophthalmic administration is substantially lower than with systemic therapy. Discontinue at first sign of tendon inflammation or pain.
Dosage form specific issues:
• Ophthalmic use: Not for subconjunctival injection or for introduction into the ocular anterior chamber.
Pregnancy Risk Factor
C
Pregnancy Considerations
Adverse events have been observed in some animal reproduction studies. When administered orally, ofloxacin crosses the placenta (Giamarellou 1989). The amount of ofloxacin available systemically following topical application of the ophthalmic drops is significantly less in comparison to oral doses. If ophthalmic agents are needed during pregnancy, the minimum effective dose should be used in combination with punctual occlusion for 3 to 5 minutes after application to decrease potential exposure to the fetus (Samples 1988).
Patient Education
• Discuss specific use of drug and side effects with patient as it relates to treatment. (HCAHPS: During this hospital stay, were you given any medicine that you had not taken before? Before giving you any new medicine, how often did hospital staff tell you what the medicine was for? How often did hospital staff describe possible side effects in a way you could understand?)
• Patient may experience burning. Have patient report immediately to prescriber vision changes, eye pain, severe eye irritation, or signs of Stevens-Johnson syndrome/toxic epidermal necrolysis (red, swollen, blistered, or peeling skin [with or without fever]; red or irritated eyes; or sores in mouth, throat, nose, or eyes) (HCAHPS).
• Educate patient about signs of a significant reaction (eg, wheezing; chest tightness; fever; itching; bad cough; blue skin color; seizures; or swelling of face, lips, tongue, or throat). Note: This is not a comprehensive list of all side effects. Patient should consult prescriber for additional questions.
Intended Use and Disclaimer: Should not be printed and given to patients. This information is intended to serve as a concise initial reference for health care professionals to use when discussing medications with a patient. You must ultimately rely on your own discretion, experience, and judgment in diagnosing, treating, and advising patients.
More about ofloxacin ophthalmic
Consumer resources
Professional resources
Related treatment guides