C1 Inhibitor (Human)
Pronunciation
(cee won in HIB i ter HYU man)
Index Terms
C1 Esterase Inhibitor
C1-INH
C1-Inhibitor
C1INHRP
Human C1 Inhibitor
Dosage Forms
Excipient information presented when available (limited, particularly for generics); consult specific product labeling.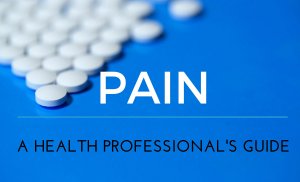 Kit, Intravenous:
Berinert: 500 units
Solution Reconstituted, Intravenous [preservative free]:
Cinryze: 500 units (1 ea)
Brand Names: U.S.
Pharmacologic Category
Blood Product Derivative
C1 Esterase Inhibitor
Pharmacology
C1 inhibitor, one of the serine proteinase inhibitors found in human blood, plays a role in regulating the complement and intrinsic coagulation (contact system) pathway, and is also involved in the fibrinolytic and kinin pathways. C1 inhibitor therapy in patients with C1 inhibitor deficiency, such as HAE, is believed to suppress contact system activation via inactivation of plasma kallikrein and factor XIIa, thus preventing bradykinin production. Unregulated bradykinin production is thought to contribute to the increased vascular permeability and angioedema observed in HAE.
Distribution
Vss: Berinert: Children and Adolescents: (6 to 13 years, n=5): 0.02 L/kg (range: 0.017 to 0.026 L/kg); Adults: 0.018 L/kg (range: 0.011 to 0.028 L/kg)
Onset of Action
Berinert: Onset of symptom relief: Median: 15 minutes per attack; Cinryze: Pediatric patients 6 to 17 years: Median: 30 minutes per attack; for the majority of patient unequivocal symptom relief reported within 1 hour (range: 15 to 135 minutes) (Lumry 2013)
Cinryze: Increased plasma C1 inhibitor levels observed ~1 hour or less
Time to Peak
Cinryze: ~4 hours
Duration of Action
Time to complete resolution of HAE symptoms: Berinert: Median: 8.4 hours
Half-Life Elimination
Children Children 3 to <12 years: Berinert: 16.7 hours
Adults (following a single dose): Berinert: 22 hours (range: 17 to 24 hours); Cinryze: 56 hours (range: 11 to 108 hours)
Use: Labeled Indications
Hereditary angioedema:
Berinert: Treatment of acute abdominal, facial, or laryngeal attacks of hereditary angioedema (HAE) in adult and adolescent patients
Cinryze: Routine prophylaxis against angioedema attacks in adult and adolescent patients with HAE
Contraindications
History of anaphylactic or life-threatening hypersensitivity reactions to human C1 inhibitor or any component of the formulation
Dosing: Adult
Routine prophylaxis against hereditary angioedema (HAE) attacks (Cinryze): IV: 1,000 units every 3 to 4 days
Treatment of abdominal, facial, or laryngeal HAE attacks (Berinert): IV: 20 units/kg
Dosing: Geriatric
Refer to adult dosing.
Dosing: Pediatric
Children: Dosage not established.
Adolescents: Refer to adult dosing.
Dosing: Renal Impairment
There are no dosage adjustments provided in the manufacturer's labeling (has not been studied).
Dosing: Hepatic Impairment
There are no dosage adjustments provided in the manufacturer's labeling (has not been studied).
Reconstitution
Allow vial and diluent (sterile water for injection) to come to room temperature prior to reconstitution. Reconstitute each vial with 5 mL (Cinryze), 10 mL (Berinert 500 units), or 3 mL (Berinert 1,500 units [Canadian product]) of sterile water for injection using a double-ended transfer needle or the provided transfer set. A silicone-free syringe may be required for reconstitution and administration (refer to manufacturer's labeling). Do not use product if there is no vacuum in the vial. After combining with diluent, gently swirl vial (do not shake) to completely dissolve powder. Reconstituted product should be clear and colorless or slightly blue (Cinryze only); do not use if turbid, discolored, or contains particles. The provided filter needle or transfer set should be used to withdraw the reconstituted product. Remove filter needle and attach reconstituted solution to infusion set or appropriate needle for infusion. Do not mix with other medicinal products.
Administration
Berinert (500 units): Administer intravenously at ~4 mL/minute by a separate infusion line.
Berinert (1,500 units) [Canadian product]: Administer intravenously by slow injection by a separate infusion line.
Cinryze: Administer intravenously at 1 mL/minute (over 10 minutes).
Self-administration: Following patient training and instructions on self-administration, patient may self-administer treatment (Berinert) or prophylaxis (Cinryze) therapy. Epinephrine should be available during self-administration in the event of an acute, severe hypersensitivity reaction. Patient suffering from an acute laryngeal HAE attack and self-administering should be informed to seek immediate medical attention following treatment (potential for airway obstruction to occur).
Storage
Store intact vials at 2°C to 25°C (36°F to 77°F); do not freeze. Store in original carton; protect from light. Use within 3 hours (Cinryze) or 8 hours (Berinert) of reconstitution (Canadian labeling recommends immediate use after reconstitution); do not refrigerate or freeze reconstituted solution. Discard any unused product.
Drug Interactions
Androgens: May enhance the thrombogenic effect of C1 inhibitors. Monitor therapy
Estrogen Derivatives: May enhance the thrombogenic effect of C1 inhibitors. Monitor therapy
Progestins: May enhance the thrombogenic effect of C1 inhibitors. Monitor therapy
Adverse Reactions
Frequency not defined.
>10%:
Central nervous system: Headache
Gastrointestinal: Nausea
1% to 10%:
Central nervous system: Dizziness
Dermatologic: Erythema, pruritus, skin rash
Gastrointestinal: Abdominal distress, abdominal pain, dysgeusia, vomiting, xerostomia
Immunologic: Exacerbation of hereditary angioedema
Infection: Fungal infection (vulvovaginal), viral infection
Respiratory: Flu-like symptoms, nasopharyngitis, upper respiratory tract infection
Miscellaneous: Fever, infusion-related reaction
<1% (Limited to important or life-threatening): Anaphylaxis, cerebrovascular accident, chills, erythema at injection site, hypersensitivity reaction, pain at injection site, shock, thrombosis, transient ischemic attacks
Warnings/Precautions
Concerns related to adverse effects:
• Hypersensitivity: Severe hypersensitivity reactions (eg, urticaria, hives, tightness of the chest, wheezing, hypotension, anaphylaxis) may occur during or after administration. Signs/symptoms of hypersensitivity reactions may be similar to the attacks associated with hereditary angioedema, therefore, consideration should be given to treatment methods. In the event of acute hypersensitivity reactions to C1 inhibitor therapy, treatment should be discontinued and epinephrine should be available.
• Thrombotic events: Serious arterial and venous thromboembolic events have been reported at recommended doses and when used off-label at doses higher than recommended. Risk factors may include the presence of an indwelling venous catheter/access device, prior history of thrombosis, underlying atherosclerosis, use of oral contraceptives or certain androgens, morbid obesity, and immobility. Consider potential risk of thrombosis with use, and closely monitor patients with preexisting risks for thrombotic events.
Dosage form specific issues:
• Human plasma: Product of human plasma; may potentially contain infectious agents (eg, viruses and, theoretically, the Creutzfeldt-Jakob disease [CJD] agent) that could transmit disease. Screening of donors, as well as testing and/or inactivation or removal of certain viruses, reduces the risk. Infections thought to be transmitted by this product should be reported to the manufacturer.
Other warnings/precautions:
• Self-administration: Due to the potential for airway obstruction, patients suffering from an acute laryngeal HAE attack and self-administering should be informed to immediately seek medical attention following treatment.
Monitoring Parameters
Monitor for signs/symptoms of hypersensitivity reactions and thrombotic events.
Pregnancy Risk Factor
C
Pregnancy Considerations
Animal reproduction studies have not been conducted. Although information related to use during pregnancy is limited, plasma-derived human C1 inhibitor concentrate is the preferred treatment for HAE during pregnancy (Baker 2013; Caballero 2012). Women with HAE should be monitored closely during pregnancy and for at least 72 hours after delivery (Caballero 2012).
Patient Education
• Discuss specific use of drug and side effects with patient as it relates to treatment. (HCAHPS: During this hospital stay, were you given any medicine that you had not taken before? Before giving you any new medicine, how often did hospital staff tell you what the medicine was for? How often did hospital staff describe possible side effects in a way you could understand?)
• Patient may experience nausea, vomiting, or bad taste. Have patient report immediately to prescriber signs of severe cerebrovascular disease (change in strength on one side is greater than the other, trouble speaking or thinking, change in balance, or change in eyesight), signs of DVT (edema, warmth, numbness, change in color, or pain in the extremities), severe dizziness, passing out, severe headache, mouth discoloration, tachycardia, angina, coughing up blood, or shortness of breath (HCAHPS).
• Educate patient about signs of a significant reaction (eg, wheezing; chest tightness; fever; itching; bad cough; blue skin color; seizures; or swelling of face, lips, tongue, or throat). Note: This is not a comprehensive list of all side effects. Patient should consult prescriber for additional questions.
Intended Use and Disclaimer: Should not be printed and given to patients. This information is intended to serve as a concise initial reference for healthcare professionals to use when discussing medications with a patient. You must ultimately rely on your own discretion, experience and judgment in diagnosing, treating and advising patients.
More about C1 esterase inhibitor (human)
Consumer resources
Professional resources
Related treatment guides