Nascobal (nasal)
Generic Name: cyanocobalamin (nasal) (sye AN oh koe BAL a min)
Brand Name: Nascobal
What is Nascobal (cyanocobalamin nasal)?
Cyanocobalamin is a man-made form of vitamin B12. Vitamin B12 is important for growth, cell reproduction, blood formation, and protein and tissue synthesis.
Cyanocobalamin nasal (for use in the nose) is used to treat vitamin B12 deficiency in people with pernicious anemia and other conditions.
Cyanocobalamin nasal is usually given after treatment with an injection form of this medicine.
Cyanocobalamin nasal may also be used for purposes not listed in this medication guide.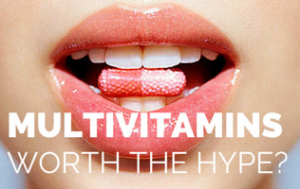 What is the most important information I should know about Nascobal (cyanocobalamin nasal)?
You should not use this medicine if you are allergic to cobalt, or if you have Leber's disease.
What should I discuss with my healthcare provider before using Nascobal (cyanocobalamin nasal)?
You should not use this medicine if you are allergic to cyanocobalamin or cobalt, or if you have Leber's disease (an inherited form of vision loss). Cyanocobalamin can lead to optic nerve damage (and possibly blindness) in people with Leber's disease.
To make sure cyanocobalamin nasal is safe for you, tell your doctor if you have:
cold or allergy symptoms that affect your nose (sinus congestion, sneezing);

kidney or liver disease;

iron or folic acid deficiency;

any type of infection; or

if you are receiving any medication or treatment that affects bone marrow.
FDA pregnancy category C. It is not known whether cyanocobalamin nasal will harm an unborn baby. Tell your doctor if you are pregnant or plan to become pregnant while using this medicine.
Cyanocobalamin nasal can pass into breast milk and may harm a nursing baby. Tell your doctor if you are breast-feeding a baby.
Do not give this medication to anyone under 18 years old without medical advice.
How should I use Nascobal (cyanocobalamin nasal)?
Cyanocobalamin nasal is usually given once per week. Follow all directions on your prescription label. Do not use this medicine in larger or smaller amounts or for longer than recommended.
This medicine comes with patient instructions for safe and effective use, and directions for priming the nasal spray. Follow these directions carefully. Ask your doctor or pharmacist if you have any questions.
To use the nasal spray:
Blow your nose gently. Keep your head upright and insert the tip of bottle into one nostril. Press your other nostril closed with your finger. Spray the medicine into your nose and gently sniff at the same time. Then use the spray in your other nostril.

Do not blow your nose for at least a few minutes after using the nasal spray.

Wait several hours after using cyanocobalamin nasal spray before using any other nasal medicines your doctor has prescribed.

Clean the tip of the spray with a clean tissue and recap.
Tell your doctor if you have a prolonged illness that causes sinus congestion. Cyanocobalamin nasal may not work as well if you have a stuffy nose.
Your dose needs may change if you become pregnant, if you breast-feed, or if you eat a vegetarian diet. Tell your doctor about any changes in your diet or medical condition.
While using cyanocobalamin nasal, you may need blood tests every 3 to 6 months. Based on the results of these tests, your doctor may occasionally change your dose or recommend a cyanocobalamin injection.
Use cyanocobalamin nasal regularly to get the most benefit. Get your prescription refilled before you run out of medicine completely.
To treat pernicious anemia, you may have to use cyanocobalamin for the rest of your life. Do not stop using the medicine unless your doctor tells you to. Untreated vitamin B12 deficiency can lead to a recurrence of anemia and irreversible nerve damage.
Pernicious anemia is also treated with folic acid to help maintain red blood cells. However, folic acid will not treat Vitamin B12 deficiency and will not prevent possible damage to the spinal cord. Use all of your medications as directed.
Store in an upright position at room temperature, away from moisture, heat, and light. Do not freeze.
What happens if I miss a dose?
Use the missed dose as soon as you remember. Skip the missed dose if it is almost time for your next scheduled dose. Do not use extra medicine to make up the missed dose.
What happens if I overdose?
Seek emergency medical attention or call the Poison Help line at 1-800-222-1222.
What should I avoid while using Nascobal (cyanocobalamin nasal)?
Do not drink hot liquid or eat hot food within 1 hour before or after you use cyanocobalamin nasal.
Avoid drinking large amounts of alcohol while you are being treated with cyanocobalamin nasal.
Nascobal (cyanocobalamin nasal) side effects
Get emergency medical help if you have any of these signs of an allergic reaction: hives; difficulty breathing; swelling of your face, lips, tongue, or throat.
Call your doctor at once if you have signs of low potassium--confusion, uneven heart rate, extreme thirst, increased urination, leg discomfort, muscle weakness or limp feeling.
Common side effects may include:
runny nose, sneezing;

stuffy nose, sinus pain, sore throat, cough with mucus;

headache, dizziness;

joint pain; or

itching or rash.
This is not a complete list of side effects and others may occur. Call your doctor for medical advice about side effects. You may report side effects to FDA at 1-800-FDA-1088.
What other drugs will affect Nascobal (cyanocobalamin nasal)?
Other drugs may interact with cyanocobalamin nasal, including prescription and over-the-counter medicines, vitamins, and herbal products. Tell each of your health care providers about all medicines you use now and any medicine you start or stop using.
Where can I get more information?
Your pharmacist can provide more information about cyanocobalamin nasal.
Copyright 1996-2012 Cerner Multum, Inc. Version: 2.01.
Date modified: December 03, 2017
Last reviewed: February 27, 2014