Empliciti
Generic Name: elotuzumab (EL oh TOOZ ue mab)
Brand Name: Empliciti
Medically reviewed on May 18, 2017
What is elotuzumab?
Elotuzumab is a monoclonal antibody that blocks a certain protein in the body that can affect tumor cell growth. Monoclonal antibodies are made to target and destroy only certain cells in the body. This may help to protect healthy cells from damage.
Elotuzumab is used in combination chemotherapy to treat multiple myeloma (bone marrow cancer). Elotuzumab is given together with lenalidomide and a steroid medicine called dexamethasone.
Lenalidomide (Revlimid) is available only under a special program. You must be registered in the program and understand the risks and benefits of taking this medicine.
Elotuzumab may also be used for purposes not listed in this medication guide.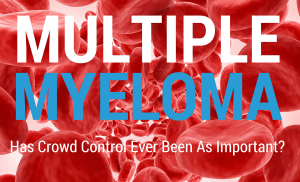 Important Information
Do not use elotuzumab with lenalidomide if you are pregnant, or if you are a man and your sexual partner is pregnant. You will be required to use birth control to prevent pregnancy before, during, and shortly after treatment with these medicines.
Before taking this medicine
You should not be treated with elotuzumab if you are allergic to it.
To make sure elotuzumab is safe for you, tell your doctor if you have any type of infection.
Using elotuzumab may increase your risk of developing other types of cancer. Ask your doctor about your specific risk.
Elotuzumab is used together with lenalidomide and dexamethasone. Lenalidomide is known to cause life-threatening birth defects or death of a baby if the mother or the father is taking this medicine at the time of conception or during pregnancy. Even one dose of lenalidomide can cause major birth defects. Do not take lenalidomide if you are pregnant.
If you are a woman, you may need to have a negative pregnancy test before your chemotherapy treatment starts, and again every month while using elotuzumab with lenalidomide. You will be required to use two forms of birth control before, during, and shortly after chemotherapy treatment.

If you are a man, do not use elotuzumab and lenalidomide if your sexual partner is pregnant or could become pregnant. Lenalidomide may affect your sperm and cause birth defects in the baby. Always use latex condoms when having sex with a woman who is able to get pregnant, even if you have had a vasectomy.

Carefully follow all instructions about the use of birth control while using elotuzumab with lenalidomide, whether you are a man or a woman.

Tell your doctor right away if a pregnancy occurs while either the mother or the father is using elotuzumab with lenalidomide.
Stop using lenalidomide and call your doctor at once if you quit using birth control, if your period is late, or if you think you might be pregnant.
Lenalidomide is available only from a certified pharmacy under a special program called Revlimid REMS. You must be registered in the program and sign documents stating that you understand the dangers of this medicine and that you agree to use birth control measures as required by the program. You will be limited to a 28-day supply of lenalidomide each time your prescription is refilled.
It is not known whether elotuzumab passes into breast milk or if it could harm a nursing baby. You should not breast-feed while using elotuzumab with lenalidomide and dexamethasone.
How is elotuzumab given?
Elotuzumab is given in combination with other drugs. You may be given medicine to prevent certain side effects while you are receiving elotuzumab. Use all medications as directed by your doctor. Read all patient information, medication guides, and instruction sheets provided to you. Do not change your doses or medication schedule without your doctor's advice.
Elotuzumab is injected into a vein through an IV. A healthcare provider will give you this injection. This medicine must be injected slowly, and the IV infusion can take at least 30 minutes to complete.
Your combination chemotherapy will be given in a 28-day treatment cycle. Elotuzumab is usually given once per week. Your doctor will determine how long to treat you with elotuzumab.
You may need to take your other medications daily. Follow all directions on your prescription label. Do not take your medicines in larger or smaller amounts or for longer than recommended.
Elotuzumab can cause unusual results with certain medical tests. Tell any doctor who treats you that you are using elotuzumab.
What happens if I miss a dose?
Call your doctor for instructions if you miss an appointment for your elotuzumab injection.
If you miss a dose of the other medications you take as part of your combination treatment, take the missed dose as soon as you remember. Skip the missed dose if it is almost time for your next scheduled dose. Do not take extra medicine to make up the missed dose.
What happens if I overdose?
Seek emergency medical attention or call the Poison Help line at 1-800-222-1222.
Since elotuzumab is given by a healthcare professional in a medical setting, an overdose is unlikely to occur.
What should I avoid while receiving elotuzumab?
Do not donate blood or sperm while you are using elotuzumab with lenalidomide, and for 4 weeks after you stop taking it.
Elotuzumab side effects
Get emergency medical help if you have signs of an allergic reaction: hives; difficult breathing; swelling of your face, lips, tongue, or throat.
Some side effects may occur during the injection. Tell your caregiver right away if you feel dizzy, itchy, chilled, feverish, light-headed, or short of breath.
Call your doctor at once if you have:
fever, chills, flu-like symptoms;

pain or burning when you urinate;

severe skin rash;

liver problems--loss of appetite, upper stomach pain, tiredness, dark urine, clay-colored stools, jaundice (yellowing of the skin or eyes); or

signs of pneumonia--cough with yellow or green mucus, stabbing chest pain, wheezing, feeling short of breath.
Your cancer treatments may be delayed or permanently discontinued if you have certain side effects.
Common side effects may include:
This is not a complete list of side effects and others may occur. Call your doctor for medical advice about side effects. You may report side effects to FDA at 1-800-FDA-1088.
See also: Side effects (in more detail)
What other drugs will affect elotuzumab?
Other drugs may interact with elotuzumab, including prescription and over-the-counter medicines, vitamins, and herbal products. Tell your doctor about all your current medicines and any medicine you start or stop using.
Further information
Remember, keep this and all other medicines out of the reach of children, never share your medicines with others, and use this medication only for the indication prescribed.
Always consult your healthcare provider to ensure the information displayed on this page applies to your personal circumstances.
Copyright 1996-2018 Cerner Multum, Inc. Version: 2.01.
More about Empliciti (elotuzumab)
Consumer resources
Professional resources
Related treatment guides