Sunitinib Malate
Class: Antineoplastic Agents
VA Class: AN900
Chemical Name: N - [2 - (Diethylamino)ethyl] - 5 - [(Z) - (5 - fluoro - 2 - oxo - 1,2 - dihydro - 3H - indol - 3 - ylidene)methyl] - 2,4 - dimethyl - 1H - pyrrole - 3 - carboxamide
Molecular Formula: C22H27FN4O2
CAS Number: 557795-19-4
Brands: Sutent
Warning(s)
Hepatotoxicity

Severe hepatotoxicity, sometimes fatal, reported.1 (See Hepatotoxicity under Cautions.)
Introduction
Antineoplastic agent; an inhibitor of multiple receptor tyrosine kinases.1 2 4 5 6 7 9 10 11 12 14 15
Uses for Sunitinib Malate
Gastrointestinal Stromal Tumor (GIST)
Treatment of GIST in adults who are intolerant of or whose disease has progressed during imatinib therapy.1 2 9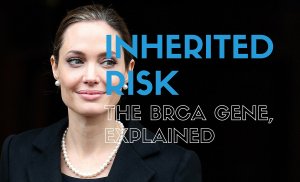 Renal Cell Carcinoma
Treatment of advanced renal cell carcinoma.1 2 7 14 15
Neuroendocrine Tumors of Pancreatic Origin (PNET)
Treatment of progressive, well-differentiated PNET in patients with unresectable, locally advanced, or metastatic disease.1 18
Sunitinib Malate Dosage and Administration
Administration
Oral Administration
Administer orally without regard to meals.1 11
Dosage
Available as sunitinib malate; dosage expressed in terms of sunitinib.1 2
Adults
GIST
Oral
50 mg once daily for 4 consecutive weeks followed by a 2-week period without the drug.1 May continue therapy (i.e., 6-week cycles) for as long as the patient derives clinical benefit or until unacceptable toxicity occurs; in principal efficacy study, therapy was continued for a median of 5–6 cycles.2
Renal Cell Carcinoma
Oral
50 mg once daily for 4 consecutive weeks followed by a 2-week period without the drug.1 6 May continue therapy (i.e., 6-week cycles) for as long as the patient derives clinical benefit or until unacceptable toxicity occurs;2 in principal efficacy study, therapy was continued for a median of 11.1 months.1
PNET
Oral
37.5 mg once daily continuously (i.e., without an off-treatment period).1 May continue therapy for as long as the patient derives clinical benefit or until unacceptable toxicity occurs; in principal efficacy study, therapy was continued for a median of 4.6 months.1
Dosage Modification
Oral
Adjust dosage in increments or decrements of 12.5 mg daily (i.e., 1 dose level), depending on individual patient safety and tolerability;1 2 maximum dosage administered in patients with progressive, well-differentiated PNET enrolled in principal efficacy study was 50 mg daily.1
In clinical studies, dosages reduced following drug-related adverse effects generally were not re-escalated, even in absence of toxicity; however, re-escalation back to previous dosage was permitted based on clinical judgment.2 Initiation of next treatment cycle could be delayed if additional time (i.e., >2 weeks) was required to recover from toxicities that developed during previous treatment cycle.2
Cardiovascular Toxicities
If manifestations of CHF develop, discontinue sunitinib.1 In patients without clinical evidence of CHF but in whom left ventricular ejection fraction (LVEF) is <50% and is reduced from baseline by >20%, interrupt therapy and/or reduce sunitinib dosage.1
If severe hypertension occurs, temporarily interrupt therapy until BP is controlled.1
In clinical studies, sunitinib was temporarily withheld following development of certain grade 2 (i.e., asymptomatic decrease in LVEF from baseline by 20% and to a level below the lower limit of normal [LVEF <50%], nonurgent ventricular paroxysmal dysrhythmia requiring intervention) or grade 3 cardiac toxicities.2 When manifestations resolved or decreased in intensity to ≤grade 1, patients who originally experienced grade 2 cardiac toxicity could resume sunitinib therapy at same dosage (if toxicity resolved within 1 week) or at 1 dose level lower than previous dosage; patients who originally experienced grade 3 cardiac toxicity could resume therapy at 1 dose level lower than previous dosage.2 Patients who developed grade 4 cardiac toxicity were required to permanently discontinue therapy.2
Hematologic Toxicity
In clinical studies, sunitinib was temporarily withheld following development of grade 3 or 4 hematologic toxicity (excluding lymphopenia).2 When manifestations resolved or decreased in intensity to ≤grade 2, patients who originally experienced grade 3 hematologic toxicity could resume sunitinib therapy at same dosage; patients who originally experienced grade 4 hematologic toxicity could resume therapy at 1 dose level lower than previous dosage.2 Patients who experienced grade 3 or 4 lymphopenia could continue therapy without interruption.2
Proteinuria
Interrupt therapy or reduce dosage for proteinuria ≥3 g per 24 hours.1 If nephrotic syndrome occurs or if proteinuria recurs despite dosage reduction, discontinue therapy.1 (See Proteinuria under Cautions.)
Other Nonhematologic Toxicities
In clinical studies, sunitinib was temporarily withheld following development of grade 3 or 4 nonhematologic toxicity.2 When manifestations resolved or decreased in intensity to ≤grade 1, patients with GIST who originally experienced grade 3 nonhematologic toxicity could resume sunitinib therapy at same dosage, while those with advanced renal cell carcinoma could resume therapy at same dosage or at 1 dose level lower than previous dosage; patients who originally experienced grade 4 nonhematologic toxicity could resume therapy at 1 dose level lower than previous dosage or discontinue therapy based on clinical judgment.2
Concomitant Use with Drugs and Foods Affecting Hepatic Microsomal Enzymes
Concomitant use with potent inhibitors or inducers of CYP3A4 may alter the combined plasma concentrations of sunitinib and its primary active metabolite.1 (See Drugs and Foods Affecting Hepatic Microsomal Enzymes under Interactions.)
If concomitant use with a potent CYP3A4 inhibitor cannot be avoided, consider reducing sunitinib dosage to no less than 37.5 mg daily (in patients receiving sunitinib for GIST or advanced renal cell carcinoma) or no less than 25 mg daily (in patients receiving sunitinib for progressive, well-differentiated PNET).1
If concomitant use with a CYP3A4 inducer cannot be avoided, consider increasing sunitinib dosage up to maximum of 87.5 mg daily (in patients receiving sunitinib for GIST or advanced renal cell carcinoma) or 62.5 mg daily (in patients receiving sunitinib for progressive, well-differentiated PNET); monitor patient carefully for toxicity.1
Special Populations
Hepatic Impairment
Mild or moderate hepatic impairment (Child-Pugh class A or B): No initial dosage adjustment required.1
Severe hepatic impairment (Child-Pugh class C): Not studied.1
Renal Impairment
Mild, moderate, or severe renal impairment: No initial dosage adjustment required; adjust subsequent dosages based on safety and tolerability.1
End-stage renal disease undergoing hemodialysis: No initial dosage adjustment required; subsequent dosages may be increased gradually up to twofold based on safety and tolerability.1
Cautions for Sunitinib Malate
Contraindications
Manufacturer states none known.1
Warnings/Precautions
Warnings
Hepatotoxicity
Severe hepatotoxicity, sometimes fatal, reported.1 Hepatic failure reported; manifestations include jaundice, elevated aminotransferase concentrations and/or hyperbilirubinemia in conjunction with encephalopathy, coagulopathy, and/or renal failure.1
Monitor liver function tests (ALT, AST, and bilirubin concentrations) prior to initiation of sunitinib, during therapy, and as clinically indicated.1 If grade 3 or 4 hepatotoxicity occurs, temporarily interrupt therapy; if hepatotoxicity does not resolve, discontinue sunitinib.1 Do not restart sunitinib therapy in patients who subsequently experience severe changes in liver function tests or exhibit other manifestations of hepatic failure.1
Safety not established in patients with AST and/or ALT concentrations >2.5 times the ULN or, if caused by liver metastases, >5 times the ULN.1
Other Warnings and Precautions
Fetal/Neonatal Morbidity and Mortality
May cause fetal harm;1 teratogenicity, embryotoxicity, and fetotoxicity demonstrated in animals.1 Avoid pregnancy during therapy.1 If used during pregnancy or if patient becomes pregnant, apprise of potential fetal hazard.1
Cardiovascular Effects
Cardiovascular events (including heart failure, myocardial disorders, and cardiomyopathy), sometimes fatal, reported.1
Decreases in LVEF to below the lower limit of normal reported; grade 3 reductions in left ventricular systolic function (i.e., LVEF <40%) reported rarely.1 Fatal heart failure and fatal cardiac arrest reported rarely.1
Unknown whether patients with recent (i.e., within 12 months) history of cardiovascular disease (e.g., MI, severe or unstable angina, coronary or peripheral artery bypass graft, symptomatic congestive heart failure, cerebrovascular accident or TIA, pulmonary embolism) may be at a higher risk of developing drug-related left ventricular dysfunction since such patients were excluded from clinical studies.1 Weigh this risk against potential benefits of the drug.1 Carefully monitor such patients for clinical signs and symptoms of congestive heart failure during sunitinib therapy and consider baseline and periodic evaluations of LVEF.1 Also consider baseline evaluation of ejection fraction in patients without cardiac risk factors.1 (See Cardiovascular Toxicities under Dosage and Administration.)
Venous thromboembolic events (including DVT and pulmonary embolism) reported.1
Prolongation of QT Interval and Torsades de Pointes
Dose-dependent prolongation of the QT interval reported; may result in increased risk of ventricular arrhythmias, including torsades de pointes.1 Torsades de pointes reported rarely.1
Use with caution in patients with history of QT interval prolongation, patients receiving antiarrhythmic agents or potent CYP3A4 inhibitors, and patients with relevant preexisting cardiac disease, bradycardia, or electrolyte disturbances.1 (See Specific Drugs under Interactions.)
Consider periodic monitoring of ECG and electrolytes (potassium, magnesium).1
Hypertension
Hypertension, including severe hypertension (SBP >200 mm Hg or DBP >110 mm Hg) reported.1 9 10
Monitor BP and treat hypertension with standard antihypertensive therapy as needed.1 If severe hypertension develops, withhold sunitinib until BP is controlled.1
Hemorrhage
Hemorrhagic events (including epistaxis and GI, respiratory, tumor, urinary tract, and brain hemorrhage), sometimes fatal, reported.1 Most events were grade 1–2; grade 3–5 events also reported.1 Less common bleeding events reported include rectal, gingival, upper GI, genital, and wound bleeding.1
Tumor-related hemorrhage reported.1 May occur suddenly and, in the case of pulmonary tumors, may present as severe and life-threatening hemoptysis or pulmonary hemorrhage.1 Pulmonary hemorrhage, sometimes fatal, reported in patients receiving sunitinib for GIST, advanced renal cell carcinoma, or metastatic lung cancer†.1 Monitor patients carefully with periodic clinical and laboratory evaluations (e.g., serial CBCs, physical examinations) for development of tumor hemorrhage.1
Serious, sometimes fatal GI complications, including GI perforation, reported rarely in patients with intra-abdominal malignancies.1
Osteonecrosis of the Jaw (ONJ)
ONJ reported; may manifest as jaw pain, numbness or feeling of heaviness in the jaw, loosening of a tooth, toothache, or swelling or sores inside the mouth.1 Increased risk in patients with dental disease or when used concomitantly with bisphosphonate therapy.1
Perform an oral examination and appropriate preventive dentistry prior to initiation of therapy.1 If possible, avoid invasive dental procedures during therapy, particularly in patients who previously received or currently are receiving bisphosphonate therapy.1 (See Advice to Patients.)
Tumor Lysis Syndrome
Tumor lysis syndrome, sometimes fatal, reported primarily in patients with GIST or advanced renal cell carcinoma.1 Increased risk in patients with a large tumor burden; closely monitor such patients and treat as clinically indicated.1
Thyroid Dysfunction
Thyroid dysfunction reported.1 13 14
Obtain baseline thyroid function tests and treat hypothyroidism or hyperthyroidism before initiating sunitinib therapy.1
During sunitinib therapy, observe all patients closely for manifestations of thyroid dysfunction, including hypothyroidism, hyperthyroidism, and thyroiditis; if signs and/or symptoms of thyroid dysfunction develop, obtain thyroid function tests and provide treatment per standard medical practice.1
Wound-healing Complications
Impaired wound healing reported.1 Temporarily interrupt therapy prior to major surgical procedures.1 Resume therapy following surgery based on clinical judgment of adequate wound healing.1
Proteinuria
Proteinuria and nephrotic syndrome, sometimes resulting in renal failure or death, reported.1 Monitor for development or worsening of proteinuria.1 Perform urinalysis prior to initiation of sunitinib and periodically during therapy; further assessment (e.g., 24-hour urine collection) recommended as clinically indicated.1 Interrupt sunitinib therapy and reduce dosage for proteinuria ≥3 g per 24 hours.1 Discontinue therapy if nephrotic syndrome occurs or if proteinuria recurs despite dosage reduction.1 Safety of continued sunitinib therapy in patients with moderate to severe proteinuria not systematically evaluated.1
Dermatologic Effects
Severe and sometimes fatal cutaneous reactions, including erythema multiforme, Stevens-Johnson syndrome, and toxic epidermal necrolysis, reported.1 Discontinue sunitinib therapy if manifestations of erythema multiforme, Stevens-Johnson syndrome, or toxic epidermal necrolysis (e.g., worsening skin rash, often with blisters or mucosal lesions) occur.1 Do not resume sunitinib therapy if Stevens-Johnson syndrome or toxic epidermal necrolysis is suspected.1
Cases of necrotizing fasciitis, including fatalities, also reported.1 Necrotizing fasciitis occurred secondary to fistula formation and included sites such as the perineum.1 Discontinue therapy if necrotizing fasciitis occurs.1
Endocrine Effects
Adrenal toxicity (characterized histologically by hemorrhage, necrosis, congestion, hypertrophy, and inflammation) reported in animals; however, no evidence of adrenal hemorrhage or necrosis in humans.1
Abnormal response to rapid corticotropin (ACTH) stimulation tests (e.g., decreased plasma cortisol concentrations) observed in some patients; however, no clinical evidence of adrenal insufficiency.1
Monitor for development of adrenal insufficiency in patients who experience stress (e.g., surgery, trauma, severe infection).1
Neurologic Effects
Seizures and radiologic evidence of reversible posterior leukoencephalopathy syndrome (RPLS), sometimes fatal, reported.1 If seizures and manifestations of RPLS (e.g., hypertension, headache, decreased alertness, altered mental functioning, visual loss, cortical blindness) occur, temporarily interrupt sunitinib therapy and institute medical management (including control of hypertension).1 When manifestations resolve, may resume sunitinib therapy as appropriate.1
Pancreatitis
Pancreatitis reported in patients receiving sunitinib for advanced renal cell carcinoma or progressive, well-differentiated PNET.1 If manifestations of pancreatitis occur, discontinue sunitinib.1
Microangiopathic Hemolytic Anemia
Microangiopathic hemolytic anemia reported in patients with solid tumors receiving bevacizumab and sunitinib†; cases were reversible within 3 weeks following discontinuance of both drugs without other interventions.16 17 Use of bevacizumab in combination with sunitinib is notrecommended.16 17
Clinical and Laboratory Monitoring
Obtain CBC count and serum chemistry tests (including phosphate) at beginning of each treatment cycle.1
Specific Populations
Pregnancy
Category D.1 (See Fetal/Neonatal Morbidity and Mortality under Cautions.)
Lactation
Distributed into milk in rats; drug concentration up to 12-fold higher in milk than in plasma.1 Not known whether sunitinib or its primary active metabolite is distributed into human milk.1 Discontinue nursing or the drug because of potential risk in nursing infants.1
Pediatric Use
Safety and efficacy not established.1
Geriatric Use
No substantial differences in safety and efficacy in patients ≥65 years of age relative to younger adults.1
Hepatic Impairment
Systemic exposure not affected by mild or moderate (Child-Pugh class A or B) hepatic impairment.1 (See Absorption: Special Populations, under Pharmacokinetics and also see Hepatic Impairment under Dosage and Administration.) Safety and efficacy not established in patients with severe (Child-Pugh class C) hepatic impairment.1
Clinical studies excluded patients with AST or ALT concentrations >2.5 times the ULN or, if due to liver metastases, >5 times the ULN.1
Renal Impairment
Systemic exposure not affected by severe (ClCr <30 mL/minute) renal impairment.1
Systemic exposure was decreased in patients with end-stage renal disease undergoing hemodialysis.1 (See Absorption: Special Populations, under Pharmacokinetics and also see Renal Impairment under Dosage and Administration.)
Common Adverse Effects
Fatigue,1 asthenia,1 fever,1 diarrhea,1 nausea,1 mucositis/stomatitis,1 vomiting,1 dyspepsia,1 abdominal pain,1 constipation,1 hypertension,1 peripheral edema,1 rash,1 hand-foot syndrome,1 skin discoloration,1 dry skin,1 changes in hair color,1 altered taste,1 headache,1 back pain,1 arthralgia,1 extremity pain,1 cough,1 dyspnea,1 anorexia,1 bleeding.1
Interactions for Sunitinib Malate
Sunitinib and its primary active metabolite are metabolized principally by CYP3A4.1 5
Sunitinib does not inhibit or induce major CYP isoenzymes.1
Drugs and Foods Affecting Hepatic Microsomal Enzymes
Potent inhibitors of CYP3A4: Potential pharmacokinetic interaction (increased combined plasma concentrations of sunitinib and its primary active metabolite).1 (See Specific Drugs and Foods under Interactions and also see Prolongation of QT Interval and Torsades de Pointes under Cautions.)
Inducers of CYP3A4: Potential pharmacokinetic interaction (decreased combined plasma concentrations of sunitinib and its primary active metabolite).1 (See Specific Drugs and Foods under Interactions.)
Drugs Metabolized by Hepatic Microsomal Enzymes
Substrates of CYP isoenzymes 1A2, 2A6, 2B6, 2C8, 2C9, 2C19, 2D6, 2E1, 3A4/5, or 4A9/11: Pharmacokinetic interaction unlikely.1
Specific Drugs and Foods
| Drug or Food | Interaction | Comments |
| --- | --- | --- |
| Antiarrhythmic agents | | Use concomitantly with caution1 (See Prolongation of QT Interval and Torsades de Pointes under Cautions) |
| Anticonvulsants (carbamazepine, phenobarbital, phenytoin) | Possible decreased combined plasma concentrations of sunitinib and its primary active metabolite1 | Select an alternative agent with minimal or no enzyme induction potential; if concomitant use cannot be avoided, consider increasing sunitinib dosage to ≤87.5 mg daily (in patients receiving sunitinib for GIST or advanced renal cell carcinoma) or ≤62.5 mg daily (in patients receiving sunitinib for progressive, well-differentiated PNET) and carefully monitor patient for toxicity1 |
| Antifungals, azoles (itraconazole, ketoconazole, voriconazole) | Ketoconazole: Increased combined plasma concentrations of sunitinib and its primary active metabolite1 | Select an alternative agent with minimal or no enzyme inhibition potential; if concomitant use cannot be avoided, consider reducing sunitinib dosage to ≥37.5 mg daily (in patients receiving sunitinib for GIST or advanced renal cell carcinoma) or ≥25 mg daily (in patients receiving sunitinib for progressive, well-differentiated PNET)1 |
| Antimycobacterials (rifabutin, rifampin, rifapentine) | Rifampin: Decreased combined plasma concentrations of sunitinib and its primary active metabolite1 | Select an alternative agent with minimal or no enzyme induction potential; if concomitant use cannot be avoided, consider increasing sunitinib dosage to ≤87.5 mg daily (in patients receiving sunitinib for GIST or advanced renal cell carcinoma) or ≤62.5 mg daily (in patients receiving sunitinib for progressive, well-differentiated PNET) and carefully monitor patient for toxicity1 |
| Bisphosphonates (e.g., alendronate, etidronate, ibandronate, pamidronate, risedronate, zoledronic acid) | Possible increased risk of developing ONJ1 (See Osteonecrosis of the Jaw [ONJ] under Cautions) | |
| Dexamethasone | Possible decreased combined plasma concentrations of sunitinib and its primary active metabolite1 | Select an alternative agent with minimal or no enzyme induction potential; if concomitant use cannot be avoided, consider increasing sunitinib dosage to ≤87.5 mg daily (in patients receiving sunitinib for GIST or advanced renal cell carcinoma) or ≤62.5 mg daily (in patients receiving sunitinib for progressive, well-differentiated PNET) and carefully monitor patient for toxicity1 |
| Grapefruit | Possible increased combined plasma concentrations of sunitinib and its primary active metabolite1 | Select alternative product with minimal or no enzyme inhibition potential; if concomitant use cannot be avoided, consider decreasing sunitinib dosage to ≥37.5 mg daily (in patients receiving sunitinib for GIST or advanced renal cell carcinoma) or ≥25 mg daily (in patients receiving sunitinib for progressive, well-differentiated PNET)1 |
| HIV protease inhibitors (e.g., atazanavir, indinavir, nelfinavir, ritonavir, saquinavir) | Possible increased combined plasma concentrations of sunitinib and its primary active metabolite1 | Select an alternative agent with minimal or no enzyme inhibition potential; if concomitant use cannot be avoided, consider reducing sunitinib dosage to ≥37.5 mg daily (in patients receiving sunitinib for GIST or advanced renal cell carcinoma) or ≥25 mg daily (in patients receiving sunitinib for progressive, well-differentiated PNET)1 |
| Macrolides (e.g., clarithromycin, telithromycin) | Possible increased combined plasma concentrations of sunitinib and its primary active metabolite1 | Select an alternative agent with minimal or no enzyme inhibition potential; if concomitant use cannot be avoided, consider reducing sunitinib dosage to ≥37.5 mg daily (in patients receiving sunitinib for GIST or advanced renal cell carcinoma) or ≥25 mg daily (in patients receiving sunitinib for progressive, well-differentiated PNET)1 |
| Nefazodone | Possible increased combined plasma concentrations of sunitinib and its primary active metabolite1 | Select an alternative agent with minimal or no enzyme inhibition potential; if concomitant use cannot be avoided, consider reducing sunitinib dosage to ≥37.5 mg daily (in patients receiving sunitinib for GIST or advanced renal cell carcinoma) or ≥25 mg daily (in patients receiving sunitinib for progressive, well-differentiated PNET)1 |
| St. John's wort (Hypericum perforatum) | Possible unpredictable decreases in plasma sunitinib concentrations1 | Avoid concomitant use1 |
Sunitinib Malate Pharmacokinetics
Absorption
Bioavailability
Following oral administration, peak plasma concentrations are attained within 6–12 hours.1
Food
Food has no effect on bioavailability of sunitinib.1 11
Special Populations
In individuals with mild (Child-Pugh class A) or moderate (Child-Pugh class B) hepatic impairment, systemic exposure after a single dose was similar to that observed in individuals with normal hepatic function.1
In individuals with severe renal impairment (ClCr <30 mL/minute), systemic exposure after a single dose was similar to that observed in individuals with normal renal function.1
In individuals with end-stage renal disease undergoing hemodialysis, systemic exposure was decreased by 47% compared to those with normal renal function.1
Pharmacokinetics of sunitinib and its primary active metabolite are not substantially affected by age, body weight, Clcr, race, gender, or ECOG performance status.1
Distribution
Extent
Sunitinib and metabolites are distributed into milk in animals; not known whether the drug or its primary active metabolite is distributed into human milk.1
Plasma Protein Binding
Approximately 95% (for sunitinib) and 90% (for primary active metabolite).1
Elimination
Metabolism
Metabolized in the liver, principally by CYP3A4 to several metabolites.1 5 11 12
Primary active metabolite appears to be equipotent to sunitinib;1 5 this metabolite accounts for approximately 23–37% of total plasma concentrations of the drug and also is metabolized by CYP3A4.1
Elimination Route
Excreted in feces (61%) and urine (16%), mainly as sunitinib and primary active metabolite.1 2 Minor metabolites recovered in feces and urine but generally not found in plasma.1 2
Half-life
Approximately 40–60 hours (for sunitinib) or 80–110 hours (for primary active metabolite).1 12
Special Populations
Results of one pharmacokinetic study indicated a slightly longer sunitinib half-life in individuals with mild (Child-Pugh score of 5–6) or moderate (Child-Pugh score of 7–9) hepatic impairment; however, clearance of sunitinib not significantly different from that in individuals with normal hepatic function.12
Stability
Storage
Oral
Capsules
25°C (may be exposed to 15–30°C).1
Actions
Inhibits multiple receptor tyrosine kinases (RTKs), 1 2 4 5 6 7 9 10 11 12 which are involved in the initiation of various cascades of intracellular signaling events that lead to cell proliferation and/or influence processes critical to cell survival and tumor progression (e.g., angiogenesis, metastasis, inhibition of apoptosis), based on the respective kinase.1 2 4 6 7 11

May inhibit signal transduction pathways involving multiple receptor (i.e., cell surface) tyrosine kinases, including platelet-derived growth factor receptors (i.e., PDGFR-α, PDGFR-β), vascular endothelial growth factor receptors (i.e., VEGFR-1, VEGFR-2, VEGFR-3), stem cell factor receptor (i.e., c-Kit), fms-like tyrosine kinase 3 (Flt-3), colony stimulating factor receptor type 1 (CSF-1R), and the glial cell line-derived neurotrophic factor receptor (RET).1 2 4 5 9 10 11 12

Shown to inhibit growth of tumor cells expressing dysregulated target RTKs (i.e., PDGFR, RET, c-Kit) in vitro; also shown to inhibit PDGFR-β- and VEGFR-2-dependent tumor angiogenesis in vivo.1
Advice to Patients
Preparations
Excipients in commercially available drug preparations may have clinically important effects in some individuals; consult specific product labeling for details.
Please refer to the ASHP Drug Shortages Resource Center for information on shortages of one or more of these preparations.
Sunitinib Malate

| Routes | Dosage Forms | Strengths | Brand Names | Manufacturer |
| --- | --- | --- | --- | --- |
| Oral | Capsules | 12.5 mg (of sunitinib) | Sutent | Pfizer |
| | | 25 mg (of sunitinib) | Sutent | Pfizer |
| | | 37.5 mg (of sunitinib) | Sutent | Pfizer |
| | | 50 mg (of sunitinib) | Sutent | Pfizer |
References
1. Pfizer. Sutent (sunitinib malate) capsules prescribing information. New York, NY; 2014 Jun .
2. Pfizer Inc., Parsippany, NJ: Personal communication.
4. Arora A, Scholar EM. Role of tyrosine kinase inhibitors in cancer therapy. J Pharmacol Exp Ther. 2005; 315:971-9. [PubMed 16002463]
5. Faivre S, Delbaldo C, Vera K et al. Safety, pharmacokinetic, and antitumor activity of SU11248, a novel oral multitarget tyrosine kinase inhibitor, in patients with cancer. J Clin Oncol. 2006; 24:25-35. [PubMed 16314617]
6. Schöffski P, Dumez H, Clement P et al. Emerging role of tyrosine kinase inhibitors in the treatment of advanced renal cell cancer: a review. Ann Oncol. 2006 (Advance access).
7. Motzer RJ, Michaelson MD, Redman BG et al. Activity of SU11248, a multitargeted inhibitor of vascular endothelial growth factor receptor and platelet-derived growth factor receptor, in patients with metastatic renal cell carcinoma. J Clin Oncol. 2006; 24:16-24. [PubMed 16330672]
8. Robert C, Soria CJ, Spatz A. Cutaneous side-effects of kinase inhibitors and blocking antibodies. Lancet Oncol. 2005; 6:491-500. [PubMed 15992698]
9. Demetri GD, van Oosterom AT, Garrett CR et al. Efficacy and safety of sunitinib in patients with advanced gastrointestinal stromal tumour after failure of imatinib: a randomised controlled trial. Lancet. 2006; 368:1329-38. [PubMed 17046465]
10. Motzer RJ, Rini BI, Bukowski RM et al. Sunitinib in patients with metastatic renal cell carcinoma. JAMA. 2006; 295:2516-24. [PubMed 16757724]
11. Bello CL, Sherman L, Zhou J et al. Effect of food on the pharmacokinetics of sunitinib malate (SU11248), a multi-targeted receptor tyrosine kinase inhibitor: results from a phase I study in healthy subjects. Anticancer Drugs. 2006; 17:353-8. [PubMed 16520665]
12. Bello CL, Garrett M, Smeraglia J et al. Pharmacokinetics (PK) of sunitinib malate (SU11248) in subjects with hepatic impairment. Poster presented at the European Society of Medical Oncology (ESMO). Istanbul, Turkey: 2006 Sep 29–Oct 3.
13. Desai J, Yassa L, Marqusee E et al. Hypothyroidism after sunitinib treatment for patients with gastrointestinal stromal tumors. Ann Intern Med. 2006; 145:660-4. [PubMed 17088579]
14. Rini BI, Tamaskar I, Shaheen P et al. Hypothyroidism in patients with metastatic renal cell carcinoma treated with sunitinib. J Natl Cancer Inst. 2007; 99:81-3. [PubMed 17202116]
15. Motzer RJ, Hutson TE, Tomczak P et al. Sunitinib versus interferon alfa in metastatic renal-cell carcinoma. N Engl J Med. 2007; 356:115-24. [PubMed 17215529]
16. Food and Drug Administration. Safety Alert: Avastin (bevacizumab) [July 14 2008]. From FDA web site
17. Barron H. Dear healthcare provider letter: Important drug warning: microangiopathic hemolytic anemia (MAHA) in patients treated with Avastin (bevacizumab) and sunitinib malate. South San Francisco, CA: Genentech; 2008 Jul.
18. Raymond E, Dahan L, Raoul JL et al. Sunitinib malate for the treatment of pancreatic neuroendocrine tumors. N Engl J Med. 2011; 364:501-13. [PubMed 21306237]
More about sunitinib
Consumer resources
Professional resources
Related treatment guides