Cleviprex
Generic Name: Clevidipine Butyrate
Class: Dihydropyridines
VA Class: CV200
Chemical Name: 4-(2,3-Dichlorophenyl)-1,4-dihydro-2,6-dimethyl-3,5-pyridinedicarboxylic acid methyl (1-oxobutoxy)methyl ester
Molecular Formula: C21H23Cl2NO6
CAS Number: 167221-71-8

Introduction
Calcium-channel blocking agent; dihydropyridine derivative.1 5 6 7 8 9 10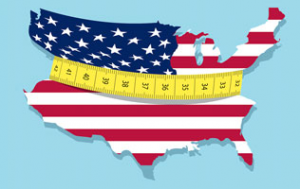 Uses for Cleviprex
Hypertension
Used to reduce BP when oral antihypertensive therapy is not feasible or desirable.1
Use for treatment of hypertension associated with pheochromocytoma not established.1
Cleviprex Dosage and Administration
General
Individualize dosage according to the patient's response to achieve the desired BP reduction.1

Monitor BP and heart rate continuously during IV infusion and until vital signs are stable.1 In patients being transferred to an oral antihypertensive agent, continue BP monitoring until the desired effect is achieved.1

Patients who receive prolonged infusions and are not transferred to other antihypertensives should be monitored for rebound hypertension for ≥8 hours following discontinuance of infusion.1 (See Rebound Hypertension under Cautions.)
Administration
IV Administration
Administer by IV infusion into a central or peripheral vein using an infusion device allowing calibrated infusion rates.1
Commercially available standard plastic cannulae may be used to administer the infusion.1
Vials are for single use only.1
Use strict aseptic technique since emulsion can support microbial growth.1 11
Invert vials gently several times before use to ensure uniformity of the emulsion prior to administration.1
Administration must be completed within 4 hours after initial puncture of the vial stopper; discard any unused portions after 4 hours.1
Do not administer in the same IV line as other drugs.1
Clevidipine emulsion should not be diluted; however, it may be administered with sterile water for injection, 0.9% sodium chloride injection, 5% dextrose injection, 5% dextrose and 0.9% sodium chloride injection, lactated Ringer's and 5% dextrose injection, lactated Ringer's injection, or 10% amino acid injection.1
Dosage
Available as clevidipine butyrate; dosage expressed in terms of the salt.1
Adults
Hypertension
IV
Initially, 1–2 mg/hour.1 Initially, dosage may be doubled at short (90-second) intervals; as BP approaches the desired value, increase dosage in smaller increments (less than doubling) at 5- to 10-minute intervals.1
An increase in dosage of approximately 1–2 mg/hour generally produces an additional 2- to 4-mm Hg decrease in SBP.1 Desired therapeutic responses usually occur at dosages of 4–6 mg/hour.1
Patients with severe hypertension: Most patients have received maximum dosages of ≤16 mg/hour; however, dosages up to 32 mg/hour may be required.1
Patients being transferred to an oral antihypertensive agent: Discontinue clevidipine or decrease dosage while appropriate oral therapy is established; consider lag time to onset of the oral antihypertensive agent's effects.1
Prescribing Limits
Adults
Hypertension
IV
Usually, maximum 16 mg/hour; limited, short-term experience with dosages up to 32 mg/hour and limited experience with infusion durations >72 hours at any dosage.1
Administer a maximum 1 L of clevidipine emulsion in a 24-hour period (average dosage of 21 mg/hour) because each mL of emulsion contains 200 mg of lipids.1 (See Lipid Intake under Cautions.)
Special Populations
Hepatic Impairment
Hypertension
IV
Initially, 1–2 mg/hour.1
Renal Impairment
Hypertension
IV
Patients with moderate to severe renal impairment: Initially, 1–2 mg/hour.1
Geriatric Patients
Careful dosage selection, usually starting at the low end of the dosing range, recommended due to possible age-related decrease in hepatic, renal, and/or cardiac function and concomitant disease and drug therapy.1
Cautions for Cleviprex
Contraindications
Defective lipid metabolism (e.g., pathologic hyperlipemia, lipoid nephrosis, acute pancreatitis associated with hyperlipemia).1

Severe aortic stenosis (because afterload reduction may reduce myocardial oxygen delivery).1

Known hypersensitivity to soybeans, soy products, eggs, or egg product.1
Warnings/Precautions
Hypotension and Reflex Tachycardia
Possible hypotension and reflex tachycardia.1 10
Reduce dosage if either systemic hypotension or reflex tachycardia occurs.1 Use of β-adrenergic blocking agents for treatment for clevidipine-induced tachycardia is not recommended.1
Lipid Intake
Lipid intake restrictions may be necessary for patients with substantial disorders of lipid metabolism since commercially available clevidipine is an oil-in-water emulsion.1 11
May need to restrict concurrently administered lipids to compensate for the lipid content of the clevidipine formulation (1 mL of clevidipine emulsion contains 0.2 g of fat [2 kcal]).1 Clevidipine is contraindicated in patients with defective lipid metabolism.1 11 (See Contraindications.)
Heart Failure
Potential negative inotropic effects; may precipitate or worsen heart failure.1 Carefully monitor patients with heart failure.1
β-Adrenergic Blocker Withdrawal
Clevidipine is not a β-adrenergic blocking agent and offers no protection against abrupt withdrawal of concomitant β-adrenergic blocking agent therapy; β-adrenergic blocking agents should be withdrawn gradually.1
Rebound Hypertension
Rebound hypertension reported following discontinuance of prolonged clevidipine infusions (up to 72 hours) in patients who were not transferred to other antihypertensive therapy.1 11 Monitor for rebound hypertension for at least 8 hours following discontinuance of infusion.1
Specific Populations
Pregnancy
Category C.1
Lactation
Not known whether clevidipine is distributed into milk.1 Consider possible infant exposure when clevidipine is used in nursing women.1
Pediatric Use
Safety and efficacy not established in children <18 years of age.1
Geriatric Use
Safety and efficacy in those ≥65 years of age similar to that in younger adults.1
Common Adverse Effects
Nausea,1 2 3 4 11 vomiting,1 4 11 chest discomfort,4 11 headache,1 4 11 atrial fibrillation,1 2 3 11 fever,2 11 insomnia,3 11 acute renal failure,1 2 11 edema.3 11
Interactions for Cleviprex
No clinical drug interaction studies performed to date.1 11
Does not appear to inhibit or induce CYP isoenzymes at clinically relevant concentrations in vitro.1
Cleviprex Pharmacokinetics
Absorption
Onset
Reduces SBP by 4–5% within 2–4 minutes after initiation of an IV infusion of 0.4 mcg/kg per minute.1
Duration
Full recovery of BP generally occurs within 5–15 minutes following discontinuance of infusion.1 2 3 4 5 6 7 8 9 10
Distribution
Extent
Rapidly distributed.1 2 3 4 7 8
Plasma Protein Binding
>99.5%.1
Elimination
Metabolism
Rapidly metabolized via hydrolysis, principally by esterases in the blood and extravascular tissues, to form an inactive carboxylic acid metabolite and formaldehyde.1 2 3 4 5 6 8 9 10
Elimination Route
Excreted in urine (63–74%) and in feces (7–22%).1 6 7 10
Half-life
Multiphasic; initial half-life is about 1 minute (accounts for 85–90% of elimination) and terminal half-life is about 15 minutes.1 2 3 4 7 8 9 10
Special Populations
Elimination unlikely to be affected by hepatic or renal dysfunction.1 2 3 4 5 6 8 9 10
Stability
Storage
Parenteral
Injectable Emulsion
2–8°C; protect form light by storing in carton.1 Do not freeze.1
Vials may be removed from refrigerator and stored at 25°C for ≤2 months; however, may not be returned to refrigerator.1
Compatibility
For information on systemic interactions resulting from concomitant use, see Interactions.
Parenteral
Solution Compatibility
Compatible
Amino acid 10%1
Dextrose 5% in Ringer's injection, lactated1
Dextrose 5% in sodium chloride 0.9%1
Dextrose 5% in water1
Ringer's injection, lactated
Sodium chloride 0.9%1
Actions
Inhibits transmembrane influx of calcium ions during depolarization in arterial smooth muscle.1

Reduces mean arterial BP by decreasing systemic vascular resistance, but does not appear to reduce cardiac filling pressure (i.e., preload), confirming lack of effects on venous capacitance vessels.1 9
Advice to Patients
Importance of advising patients with underlying hypertension that they require continued monitoring of their condition and importance of taking oral antihypertensive drugs as directed.1

Importance of contacting a clinician immediately if symptoms of a new hypertensive emergency occur (e.g., neurologic symptoms, visual changes, evidence of CHF).1

Importance of women informing clinicians if they are or plan to become pregnant or plan to breast-feed.1

Importance of informing clinicians of existing or contemplated concomitant therapy, including prescription and OTC drugs, as well as any concomitant illnesses.1

Importance of informing patients of other important precautionary information.1 (See Cautions.)
Preparations
Excipients in commercially available drug preparations may have clinically important effects in some individuals; consult specific product labeling for details.
Please refer to the ASHP Drug Shortages Resource Center for information on shortages of one or more of these preparations.
Clevidipine Butyrate

| Routes | Dosage Forms | Strengths | Brand Names | Manufacturer |
| --- | --- | --- | --- | --- |
| Parenteral | Injectable emulsion, for IV use | 0.5 mg/mL | Cleviprex | Medicines Company |
AHFS DI Essentials. © Copyright 2018, Selected Revisions January 31, 2012. American Society of Health-System Pharmacists, Inc., 4500 East-West Highway, Suite 900, Bethesda, Maryland 20814.
References
1. The Medicines Company. Cleviprex (clevidipine butyrate) injectable emulsion for IV administration prescribing information. Parsippany, NJ; 2008 Aug.
2. Levy JH, Mancao MY, Gitter R et al. Clevidipine effectively and rapidly controls blood pressure preoperatively in cardiac surgery patients: the results of the randomized, placebo-controlled efficacy study of clevidipine assessing its preoperative antihypertensive effect in cardiac surgery-1. Anesth Analg. 2007; 105:918-25, table of contents. [PubMed 17898366]
3. Singla N, Warltier DC, Gandhi SD et al. Treatment of acute postoperative hypertension in cardiac surgery patients: an efficacy study of clevidipine assessing its postoperative antihypertensive effect in cardiac surgery-2 (ESCAPE-2), a randomized, double-blind, placebo-controlled trial. Anesth Analg. 2008; 107:59-67. [PubMed 18635468]
4. Pollack CV, Varon J, Garrison NA et al. Clevidipine, an Intravenous Dihydropyridine Calcium Channel Blocker, Is Safe and Effective for the Treatment of Patients With Acute Severe Hypertension. Ann Emerg Med. 2008; :. [PubMed 18534716]
5. Ericsson H, Bredberg U, Eriksson U et al. Pharmacokinetics and arteriovenous differences in clevidipine concentration following a short- and a long-term intravenous infusion in healthy volunteers. Anesthesiology. 2000; 92:993-1001. [PubMed 10754618]
6. Ericsson H, Fakt C, Höglund L et al. Pharmacokinetics and pharmacodynamics of clevidipine in healthy volunteers after intravenous infusion. Eur J Clin Pharmacol. 1999; 55:61-7. [PubMed 10206087]
7. . Clevidipine. Drugs R D. 2002; 3:190-2. [PubMed 12099165]
8. Nordlander M, Sjöquist PO, Ericsson H et al. Pharmacodynamic, pharmacokinetic and clinical effects of clevidipine, an ultrashort-acting calcium antagonist for rapid blood pressure control. Cardiovasc Drug Rev. 2004; 22:227-50. [PubMed 15492770]
9. Aronson S, Dyke CM, Stierer KA et al. The ECLIPSE trials: comparative studies of clevidipine to nitroglycerin, sodium nitroprusside, and nicardipine for acute hypertension treatment in cardiac surgery patients. Anesth Analg. 2008; 107:1110-21. [PubMed 18806012]
10. . Clevidipine (Cleviprex) for IV treatment of severe hypertension. Med Lett Drugs Ther. 2008; 50:73-4. [PubMed 18800023]
11. The Medicines Company, Parsippany, NJ: Personal communication.
12. Smith WB, Marbury TC, Komjathy SF et al. The pharmacokinetics and pharmacodynamics of clevidipine after prolonged continuous infusion in patients with essential hypertension. In: American College of Clinical Pharmacy. 2007 Annual Meeting Guide and Abstracts; October 14–17, 2007; Denver, CO. Abstract No. 221. Available at . Accessed 2009 Jul 17.
More about Cleviprex (clevidipine)
Consumer resources
Professional resources
Related treatment guides