Asfotase Alfa
Class: Enzymes
Brands: Strensiq
Introduction
Asfotase alfa is an enzyme.
Uses for Asfotase Alfa
Asfotase alfa has the following uses:
Asfotase alfa is a tissue nonspecific alkaline phosphatase indicated for the treatment of patients with perinatal/infantile- and juvenile-onset hypophosphatasia (HPP).1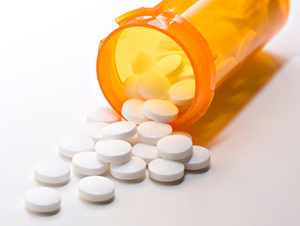 Asfotase Alfa Dosage and Administration
General
Asfotase alfa is available in the following dosage form(s) and strength(s):
Injection: 18 mg/0.45 mL, 28 mg/0.7 mL, 40 mg/mL, or 80 mg/0.8 mL solution in single-use vials.1
Dosage
It is essential that the manufacturer's labeling be consulted for more detailed information on dosage and administration of this drug. Dosage summary:
Cautions for Asfotase Alfa
Contraindications
None.1
Warnings/Precautions
Hypersensitivity Reactions
Hypersensitivity reactions have been reported in asfotase alfa-treated patients. In clinical trials, 1 out of 99 patients (1%) treated with asfotase alfa experienced signs and symptoms consistent with anaphylaxis, including difficulty breathing, nausea, periorbital edema, and dizziness. In this patient, the reaction occurred approximately 1 minute after asfotase alfa injection in the setting of 3.5 years of ongoing asfotase alfa treatment and resolved without medical treatment. The patient resumed asfotase alfa treatment and received pre-medication with diphenhydramine for an unspecified period and then subsequently continued treatment with asfotase alfa without pre-medication. Other hypersensitivity reactions have also been reported in asfotase alfa-treated patients, including vomiting, fever, headache, flushing, irritability, chills, skin erythema, rash, pruritus and oral hypoesthesia.1
If a severe hypersensitivity reaction occurs, discontinue asfotase alfa treatment and initiate appropriate medical treatment. Consider the risks and benefits of re-administering asfotase alfa to individual patients following a severe reaction. If the decision is made to re-administer the product, monitor patients for a reoccurrence of signs and symptoms of a severe hypersensitivity reaction.1
Lipodystrophy
Localized lipodystrophy, including lipoatrophy and lipohypertrophy, has been reported at injection sites after several months in patients treated with asfotase alfa in clinical trials. Advise patients to follow proper injection technique and to rotate injection sites.1
Ectopic Calcifications
Patients with HPP are at increased risk for developing ectopic calcifications. In clinical trials with asfotase alfa, 14 cases (14%) of ectopic calcification of the eye including the cornea and conjunctiva, and the kidneys (nephrocalcinosis) were reported. There was insufficient information to determine whether or not the reported events were consistent with the disease or due to asfotase alfa. No visual changes or changes in renal function were reported resulting from the occurrence of ectopic calcifications.1
Ophthalmology examinations and renal ultrasounds are recommended at baseline and periodically during treatment with asfotase alfa to monitor for signs and symptoms of ophthalmic and renal ectopic calcifications and for changes in vision or renal function.1
Specific Populations
Pregnancy
Risk Summary: There are no available human data on asfotase alfa use in pregnant women to inform a drug associated risk. In animal reproduction studies, asfotase alfa administered intravenously to pregnant rats and rabbits during the period of organogenesis showed no evidence of fetotoxicity, embryolethality or teratogenicity at doses causing plasma exposures up to 21 and 24 times, respectively, the exposure at the recommended human dose.1
In the U.S. general population, the estimated background risk of major birth defects and miscarriage in clinically recognized pregnancies is 2 to 4% and 15 to 20%, respectively.1
Animal Data: Asfotase alfa administered during the period of organogenesis to rats (from gestation Day 6 to Day 19 postpartum) and rabbits (on gestation days 7 to 19) at intravenous doses up to 50 mg/kg/day, approximately 21 and 24 times the human AUC of 65,486 ng•h/mL at 2 mg/kg dose administered three times weekly for a 50 kg individual, respectively did not cause any adverse effects on embryofetal development. A pre- and post-natal development study in pregnant rats showed no evidence of adverse effects on pre- and post-natal development at intravenous doses (from Day 6 of gestation to Day 19 postpartum) of asfotase alfa up to 50 mg/kg/day approximately 21 times the human AUC of 65,486 ng•h/mL at 2 mg/kg dose administered three times weekly for a 50 kg individual.1
Lactation
There are no data on the presence of asfotase alfa in human milk, the effects on the breastfed infant, or the effects on milk production. The developmental and health benefits of breastfeeding should be considered along with the mother's clinical need for asfotase alfa and any potential adverse effects on the breastfed infant from asfotase alfa or from the underlying maternal condition.1
Pediatric Use
The safety and effectiveness of asfotase alfa have been established in pediatric patients. Use of asfotase alfa is based on 4 prospective, open-label clinical trials conducted in 99 adult and pediatric patients with perinatal/infantile-onset or juvenile-onset HPP. The majority of patients were pediatric patients 1 day to 16 years of age (89/99 [90%]).1
Geriatric Use
No patients with perinatal/infantile- or juvenile-onset HPP aged 65 years were enrolled in clinical trials of asfotase alfa. Therefore, there is no information available to determine whether patients aged 65 years and over respond differently from younger patients.1
Common Adverse Effects
Most common adverse reactions (≥ 10%) are injection site reactions, lipodystrophy, ectopic calcifications and hypersensitivity reactions.1
Drug Interactions
Specific Drugs
It is essential that the manufacturer's labeling be consulted for more detailed information on interactions with this drug, including possible dosage adjustments. Interaction highlights:
Please see product labeling for drug interaction information.
Actions
Mechanism Of Action
HPP is caused by a deficiency in tissue nonspecific alkaline phosphatase (TNSALP) enzyme activity, which leads to elevations in several TNSALP substrates, including inorganic pyrophosphate (PPi). Elevated extracellular levels of PPi block hydroxyapatite crystal growth which inhibits bone mineralization and causes an accumulation of unmineralized bone matrix which manifests as rickets and bone deformation in infants and children and as osteomalacia (softening of bones) once growth plates close, along with muscle weakness. Replacement of the TNSALP enzyme upon asfotase alfa treatment reduces the enzyme substrate levels.1
Advice to Patients
Advise the patient to read the FDA-approved patient labeling (Patient Labeling and Instructions for Use).1
Advise patients or caregivers of the following:
Preparation
When preparing a volume for injection greater than 1 mL, split the volume equally between two syringes, and administer two injections. When administering the two injections, use two separate injection sites.1
Inspect the solution in the vial(s) for particulate matter and discoloration.1
Assemble injection supplies. Administer asfotase alfa using sterile disposable syringes and injection needles. The syringes should be of small enough volume that the prescribed dose can be withdrawn from the vial with reasonable accuracy. Always use a new syringe and needle.1
Remove vial cap, aseptically prepare the vial and insert the syringe into the vial to withdraw the prescribed dose for administration.1
Remove any air bubbles in the syringe and verify the correct dose.1
Administration
Administer asfotase alfa within 1 hour upon removal of the vial(s) from refrigeration.1
Rotate the injection site to reduce the risk of lipohypertrophy and injection site atrophy.1
Do NOT administer injections in areas that are reddened, inflamed, or swollen.1
Inject asfotase alfa subcutaneously into the determined site and properly dispose of the needle.1
Asfotase alfa vials are single use only. Discard any unused product.1
Hypersensitivity Reactions
Reactions related to administration and injection may occur during and after asfotase alfa treatment. Inform patients of the signs and symptoms of hypersensitivity reactions, and have them seek immediate medical care should signs and symptoms occur.1
Lipodystrophy
Lipohypertrophy (enlargement or thickening of tissue) and localized atrophy (depression in the skin) have been reported at injection sites after several months. Follow proper injection technique and rotate injection sites.1
Hypophosphatasia (HPP) Registry
A registry has been established in order to better understand HPP in the population, and to monitor and evaluate long-term treatment effects of asfotase alfa. Patients and their caregivers should be encouraged to participate and advised that their participation is voluntary and may involve long-term follow-up. For more information, visit .1
Additional Information
AHFS First Release. For additional information until a more detailed monograph is developed and published, the manufacturer's labeling should be consulted. It is essential that the manufacturer's labeling be consulted for more detailed information on usual uses, dosage and administration, cautions, precautions, contraindications, potential drug interactions, laboratory test interferences, and acute toxicity.
Preparations
Excipients in commercially available drug preparations may have clinically important effects in some individuals; consult specific product labeling for details.
Please refer to the ASHP Drug Shortages Resource Center for information on shortages of one or more of these preparations.
Asfotase Alfa

| Routes | Dosage Forms | Strengths | Brand Names | Manufacturer |
| --- | --- | --- | --- | --- |
| Parenteral | Solution | 18 mg /0.45 mL | Strensiq | Alexion Pharmaceuticals Inc. |
| | | 28 mg /0.7 mL | Strensiq | Alexion Pharmaceuticals Inc. |
| | | 40 mg /1 mL | Strensiq | Alexion Pharmaceuticals Inc. |
| | | 80 mg /0.8 mL | Strensiq | Alexion Pharmaceuticals Inc. |
AHFS Drug Information. © Copyright 2017, Selected Revisions October 29, 2015. American Society of Health-System Pharmacists, Inc., 4500 East-West Highway, Suite 900, Bethesda, Maryland 20814.
References
1. Alexion Pharmaceuticals Inc.. Strensiq (asfotase alfa) SUBCUTANEOUS prescribing information. 2015 Oct.
More about asfotase alfa
Consumer resources
Professional resources
Other brands: Strensiq
Related treatment guides