von Willebrand Factor (Recombinant)
Medically reviewed on March 25, 2018.
Pronunciation
(von WILL le brand FAK tor ree KOM be nant)
Index Terms
Dosage Forms
Excipient information presented when available (limited, particularly for generics); consult specific product labeling.
Solution Reconstituted, Intravenous [preservative free]:
Vonvendi: 650 units (1 ea); 1300 units (1 ea) [contains mouse (murine) and/or hamster protein, polysorbate 80]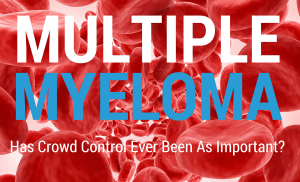 Brand Names: U.S.
Pharmacologic Category
Antihemophilic Agent
Blood Product Derivative
Pharmacology
von Willebrand Factor (recombinant) promotes platelet aggregation and adhesion to damaged vascular endothelium and acts as a stabilizing carrier protein for factor VIII.
Half-Life Elimination
19.1 to 21.9 hours.
Use: Labeled Indications
von Willebrand disease: Treatment (on demand) and control of bleeding episodes in adults with von Willebrand disease (VWD).
Contraindications
Life-threatening hypersensitivity reactions to von Willebrand factor (recombinant), hamster or mouse proteins, or any component of the formulation
Dosing: Adult
von Willebrand disease: IV: Note: If baseline factor VIII coagulation (FVIII:C) activity is <40% or is unknown, administer factor VIII (recombinant) with the first infusion of VWF (recombinant). If factor VIII (recombinant) is required to control bleeding, the VWF (recombinant) dose should be ≥30% than the factor VIII (recombinant) dose (VWF [recombinant] to factor VIII [recombinant] ratio of 1.3:1). The initial dose of VWF (recombinant) should achieve >60% of VWF levels (based on VWF:RCo >0.6 units/mL, and a factor VIII (recombinant) infusion should achieve factor VIII levels >40% (FVIII:C >0.4 units/mL). If an immediate rise in FVIII:C is not necessary or if baseline FVIII:C is sufficient to ensure hemostasis, VWF (recombinant) may be administered without factor VIII (recombinant).
Minor hemorrhage (eg, epistaxis [readily managed], menorrhagia, oral bleeding): Initial: 40 to 50 units/kg; maintenance dose: 40 to 50 units/kg every 8 to 24 hours (as clinically required); adjust dose based on location and extent of bleeding.
Major hemorrhage (eg, CNS trauma, epistaxis [severe or refractory], GI bleeding, hemarthrosis, menorrhagia, traumatic hemorrhage): Initial: 50 to 80 units/kg; maintenance dose: 40 to 60 units/kg every 8 to 24 hours for ~ 2 to 3 days (as clinically required); adjust dose based on location and extent of bleeding. Maintain trough levels of VWF:RCo >50%.
Dosing: Geriatric
Refer to adult dosing.
Dosing: Renal Impairment
There are no dosage adjustments provided in the manufacturer's labeling.
Dosing: Hepatic Impairment
There are no dosage adjustments provided in the manufacturer's labeling.
Reconstitution
Allow vial and diluent to warm to room temperature before reconstitution. After adding diluent, gently swirl vial or allow reconstituted product to sit for 5 minutes, and then gently swirl to ensure complete dissolution; do not shake. If the dose requires more than one vial, reconstitute each vial separately. Use plastic syringes; proteins in the product stick to the surface of glass syringes. Do not mix with any other medicinal products. See manufacturer's product labeling for details.
Administration
IV: Infuse slowly (maximum rate: 4 mL/minute). If tachycardia occurs, slow infusion rate or interrupt administration. If also administering factor VIII (recombinant), administer factor VIII (recombinant) within 10 minutes flowing infusion of VWF (recombinant).
Storage
Intact vials may be stored refrigerated (2°C to 8°C [36°F to 46°F]) or at room temperature (≤30°C [≤86°F]) in original box; do not freeze. Protect from extreme exposure to light. Use reconstituted solution immediately; or may store at room temperature ≤25°C (≤77°F) for up to 3 hours. Do not refrigerate after reconstitution.
Drug Interactions
There are no known significant interactions.
Adverse Reactions
Cardiovascular: Chest discomfort (2%), hypertension (2%), increased heart rate (2%), inversion T wave on ECG (2%), tachycardia (2%)
Central nervous system: Dizziness (2%)
Dermatologic: Pruritus (3%)
Endocrine & metabolic: Hot flash (2%)
Gastrointestinal: Dysgeusia (2%), nausea (2%)
Local: Infusion site reaction (paresthesia; 2%)
Neuromuscular & skeletal: Tremor (2%)
Postmarketing and/or case reports: Anaphylaxis, antibody development (neutralizing), cerebrovascular accident, disseminated intravascular coagulation, hypersensitivity reaction, myocardial infarction, pulmonary embolism, venous thrombosis
Warnings/Precautions
Concerns related to adverse effects:
• Antibody formation: Neutralizing antibodies (inhibitors) to von Willebrand factor (VWF) and/or factor VIII may occur. In patients who have high levels of inhibitors to VWF or factor VIII, therapy may not be effective and VWF (recombinant) use may lead severe hypersensitivity reactions; these patients should be managed by an experienced health care provider and alternatives to therapy should be considered. Any patient who has an inadequate response to therapy or a severe adverse reaction should be evaluated for the presence of inhibitors.
• Hypersensitivity reactions: Hypersensitivity reactions, including anaphylaxis, may occur; discontinue if hypersensitivity reactions occur and administer appropriate treatment. Patients experiencing anaphylactic reactions should be evaluated for the presence of inhibitors.
• Thrombotic events: Thromboembolic reactions, including disseminated intravascular coagulation (DIC), venous thrombosis, pulmonary embolism, myocardial infarction, and stroke may occur, especially in patients with known risk factors for thrombosis. Risk is increased in patients requiring frequent doses of VWF (recombinant) with recombinant factor VIII, which may cause an excessive rise in factor VIII levels; monitor for signs and symptoms of thrombosis.
Dosage form specific issues:
• Mouse/hamster protein: Contains trace amounts of mouse and hamster proteins; hypersensitivity reactions may occur.
• Polysorbate 80: Some dosage forms may contain polysorbate 80 (also known as Tweens). Hypersensitivity reactions, usually a delayed reaction, have been reported following exposure to pharmaceutical products containing polysorbate 80 in certain individuals (Isaksson 2002; Lucente 2000; Shelley 1995). Thrombocytopenia, ascites, pulmonary deterioration, and renal and hepatic failure have been reported in premature neonates after receiving parenteral products containing polysorbate 80 (Alade 1986; CDC 1984). See manufacturer's labeling.
Monitoring Parameters
Plasma levels of VWF:RCo and FVIII:C (prior to and during treatment); development of VWF and/or factor VIII inhibitors; signs of bleeding; signs/symptoms of hypersensitivity reactions or thrombosis
Pregnancy Considerations
Animal reproduction studies have not been conducted.
In some women, von Willebrand Factor (VWF) concentrations may increase during pregnancy. However, bleeding complications in women with VWD may also be increased during pregnancy. Laboratory assays for FVIII and VWF:RCo should be done prior to invasive procedures and during the third trimester. FVIII and VWF:RCo concentrations of at least 50 units/dL should be achieved prior to delivery and for at least 3 to 5 days postpartum. Vaginal bleeding may be delayed once VWF levels return to baseline, 7 to 21 days after delivery (AGOG 580 2013; Nichols 2008).
Patient Education
• Discuss specific use of drug and side effects with patient as it relates to treatment. (HCAHPS: During this hospital stay, were you given any medicine that you had not taken before? Before giving you any new medicine, how often did hospital staff tell you what the medicine was for? How often did hospital staff describe possible side effects in a way you could understand?)
• Have patient report immediately to prescriber signs of blood clots (numbness or weakness on one side of the body; pain, redness, tenderness, warmth, or swelling in the arms or legs; change in color of an arm or leg; angina; shortness of breath; fast heartbeat; or coughing up blood), signs of severe cerebrovascular disease (change in strength on one side is greater than the other, trouble speaking or thinking, change in balance, or change in eyesight), flushing, dizziness, passing out, severe headache, burning or numbness feeling, severe nausea, severe vomiting, severe loss of strength and energy, restlessness, tachycardia, or twitching (HCAHPS).
• Educate patient about signs of a significant reaction (eg, wheezing; chest tightness; fever; itching; bad cough; blue skin color; seizures; or swelling of face, lips, tongue, or throat). Note: This is not a comprehensive list of all side effects. Patient should consult prescriber for additional questions.
Intended Use and Disclaimer: Should not be printed and given to patients. This information is intended to serve as a concise initial reference for health care professionals to use when discussing medications with a patient. You must ultimately rely on your own discretion, experience, and judgment in diagnosing, treating, and advising patients.
Further information
Always consult your healthcare provider to ensure the information displayed on this page applies to your personal circumstances.
More about von willebrand factor
Consumer resources
Professional resources
Other brands: Vonvendi
Related treatment guides