Emu Oil
Scientific names:
Dromaius Novae-Hollandiae
Common names: Emu oil also is known as emu.
Efficacy-safety rating:
ÒÒ...Ethno or other evidence of efficacy.
Safety rating:
●
...Little exposure or very minor concerns.
What is it used for?
Traditional/Ethnobotanical uses
The Aboriginal people of Australia have used emu oil for centuries. The oil was collected by either hanging the emu skin from a tree or wrapping it around an affected area and allowing the heat of the sun to liquefy the emu fat to enhance absorption or penetration into the skin.
Emu oil was used medicinally to treat muscle and joint problems (eg, painful joints, swollen muscles) and a variety of skin conditions (eg, burns, eczema). Other purported medicinal uses include psoriasis and rheumatoid arthritis. The oil also has been used for cooking as well as for keeping leather riding tackle supple.
The Emu Producers International Cooperative (EPIC) oil refinery produces 5,000 pounds of oil daily for commercial use in cosmetics such as eye creams, moisturizers, and hair products.
Anti-inflammatory/Wound-healer
Nearly all clinical and scientific studies focus on the anti-inflammatory properties of emu oil. In animal studies, the topical application of emu oil had anti-inflammatory effects comparable to the oral administration of ibuprofen. In humans, emu oil was evaluated as a lubricant and aided in reducing scar formation in healed burns. This clinical study showed that wound areas treated with emu oil healed significantly better. These studies are limited. More research is needed to fully elucidate the benefits of emu oil.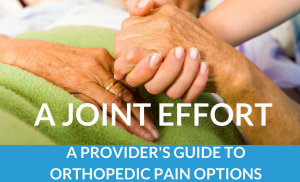 What is the recommended dosage?
Although not supported by clinical trial data, dosage regimens marketed by commercial Web sites include topical application 2 to 3 times/day to the affected site.
How safe is it?
Contraindications
Contraindications have not yet been identified.
Pregnancy/nursing
Information regarding safety and efficacy in pregnancy and lactation is lacking. Avoid use.
Interactions
None well documented.
Side Effects
No adverse reactions have been reported with the use of emu oil.
Toxicities
There is limited clinical toxicological data on emu oil in the scientific literature, and no toxicities have been reported.
References
Emu Oil. Review of Natural Products. factsandcomparisons4.0 [online]. 2006. Available from Wolters Kluwer Health, Inc. Accessed April 23, 2007.
Copyright © 2009 Wolters Kluwer Health
Further information
Always consult your healthcare provider to ensure the information displayed on this page applies to your personal circumstances.
More about emu oil topical
Professional resources