Calendula
Scientific names:
Calendula officinalis
L. Family: Asteraceae (daisies)
Common names: Calendula, garden marigold , gold bloom, holligold, marygold, pot marigold
Efficacy-safety rating:
ÒÒ...Ethno or other evidence of efficacy.
Safety rating:
●
...Little exposure or very minor concerns.
What is Calendula?
Calendula is believed to be native to Egypt and has almost worldwide distribution. There are numerous varieties of this species, differing primarily in flower shape and color. Calendula grows to about 0.7 m in height and the wild form has small, bright yellow-orange flowers that bloom from May to October. It is the ligulate florets, incorrectly referred to as flower petals, that have been used medicinally. This plant should not be confused with other members of the marigold family.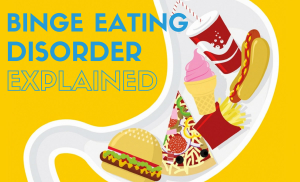 What is it used for?
Traditional/Ethnobotanical uses
The plant has been grown in European gardens since the 12th century, and its folklore uses are almost as old. Tinctures and extracts of the florets were used topically to promote wound healing and to reduce inflammation. Taken orally, they have been used to reduce fever, control dysmenorrhea, and treat cancer. The dried petals have been used like saffron as a seasoning and have been used to adulterate saffron. The pungent odor of the marigold has been used as an effective pesticide. Marigolds often are interspersed among vegetable plants to repel insects.
General uses
Potential uses include treatment of radiation therapy-associated dermatitis and other inflammatory skin conditions. Few clinical trials are available to support traditional uses.
What is the recommended dosage?
Clinical trials are lacking. Commercial topical preparations are available.
How safe is it?
Contraindications
Contraindications have not yet been identified.
Pregnancy/nursing
Limited evidence is available to guide usage in pregnancy.
Interactions
None well documented.
Side Effects
Allergic reactions, contact sensitization, and one case of anaphylaxis have been reported.
Toxicities
The plant appears to have a low potential for toxicity.
References
Calendula. Review of Natural Products. Facts & Comparisons 4.0. July 2008. Accessed July 22, 2008.
Copyright © 2009 Wolters Kluwer Health
Further information
Always consult your healthcare provider to ensure the information displayed on this page applies to your personal circumstances.
More about calendula topical
Professional resources