Generic Name: clomiphene (KLOE mih feen)
Brand Name: Clomid, Serophene
Medically reviewed on January 18, 2018
What is clomiphene?
Clomiphene is a nonsteroidal fertility medicine. It causes the pituitary gland to release hormones needed to stimulate ovulation (the release of an egg from the ovary).
Clomiphene is used to cause ovulation in women with certain medical conditions (such as polycystic ovary syndrome) that prevent naturally occurring ovulation.
Clomiphene may also be used for purposes not listed in this medication guide.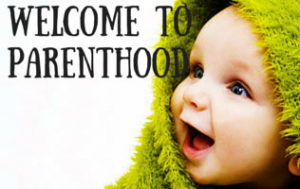 Important Information
Do not use clomiphene if you are already pregnant.
You should not use clomiphene if you have: liver disease, abnormal vaginal bleeding, an uncontrolled adrenal gland or thyroid disorder, an ovarian cyst (unrelated to polycystic ovary syndrome), or if you are pregnant.
Before taking this medicine
You should not use clomiphene if you are allergic to it, or if you have:
To make sure clomiphene is safe for you, tell your doctor if you have:
Do not use clomiphene if you are already pregnant. Talk to your doctor if you have concerns about the possible effects of clomiphene on a new pregnancy.
Clomiphene can pass into breast milk and may harm a nursing baby. This medicine may slow breast milk production in some women. Tell your doctor if you are breast-feeding a baby.
Using clomiphene for longer than 3 treatment cycles may increase your risk of developing an ovarian tumor. Ask your doctor about your specific risk.
Fertility treatment may increase your chance of having multiple births (twins, triplets). These are high-risk pregnancies both for the mother and the babies. Talk to your doctor if you have concerns about this risk.
How should I take clomiphene?
Your doctor will perform medical tests to make sure you do not have conditions that would prevent you from safely using clomiphene.
Follow all directions on your prescription label. Your doctor may occasionally change your dose to make sure you get the best results. Do not take this medicine in larger or smaller amounts or for longer than recommended.
Clomiphene is usually taken for 5 days, starting on the 5th day of your menstrual period. Follow your doctor's instructions.
You will need to have a pelvic examination before each treatment cycle. You must remain under the care of a doctor while you are using clomiphene.
You will most likely ovulate within 5 to 10 days after you take clomiphene. To improve your chance of becoming pregnant, you should have sexual intercourse while you are ovulating.
Your doctor may have you take your temperature each morning and record your daily readings on a chart. This will help you determine when you can expect ovulation to occur.
In most cases, clomiphene should not be used for more than 3 treatment cycles.
If ovulation occurs but you do not get pregnant after 3 treatment cycles, your doctor may stop treatment and evaluate your infertility further.
Store at room temperature away from moisture, heat, and light.
What happens if I miss a dose?
Call your doctor for instructions if you miss a dose of clomiphene.
What happens if I overdose?
Seek emergency medical attention or call the Poison Help line at 1-800-222-1222.
What should I avoid while taking clomiphene?
This medication may cause blurred vision. Be careful if you drive or do anything that requires you to be alert and able to see clearly.
Clomiphene side effects
Get emergency medical help if you have signs of an allergic reaction: hives; difficult breathing; swelling of your face, lips, tongue, or throat.
Some women using this medicine develop a condition called ovarian hyperstimulation syndrome (OHSS), especially after the first treatment. OHSS can be a life threatening condition. Call your doctor right away if you have any of the following symptoms of OHSS:
Stop using clomiphene and call your doctor at once if you have:
Common side effects may include:
This is not a complete list of side effects and others may occur. Call your doctor for medical advice about side effects. You may report side effects to FDA at 1-800-FDA-1088.
See also: Side effects (in more detail)
Clomiphene dosing information
Usual Adult Dose for Ovulation Induction:
Initial course: 50 mg orally once a day for 5 days
-If progestin-induced bleeding is planned, or if spontaneous uterine bleeding occurs prior to therapy, this regimen should be started on or about the fifth day of the cycle
-Therapy may be started at any time in a patient with no recent uterine bleeding

Second course: If ovulation does not occur after the first course of therapy, a second course of 100 once a day for 5 days should be given
-This course may be started as early as early as 30 days after the previous one after precautions are taken to exclude pregnancy

Comments:
-The dose should be increased only in patients who do not ovulate in response to cyclic 50 mg dose.
-When ovulation occurs at the 50 mg/day dose, there is no advantage to increasing the dose in subsequent treatment cycles.
-Increasing the dose or duration of therapy beyond 100 mg/day for 5 days is not recommended.
-The majority of patients who are going to ovulate will do so after the first course of therapy; if ovulation does not occur after 3 courses, further treatment is not recommended and the patient should be reevaluated.

Use: For the treatment of ovulatory dysfunction in women desiring pregnancy; this drug is indicated only in patients with demonstrated ovulatory dysfunction who meet the following conditions:
-Patients who are not pregnant
-Patients without ovarian cysts; should not be used in patients with ovarian enlargement except those with polycystic ovary syndrome
-Patients without abnormal vaginal bleeding; if abnormal vaginal bleeding is present, evaluate to ensure that neoplastic lesions are not present
-Patients with normal liver function
What other drugs will affect clomiphene?
Other drugs may interact with clomiphene, including prescription and over-the-counter medicines, vitamins, and herbal products. Tell each of your health care providers about all medicines you use now and any medicine you start or stop using.
Further information
Remember, keep this and all other medicines out of the reach of children, never share your medicines with others, and use this medication only for the indication prescribed.
Always consult your healthcare provider to ensure the information displayed on this page applies to your personal circumstances.
Copyright 1996-2018 Cerner Multum, Inc. Version: 3.01.
More about clomiphene
Consumer resources
Other brands: Clomid, Serophene
Professional resources
Related treatment guides