Cholera vaccine
Generic Name: cholera vaccine (KOL er a vak SEEN)
Brand Name: Vaxchora
Medically reviewed: December 2, 2016
What is cholera vaccine?
Cholera is a bacterial infection that can cause severe, life-threatening diarrhea. Cholera is caused by coming into contact with water or food contaminated by feces infected with Vibrio cholerae bacteria.
Cholera is common in areas where sewage and drinking water are not adequately treated to remove contaminants. Cholera spreads easily in areas where there is poor hygiene and sanitation. Cholera outbreaks often occur in areas of overcrowding, among refugees fleeing from political or natural emergencies, or in other situations where there is limited access to safe drinking water and adequate toileting facilities.
Cholera is rare in the US and other developed countries with advanced water and sewage treatment methods. It is more common to become infected during international travel to areas where cholera often occurs, such as Africa, Southeast Asia, and Haiti.
You can also become infected by eating food contaminated as a result of handling by a person infected with cholera. Most cholera cases that occur in the US result from eating seafood that a traveler has brought from another country. Eating raw or undercooked shellfish may also be a source of cholera, especially shellfish from the Gulf of Mexico.
Most people with cholera have no symptoms, but the main symptom is sudden diarrhea, which can begin within 2 hours to 5 days after a person is infected. If diarrhea is severe, the body can quickly lose vital fluids and electrolytes, which can lead to dehydration or shock. If cholera is not treated quickly, death can occur within a matter of hours. Even without symptoms, infected people can still have cholera bacteria in their stools for up to 2 weeks.
With certain precautions, cholera can be easily treated or prevented. The cholera vaccine is used to help prevent this disease in people who plan to travel to places where cholera is common.
This vaccine works by exposing you to a small dose of live cholera bacteria, which causes the body to develop immunity to the disease. This vaccine will not treat an active infection that has already developed in the body.
Cholera vaccine is for use in adults ages 18 through 64 years old.
Like any vaccine, the cholera vaccine may not provide protection from disease in every person.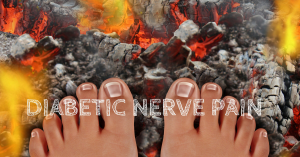 Important Information
For at least 2 weeks after you you receive this vaccine, wash your hands often, especially after using the restroom or handling food.
Before taking this medicine
You should not receive this vaccine if you have had an allergic reaction to any cholera vaccine you received in the past.
To make sure cholera vaccine is safe for you, tell your doctor if:
Because the cholera vaccine is not absorbed into the bloodstream, it is not expected to be harmful to an unborn baby if you receive the vaccine during pregnancy. However, avoid receiving a cholera vaccine within 7 days before your expected delivery date.
If you are pregnant, your name may be listed on a pregnancy registry. This is to track the outcome of the pregnancy and to evaluate any effects of cholera vaccine on the baby.
Because the cholera vaccine is not absorbed into the bloodstream, it is not expected to be harmful to a nursing baby.
Cholera vaccine is not approved for use by anyone younger than 18 years old or older than 65 years old.
How is cholera vaccine given?
Cholera vaccine is usually given orally (by mouth) as a single dose. This vaccine is a powder that is mixed with water before you take it. You will receive this mixture in a clinic or other healthcare setting.
This vaccine should be taken on an empty stomach, at least 1 hour before or 1 hour after eating.
Follow your doctor's instructions about receiving a booster dose if needed.
The timing of this vaccination is very important for it to be effective. For best protection against cholera, this vaccine should be given at least 10 days before you travel to a cholera-affected area.
Because this is a live vaccine, small amounts of live cholera bacteria can pass into your stools for 7 days or longer after you take the cholera vaccine dose. During this time there is a chance that you could pass on the bacteria to another person who has not been vaccinated. Avoid coming into contact with anyone who has a weak immune system.
For at least 2 weeks after you receive cholera vaccine, wash your hands often, especially after using the restroom or handling food.
While traveling in a cholera-affected area, avoid drinking water or soft drinks that are not from sealed bottles or cans. Avoid ice cubes that were not made from bottled water. Use bottled water while brushing your teeth, and when preparing food or cleaning areas where food is prepared and served.
If bottled water is not available, follow the guidelines of the World Health Organization, or the Centers for Disease Control and Prevention, about disinfecting water from a tap or other source.
What happens if I miss a dose?
Since cholera vaccine is given as a one time vaccine, you are not likely to be on a dosing schedule.
What happens if I overdose?
Since this medicine is given by a healthcare professional in a medical setting, an overdose is unlikely to occur.
What should I avoid after receiving cholera vaccine?
Avoid eating or drinking anything for at least 1 hour before or 1 hour after taking this vaccine.
For at least 7 days after you receive this vaccine, live cholera bacteria can pass into your feces (bowel movements). During this time, avoid allowing your body fluids to come into contact with your hands or other surfaces. Avoid coming into contact with anyone who has a weak immune system.
Cholera vaccine side effects
Get emergency medical help if you have signs of an allergic reaction: hives; difficult breathing; swelling of your face, lips, tongue, or throat.
Common side effects may include:
This is not a complete list of side effects and others may occur. Call your doctor for medical advice about side effects. You may report vaccine side effects to the US Department of Health and Human Services at 1-800-822-7967.
See also: Side effects (in more detail)
Cholera vaccine dosing information
Usual Adult Dose for Vaccination:
One dose, orally, a minimum of 10 days before potential exposure to cholera

Comments:
-Effectiveness has not been established in persons living in cholera-affected areas.
-Effectiveness has not been established in persons with pre-existing immunity from exposure to V. cholerae or receipt of a cholera vaccine.
-This vaccine has not been shown to protect against V. cholerae serogroup O139 or other non-O1 serogroups.

Use: Active immunization against disease caused by Vibrio cholerae serogroup O1 in adults 18 through 64 years of age traveling to cholera-affected areas.
What other drugs will affect cholera vaccine?
Tell your doctor about all the medicines you have used within the past 14 days, especially:
Also tell the doctor if you have recently received drugs or treatments that can weaken the immune system, including:
If you are using any of these medications, you may not be able to receive cholera vaccine, or may need to wait until the other treatments are finished.
This list is not complete. Other drugs may interact with cholera vaccine, including prescription and over-the-counter medicines, vitamins, and herbal products. Not all possible interactions are listed in this medication guide.
Further information
Remember, keep this and all other medicines out of the reach of children, never share your medicines with others, and use this medication only for the indication prescribed.
Always consult your healthcare provider to ensure the information displayed on this page applies to your personal circumstances.
Copyright 1996-2018 Cerner Multum, Inc. Version: 1.01.
More about cholera vaccine, live
Consumer resources
Other brands: Vaxchora
Professional resources
Related treatment guides