Benlysta
Generic Name: belimumab (be LIM ue mab)
Brand Name: Benlysta
Medically reviewed on December 6, 2017.
What is belimumab?
Belimumab is a monoclonal antibody that affects the actions of the body's immune system. Monoclonal antibodies are made to target and destroy only certain cells in the body. This may help to protect healthy cells from damage.
Belimumab is used to treat active systemic lupus erythematosus (SLE) in adults.
Belimumab is not for use in people who have severe kidney problems caused by SLE, or have active SLE that affects the central nervous system (brain, nerves, and spinal cord).
Belimumab may also be used for other purposes not listed in this medication guide.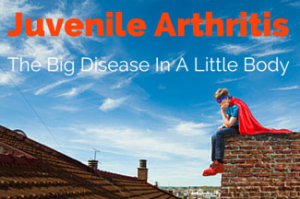 Important Information
When this medicine is injected into a vein, tell your caregiver right away if you feel anxious, nauseated, light-headed, itchy, or short of breath.
Serious and sometimes fatal infections may occur. Stop using belimumab and call your doctor right away if you have signs of infection such as: fever, chills, cough with mucus, pain or burning when you urinate, urinating more than usual, or skin sores.
Belimumab may also cause heart problems. Call your doctor at once if you have chest pain, nausea, dizziness, sweating, and trouble breathing.
Belimumab may cause mental health problems. Report any new or worsening symptoms to your doctor, such as: depression, anxiety, mood or behavior changes, trouble sleeping, or thoughts about hurting yourself or others.
Before taking this medicine
You should not use belimumab if you are allergic to it.
To make sure belimumab is safe for you, tell your doctor if you have ever had:
You may have thoughts about suicide while using belimumab, especially if you have a history of suicidal thoughts or actions.
Belimumab may increase your risk of certain cancers by changing the way your immune system works. Ask your doctor about your individual risk.
Belimumab may harm an unborn baby. Use effective birth control to prevent pregnancy while you are using this medicine and for at least 4 months after your last dose. Tell your doctor if you become pregnant.
If you are pregnant, your name may be listed on a pregnancy registry. This is to track the outcome of the pregnancy and to evaluate any effects of belimumab on the baby.
It is not known whether belimumab passes into breast milk or if it could affect the nursing baby. Tell your doctor if you are breast-feeding.
How is belimumab given?
Follow all directions on your prescription label. Do not use this medicine in larger or smaller amounts or for longer than recommended.
Belimumab is injected into a vein through an IV. You will receive the IV injection in a clinic or hospital setting. Belimumab must be given slowly, and the IV infusion can take about an hour to complete.
Belimumab is also injected under the skin. You may be shown how to use this type of injection at home. Do not give yourself this medicine if you do not understand how to use the injection and properly dispose of used needles and syringes.
When given by injection into a vein, your first 3 doses of belimumab are given 2 weeks apart. Then the injections are given every 4 weeks. When given by injection under the skin, you will use this belimumab once per week. Your dosing schedule may be different from these guidelines. Follow your doctor's instructions.
If you give your injections at home, use the medicine on the same day each week.
Your care provider will show you the best places on your body to inject belimumab. Use a different place each time you give an injection. Do not inject into the same place two times in a row. Do not inject the medicine into skin that is bruised, tender, red, or hard.
You may be given other medications to help prevent serious side effects or allergic reaction. Keep using these medicines for as long as your doctor has prescribed.
Read all patient information, medication guides, and instruction sheets provided to you. Ask your doctor or pharmacist if you have any questions.
Store the prefilled syringe or injection pen in its original packaging in the refrigerator. Do not freeze or expose to high heat. Avoid shaking the medicine.
Take the syringe or pen out of the refrigerator and allow it to reach room temperature for 30 minutes before injecting your dose. Do not heat the medicine. Do not leave the medicine at room temperature for longer than 12 hours.
Do not use belimumab if it has been left at room temperature for longer than 12 hours, or if the medicine has changed colors or has particles in it. Call your pharmacist for new medicine.
Each single-use prefilled syringe or injection pen is for one use only. Throw it away after one use, even if there is still medicine left inside.
Use a disposable needle and syringe only once. Follow any state or local laws about throwing away used needles and syringes. Use a puncture-proof "sharps" disposal container (ask your pharmacist where to get one and how to throw it away). Keep this container out of the reach of children and pets.
What happens if I miss a dose?
Use the missed dose as soon as you remember, and then use your next injection 1 week later. You can either restart a weekly schedule based on the new injection day, or you can go back to your regular injection schedule. Do not use 2 injections on the same day to make up a missed dose.
What happens if I overdose?
Seek emergency medical attention or call the Poison Help line at 1-800-222-1222.
What should I avoid while using belimumab?
Avoid being near people who have colds, the flu, or other contagious illnesses.
Do not receive a "live" vaccine while using belimumab. The vaccine may not work as well during this time, and may not fully protect you from disease. Live vaccines include measles, mumps, rubella (MMR), polio, rotavirus, typhoid, yellow fever, varicella (chickenpox), zoster (shingles), and nasal flu (influenza) vaccine.
Belimumab side effects
Get emergency medical help if you have signs of an allergic reaction: hives; difficult breathing; swelling of your face, lips, tongue, or throat.
Some people receiving a belimumab injection have had a reaction to the infusion (when the medicine is injected into the vein). Tell your caregiver right away if you feel anxious, nauseated, light-headed, itchy, or have trouble breathing, severe headache, or skin redness and swelling.
Serious and sometimes fatal infections may occur during treatment with belimumab. Stop using this medicine and call your doctor right away if you have signs of infection such as:
Belimumab may cause a serious viral infection of the brain that can lead to disability or death. Call your doctor right away if you have any change in your mental state, decreased vision, or problems with speech or walking. These symptoms may start gradually and get worse quickly.
Also call your doctor at once if you have:
Common side effects may include:
This is not a complete list of side effects and others may occur. Call your doctor for medical advice about side effects. You may report side effects to FDA at 1-800-FDA-1088.
See also: Side effects (in more detail)
What other drugs will affect belimumab?
Tell your doctor about all your current medicines and any you start or stop using, especially:
This list is not complete. Other drugs may interact with belimumab, including prescription and over-the-counter medicines, vitamins, and herbal products. Not all possible interactions are listed in this medication guide.
Further information
Remember, keep this and all other medicines out of the reach of children, never share your medicines with others, and use this medication only for the indication prescribed.
Always consult your healthcare provider to ensure the information displayed on this page applies to your personal circumstances.
Copyright 1996-2018 Cerner Multum, Inc. Version: 3.02.
More about Benlysta (belimumab)
Consumer resources
Professional resources
Related treatment guides