Inlyta
Generic Name: Axitinib
Class: Antineoplastic Agents
VA Class: AN900
Chemical Name: N-Methyl-2-[[3-[(1E)-2-(2-pyridinyl)ethenyl]-1H-indazol-6-yl]thio]-benzamide
Molecular Formula: C22H18N4OS
CAS Number: 319460-85-0

Introduction
Antineoplastic agent; a second-generation tyrosine kinase inhibitor that selectively inhibits vascular endothelial growth factor receptors (VEGFR)-1, VEGFR-2, and VEGFR-3.1 2 8 9 10 16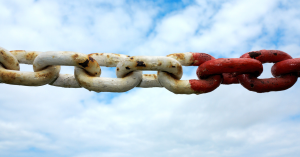 Uses for Inlyta
Renal Cell Carcinoma
Treatment of advanced renal cell carcinoma following failure of one prior systemic therapy.1 2 3 13
Inlyta Dosage and Administration
General
Obtain axitinib through a limited network of specialty pharmacies.3 4 Contact manufacturer at 877-744-5675 or consult the Inlyta website () for availability and ordering information.4

Consult specialized references for procedures for proper handling of antineoplastics when preparing axitinib for NG administration.3
Administration
Oral Administration
Administer orally twice daily (in doses given approximately 12 hours apart) without regard to meals.1
Swallow tablets whole with a glass of water; do not crush or split.1 3
If a dose is missed or vomited, do not double the dosage or take extra doses.1 Take the next dose at the regularly scheduled time.1
NG Tube
Prepare each dose just prior to administration.3
In clinical trials, axitinib has been given by NG tube after dissolving the tablets (without crushing) in 15 mL of USP-grade water in an amber-colored syringe; use of tap or bottled water was avoided.3 The NG tube was flushed with USP-grade water prior to and following administration of the dose.3 Do not expose prepared NG dose to direct light.3
Avoid contact of prepared dose with skin or mucous membranes.3 If such contact occurs, flush affected area with water.3
Dosage
Adults
Renal Cell Carcinoma
Oral
Initially, 5 mg twice daily.1 In principal efficacy study, therapy was continued until disease progression or unacceptable toxicity occurred;2 median duration of therapy was 6.4 months.2 (See Dosage Modification for Toxicity under Dosage and Administration.)
In patients who tolerate initial dosage for at least 2 consecutive weeks (no adverse effects greater than grade 2, normotensive, no antihypertensive use), may increase dosage to 7 mg twice daily, and then may increase further to 10 mg twice daily using the same criteria.1
Manufacturer recommends reducing initial dosage by approximately 50% if concomitant use of a potent CYP3A4/5 inhibitor is required (see Interactions).1
Dosage Modification for Toxicity
Oral
Adjust dosage based on individual safety and tolerability.1
Some adverse effects require temporary interruption, permanent discontinuance, and/or dosage reduction.1 If dosage reduction from 5 mg twice daily is necessary, recommended dosage is 3 mg twice daily.1 If further dosage reduction is required, recommended dosage is 2 mg twice daily.1
Prescribing Limits
Adults
Renal Cell Carcinoma
Oral
Highest dosage evaluated clinically was 10 mg twice daily.2
Special Populations
Hepatic Impairment
Mild preexisting hepatic impairment (Child-Pugh class A): No initial dosage adjustment required.1
Moderate preexisting hepatic impairment (Child-Pugh class B): Reduce initial dosage by approximately 50% (i.e., to 2.5 mg twice daily); may increase or decrease subsequent dosages based on individual safety and tolerability.1
Severe hepatic impairment (Child-Pugh class C): Not studied.1 (See Hepatic Impairment under Cautions.)
Renal Impairment
Mild to severe preexisting renal impairment (Clcr 15–89 mL/minute): No initial dosage adjustment required.1
End-stage renal disease (Clcr <15 mL/minute): Use with caution.1 (See Renal Impairment under Cautions.)
Geriatric Patients
No dosage adjustment required.1
Cautions for Inlyta
Contraindications
Manufacturer states none known.1
Warnings/Precautions
Hypertension and Hypertensive Crisis
Hypertension and hypertensive crisis reported in 40% (grade 3 or 4 in 16%) and <1% of axitinib-treated patients, respectively, in the primary efficacy study.1 2 Median time to onset of hypertension is within the first month; BP increases have been observed as early as 4 days after initiating therapy.1
Control BP well prior to initiating axitinib therapy.1 Monitor for hypertension during therapy and treat as needed with standard antihypertensive therapy.1 If hypertension persists despite antihypertensive therapy, reduce axitinib dosage.1 Discontinue axitinib if severe and persistent hypertension occurs despite dosage reduction and antihypertensive therapy.1 Consider discontinuance of drug if there is evidence of hypertensive crisis.1 Monitor for hypotension if axitinib therapy is interrupted and antihypertensive therapy is continued.1 (See Dosage Modification for Toxicity under Dosage and Administration.)
Arterial Thromboembolic Events
Arterial thromboembolic events (e.g., TIA, cerebrovascular accident, MI, retinal artery occlusion), including fatal cases, reported.1
Use with caution in patients who are at risk for, or have a history of, arterial thromboembolic events.1 Not evaluated in patients who had an arterial thromboembolic event within the past 12 months.1
Venous Thromboembolic Events
Venous thromboembolic events (e.g., pulmonary embolism, DVT, retinal vein occlusion, retinal vein thrombosis), including fatal cases, reported.1
Use with caution in patients who are at risk for, or have a history of, venous thromboembolic events.1 Not evaluated in patients who had a venous thromboembolic event within the past 6 months.1
Hemorrhage
Hemorrhagic events, including fatal cases, reported.1 Grade 3 or 4 hemorrhagic events have included cerebral hemorrhage, hematuria, hemoptysis, lower GI hemorrhage, and melena.1
Not evaluated in patients with evidence of untreated brain metastasis or recent, active GI bleeding; avoid use in such patients.1 Temporarily interrupt therapy if any bleeding requires medical intervention.1
GI Perforation and Fistula Formation
GI perforation (including one death) and fistula formation reported in axitinib-treated patients in clinical trials.1
Use with caution in patients at risk for GI perforation or fistula.1 Monitor for symptoms of GI perforation or fistula formation periodically during treatment.1 (See Advice to Patients.)
Thyroid Dysfunction
Thyroid dysfunction (hypothyroidism or hyperthyroidism) requiring thyroid hormone replacement therapy reported with certain tyrosine kinase inhibitors, including axitinib.1 14 18 19 20
Assess baseline thyroid function prior to initiation of therapy and then monitor periodically during treatment.1 Treat hypothyroidism and hyperthyroidism according to standard medical practice to maintain a euthyroid state.1
Wound Healing Complications
Effect of axitinib on wound healing not specifically studied; however, VEGFR inhibitors may impair wound healing.1 5
Discontinue axitinib ≥24 hours prior to scheduled surgery.1 Decision to resume therapy postoperatively should be based on clinical assessment of adequacy of wound healing.1
Reversible Posterior Leukoencephalopathy Syndrome
Reversible posterior leukoencephalopathy syndrome (RPLS), a neurologic disorder, reported in one axitinib-treated patient (<1%) in the primary efficacy study; 2 additional cases reported in other clinical trials.1 May manifest with headache, seizures, lethargy, confusion, blindness, and other visual and neurologic disturbances; mild to severe hypertension also may occur.1 Magnetic resonance imaging (MRI) is necessary to confirm diagnosis.1
In patients who develop signs or symptoms of RPLS, discontinue axitinib.1 Safety of reinitiating axitinib in patients previously experiencing RPLS not known.1
Proteinuria
Proteinuria reported.1
Monitor for proteinuria prior to initiation of, and periodically during, therapy.1 For moderate to severe proteinuria, reduce dosage or temporarily interrupt therapy.1 (See Dosage Modification for Toxicity under Dosage and Administration.)
Hepatic Effects
ALT elevations, sometimes severe, reported in 22% of axitinib-treated patients in the primary efficacy study.1 Monitor serum transaminase (ALT and AST) and bilirubin concentrations prior to initiation of, and periodically during, axitinib therapy.1
Fetal/Neonatal Morbidity and Mortality
May cause fetal harm; teratogenicity, embryotoxicity, and fetotoxicity demonstrated in animals.1
Avoid pregnancy during therapy.1 If used during pregnancy or if patient becomes pregnant, apprise of potential fetal hazard.1 (See Advice to Patients.)
Specific Populations
Pregnancy
Category D.1 (See Fetal/Neonatal Morbidity and Mortality under Cautions.)
Lactation
Not known whether axitinib is distributed into human milk.1 Discontinue nursing or the drug.1
Pediatric Use
Safety and efficacy not established in pediatric patients <18 years of age.1 Pharmacokinetics of axitinib in pediatric patients not studied.1
Thickened growth plates in bone and abnormalities in growing incisor teeth observed in juvenile animals receiving oral axitinib for ≥1 month; other toxicities of potential concern not evaluated in juvenile animal studies.1
Geriatric Use
No overall differences in safety and efficacy relative to younger patients, but increased sensitivity cannot be ruled out.1
Hepatic Impairment
Systemic exposure not affected by mild hepatic impairment (Child-Pugh class A).1
Increased systemic exposure in patients with moderate hepatic impairment (Child-Pugh class B); initial dosage reduction recommended.1 (See Hepatic Impairment under Dosage and Administration.)
Not studied in patients with severe hepatic impairment (Child-Pugh class C).1
Renal Impairment
Mild to severe renal impairment unlikely to substantially affect pharmacokinetics (e.g., clearance) of axitinib; no initial dosage adjustment necessary.1
Limited data in patients with end-stage renal disease; use with caution.1 (See Renal Impairment under Dosage and Administration.)
Common Adverse Effects
Diarrhea,1 2 13 hypertension,1 2 9 13 fatigue,1 2 13 decreased appetite,1 2 13 nausea,1 2 13 dysphonia,1 2 13 palmar-plantar erythrodysesthesia (hand-foot syndrome),1 2 13 weight loss,1 2 13 vomiting,1 2 13 asthenia,1 2 constipation.1 2 13
Laboratory abnormalities: Decreased hemoglobin,1 2 13 decreased lymphocytes,1 2 13 increased Scr,1 2 decreased bicarbonate,1 hypocalcemia,1 2 hyperglycemia,1 elevated concentrations of pancreatic enzymes (e.g., amylase, lipase),1 2 elevated concentrations of hepatic enzymes (e.g., AST, ALT, alkaline phosphatase).1
Interactions for Inlyta
Metabolized principally by CYP3A4/5 and, to a lesser extent, by CYP1A2, CYP2C19, and uridine diphosphate-glucurosyltransferase (UGT) 1A1.1 6
Has potential to inhibit CYP isoenzymes 1A2 and 2C8 in vitro.1
In vitro studies indicate that axitinib does not inhibit CYP2A6, 2C9, 2C19, 2D6, 2E1, 3A4/5, or UGT1A1 at therapeutic plasma concentrations.1
Inhibition of P-glycoprotein (P-gp) not expected at therapeutic plasma concentrations.1
Axitinib does not induce CYP1A1, CYP1A2, or CYP3A4/5 in human hepatocytes in vitro.1
Drugs and Foods Affecting Hepatic Microsomal Enzymes
Potent CYP3A4/5 inhibitors: Possible pharmacokinetic interaction (increased plasma concentrations of axitinib).1 6 Avoid concomitant use; select an alternative agent with no or minimal enzyme inhibition potential.1 6 If concomitant therapy cannot be avoided, reduce axitinib dosage by approximately 50%; may increase or decrease subsequent dosages based on individual safety and tolerability.1 If the potent CYP3A4/5 inhibitor is discontinued, resume axitinib (after 3–5 elimination half-lives of the CYP3A4/5 inhibitor) at the dosage used prior to initiation of the potent CYP3A4/5 inhibitor.1 (See Specific Drugs and Foods under Interactions.)
CYP3A4/5 inducers: Possible pharmacokinetic interaction (decreased plasma concentrations of axitinib).1 Avoid concomitant use of potent CYP3A4/5 inducers; select an alternative agent with no or minimal enzyme induction potential.1 Also avoid concomitant use of moderate CYP3A4/5 inducers if possible.1 (See Specific Drugs and Foods under Interactions.)
Drugs Metabolized by Hepatic Microsomal Enzymes
Substrates of CYP isoenzymes 1A2 or 2C8: Clinically important pharmacokinetic interactions unlikely.1
Drugs Affecting Gastric Acidity
Pharmacokinetic interaction (possible decreased solubility of axitinib) with drugs that increase pH of upper GI tract.1 9 Clinically important pharmacokinetic interaction unlikely.1 9
Specific Drugs and Foods
Drug

Interaction

Comments

Antacids

Possible decreased solubility of axitinib; clinically important pharmacokinetic interaction unlikely1 9

Dosage adjustment not necessary1

Antifungals, azoles (e.g., itraconazole, ketoconazole, voriconazole)

Possible increased axitinib concentrations1 6

Ketoconazole (400 mg once daily) increased peak concentrations and AUC of axitinib (single 5-mg dose) by 1.5- and 2-fold, respectively1 7

Avoid concomitant use1

Select an alternative agent with no or minimal enzyme inhibition potential; if concomitant use cannot be avoided, reduce axitinib dosage by approximately 50% and adjust subsequent dosage based on individual safety and tolerability1

If the potent CYP3A4/5 inhibitor is discontinued, resume axitinib (after 3–5 terminal half-lives of the CYP3A4/5 inhibitor) at the dosage used prior to initiation of the potent CYP3A4/5 inhibitor1

Antimycobacterials, rifamycins (e.g., rifabutin, rifampin, rifapentine)

Possible decreased axitinib concentrations1

Rifampin decreased peak concentrations and AUC of axitinib by 71 and 79%, respectively1 7

Avoid concomitant use; select an alternative agent with no or minimal enzyme induction potential1

Antiretrovirals, HIV protease inhibitors (e.g., atazanavir, indinavir, nelfinavir, ritonavir, saquinavir)

Possible increased axitinib concentrations1 6

Avoid concomitant use1

Select an alternative agent with no or minimal enzyme inhibition potential; if concomitant use cannot be avoided, reduce axitinib dosage by approximately 50% and adjust subsequent dosage based on individual safety and tolerability1

If the potent CYP3A4/5 inhibitor is discontinued, resume axitinib (after 3–5 terminal half-lives of the CYP3A4/5 inhibitor) at the dosage used prior to initiation of the potent CYP3A4/5 inhibitor1

Antiretrovirals, nonnucleoside reverse transcriptase inhibitors (NNRTIs)

Efavirenz, etravirine: Possible decreased axitinib concentrations1

Avoid concomitant use of efavirenz and etravirine if possible1

Bevacizumab

Pharmacokinetic interaction unlikely11

Bosentan

Possible decreased axitinib concentrations1

Avoid concomitant use if possible1

Carbamazepine

Possible decreased axitinib concentrations1

Avoid concomitant use; select an alternative agent with no or minimal enzyme induction potential1

Carboplatin

Pharmacokinetic interaction unlikely12

Cisplatin

Pharmacokinetic interaction unlikely12

Dexamethasone

Possible decreased axitinib concentrations1

Avoid concomitant use; select an alternative agent with no or minimal enzyme induction potential1

Fluorouracil

Pharmacokinetic interaction unlikely11

Gemcitabine

Pharmacokinetic interaction unlikely12

Grapefruit or grapefruit juice

Possible increased axitinib concentrations1

Avoid concomitant use1

Histamine H2-receptor antagonists

Possible decreased solubility of axitinib; clinically important pharmacokinetic interaction unlikely1 9

Irinotecan

Pharmacokinetic interaction unlikely11

Macrolides (clarithromycin, telithromycin)

Possible increased axitinib concentrations1 6

Avoid concomitant use1

Select an alternative agent with no or minimal enzyme inhibition potential; if concomitant use cannot be avoided, reduce axitinib dosage by approximately 50% and adjust subsequent dosage based on individual safety and tolerability1

If the potent CYP3A4/5 inhibitor is discontinued, resume axitinib (after 3–5 terminal half-lives of the CYP3A4/5 inhibitor) at the dosage used prior to initiation of the potent CYP3A4/5 inhibitor1

Modafinil

Possible decreased axitinib concentrations1

Avoid concomitant use if possible1

Nafcillin

Possible decreased axitinib concentrations1

Avoid concomitant use if possible1

Nefazodone

Possible increased axitinib concentrations1 6

Avoid concomitant use1

Select an alternative agent with no or minimal enzyme inhibition potential; if concomitant use cannot be avoided, reduce axitinib dosage by approximately 50% and adjust subsequent dosage based on individual safety and tolerability1

If nefazodone is discontinued, resume axitinib (after 3–5 terminal half-lives of nefazodone) at the dosage used prior to initiation of nefazodone1

Oxaliplatin

Pharmacokinetic interaction unlikely11

Paclitaxel

Pharmacokinetic interaction unlikely1 12

Phenobarbital

Possible decreased axitinib concentrations1

Avoid concomitant use; select an alternative agent with no or minimal enzyme induction potential1

Phenytoin

Peak concentrations and AUC of axitinib decreased by about tenfold9

Avoid concomitant use; select an alternative agent with no or minimal enzyme induction potential1

Proton-pump inhibitors (e.g., rabeprazole)

Possible decreased solubility of axitinib;1 however, rabeprazole only minimally decreased peak concentrations and AUC of axitinib1 9

Dosage adjustment not necessary1

St. John's wort (Hypericum perforatum)

Possible decreased axitinib concentrations1

Avoid concomitant use; select an alternative agent with no or minimal enzyme induction potential1

Warfarin

Possible increased warfarin concentrations and risk of hemorrhagic events; however, potential interaction not systematically evaluated1 3
Inlyta Pharmacokinetics
Absorption
Bioavailability
Readily absorbed following oral administration; peak plasma concentrations are attained within 2.5–4.1 hours.1 8
Steady-state concentrations expected within 2–3 days.1
Mean absolute bioavailability after single-dose oral administration is 58%.1
Food
Administration with a high-fat, high-calorie meal increased AUC by 19% compared with overnight fasting; administration with a moderate fat meal decreased AUC by 10%.1
Special Populations
Mild hepatic impairment (Child-Pugh class A) does not substantially affect systemic exposure.1 Moderate hepatic impairment (Child-Pugh class B) increases systemic exposure.1 Not studied in severe hepatic impairment (Child-Pugh class C).1 (See Hepatic Impairment under Dosage and Administration.)
Distribution
Extent
Not known whether distributed into human milk.1
Plasma Protein Binding
>99% (preferentially to albumin and moderately to α1-acid glycoprotein).1
Elimination
Metabolism
Predominantly metabolized in liver by CYP3A4/5 and, to a lesser extent, by CYP1A2, CYP2C19, and UGT1A1.1 8
Elimination Route
Primarily eliminated in feces (approximately 41%), mainly as unchanged drug, and in urine (approximately 23%), mainly as carboxylic acid and sulfoxide metabolites.1
Half-life
2.5–6.1 hours.1
Special Populations
Mild to severe renal impairment did not substantially alter clearance of axitinib in a population pharmacokinetic analysis.1 Data in end-stage renal disease very limited.1
Stability
Storage
Oral
Tablets
20–25°C.1
Actions
Potently and selectively inhibits receptor tyrosine kinases, including vascular endothelial growth factor receptors (VEGFR)-1, VEGFR-2, and VEGFR-3.1 2 3 8 9 10 16 VEGFR receptors are involved in tumor angiogenesis, tumor growth, and metastatic spread.1 8 10

Axitinib is 50–450 times more potent at blocking VEGFR receptors compared with first-generation VEGFR inhibitors (i.e., sorafenib, sunitinib, pazopanib).2 13 14 16

Compared with first-generation VEGFR inhibitors, axitinib has relatively less potent or minimal inhibitory activity against other receptor kinases, including platelet-derived growth factor beta receptors (e.g., PDGFR-ß), stem cell factor receptor (e.g., c-Kit), colony stimulating factor receptor type 1 (CSF-1R), fms-like tyrosine kinase 3 (Flt-3), fibroblast growth factor receptor (FGFR)-1, ret proto-oncogene (RET), epidermal growth factor receptor (EGFR), and met proto-oncogene encoding hepatocyte growth factor (c-MET).8 10 15

Inhibits VEGF-mediated endothelial cell proliferation and survival in vitro and in mice.1

Inhibits tumor growth and VEGFR-2 phosphorylation in mice.1 10
Advice to Patients
Importance of reading the manufacturer's patient information prior to beginning axitinib therapy and rereading it each time the prescription is refilled.1

If a dose of axitinib is missed or vomited, take the next dose at the regularly scheduled time.1 Do not take more than one dose at a time.1

Importance of swallowing axitinib tablets whole with a glass of water.1 Avoid grapefruit or grapefruit juice while taking the drug.1

Risk of hypertension.1 Importance of monitoring BP regularly during treatment.1

Risk of arterial and venous thromboembolic events.1 Importance of getting emergency help and contacting clinician if any symptoms suggestive of a thromboembolic event occur (e.g., chest pain or pressure, shortness of breath, unilateral numbness or weakness, difficulty talking, headache, vision changes, or arm, back, neck, or jaw pain).1

Risk of bleeding.1 Importance of promptly informing clinician of any episodes of bleeding (e.g., unusual bleeding, bruising).1

Risk of GI disorders.1 Importance of advising patients that GI disorders such as diarrhea, nausea, vomiting, and constipation may develop and to seek immediate medical attention if symptoms of GI perforation or fistula (e.g., persistent or severe abdominal pain, vomiting blood, red or black stools) occur.1

Risk of thyroid dysfunction.1 Importance of informing clinician if symptoms of thyroid dysfunction occur (e.g., persistent or worsening fatigue, deepened voice, hair loss, weight gain or loss, myalgia, feeling hot or cold).1

Risk of wound healing complications.1 Importance of informing clinician of any scheduled surgery or wounds that do not heal.1

Risk of reversible posterior leukoencephalopathy syndrome (RPLS).1 Importance of immediately informing clinician if headache, seizures, weakness, lethargy, confusion, hypertension, blindness, or other visual and neurologic disturbances occur.1

Risk of fetal harm and fetal loss.1 Importance of women informing their clinicians if they are or plan to become pregnant.1 Importance for men who are taking axitinib to inform their clinician if their female partner becomes pregnant.1 Necessity of advising women and men receiving axitinib to use effective methods of contraception during axitinib therapy.1 Necessity of advising women to avoid pregnancy during therapy.1 Advise women of the potential risk to the fetus (e.g., birth defects) and/or the potential risk for loss of the pregnancy.1

Importance of advising women to avoid breast-feeding while receiving axitinib.1

Risk of proteinuria and importance of monitoring for proteinuria before and during therapy.1

Risk of hepatotoxicity; importance of liver function test monitoring during therapy.1

Importance of informing clinician of existing or contemplated concomitant therapy, including prescription and OTC drugs and dietary or herbal supplements (e.g., St. John's wort), as well as any concomitant illnesses (e.g., hypertension or other cardiovascular disease, cerebrovascular disease, thyroid disease, hepatic disease, bleeding disorders).1

Importance of informing patients of other important precautionary information.1 (See Cautions.)
Preparations
Excipients in commercially available drug preparations may have clinically important effects in some individuals; consult specific product labeling for details.
Please refer to the ASHP Drug Shortages Resource Center for information on shortages of one or more of these preparations.
Axitinib

| Routes | Dosage Forms | Strengths | Brand Names | Manufacturer |
| --- | --- | --- | --- | --- |
| Oral | Tablets, film-coated | 1 mg | Inlyta | Pfizer |
| | | 5 mg | Inlyta | Pfizer |
AHFS DI Essentials. © Copyright 2018, Selected Revisions August 26, 2014. American Society of Health-System Pharmacists, Inc., 4500 East-West Highway, Suite 900, Bethesda, Maryland 20814.
References
1. Pfizer Labs. Inlyta (axitinib) tablets prescribing information. New York, NY: 2012 Jan.
2. Rini BI, Escudier B, Tomczak P et al. Comparative effectiveness of axitinib versus sorafenib in advanced renal cell carcinoma (AXIS): a randomised phase 3 trial. Lancet. 2011; 378:1931-9. [PubMed 22056247]
3. Pfizer Inc. New York, NY: Personal communication.
4. Pfizer Inc. Inlyta (axitinib) tablets is available for order through specific specialty pharmacies. New York, NY. Accessed 2012 Apr 12.
5. GlaxoSmithKline. Votrient (pazopanib hydrochloride) tablets prescribing information. Research Triangle Park, NC: 2012 Mar.
6. Pithavala YK, Tong W, Mount J et al. Effect of ketoconazole on the pharmacokinetics of axitinib in healthy volunteers. Invest New Drugs. 2012; 30:273-81. [PubMed 20740300]
7. Pithavala YK, Tortorici M, Toh M et al. Effect of rifampin on the pharmacokinetics of Axitinib (AG-013736) in Japanese and Caucasian healthy volunteers. Cancer Chemother Pharmacol. 2010; 65:563-70. [PubMed 19603168]
8. Escudier B, Gore M. Axitinib for the management of metastatic renal cell carcinoma. Drugs R D. 2011; 11:113-26. [PubMed 21679004]
9. Rugo HS, Herbst RS, Liu G et al. Phase I trial of the oral antiangiogenesis agent AG-013736 in patients with advanced solid tumors: pharmacokinetic and clinical results. J Clin Oncol. 2005; 23:5474-83. [PubMed 16027439]
10. Hu-Lowe DD, Zou HY, Grazzini ML et al. Nonclinical antiangiogenesis and antitumor activities of axitinib (AG-013736), an oral, potent, and selective inhibitor of vascular endothelial growth factor receptor tyrosine kinases 1, 2, 3. Clin Cancer Res. 2008; 14:7272-83. [PubMed 19010843]
11. Sharma S, Abhyankar V, Burgess RE et al. A phase I study of axitinib (AG-013736) in combination with bevacizumab plus chemotherapy or chemotherapy alone in patients with metastatic colorectal cancer and other solid tumors. Ann Oncol. 2010; 21:297-304. [PubMed 19940012]
12. Martin LP, Kozloff MF, Krzakowski M et al. Axitinib (AG-013736; AG) combined with chemotherapy in patients (pts) with advanced non-small cell lung cancer (NSCLC) and other solid tumors. J Clin Oncol. 2009; 27 (American Society of Clinical Oncology Annual Meeting Abstracts):Abstract No. 3559.
13. Rini BI, Wilding G, Hudes G et al. Phase II study of axitinib in sorafenib-refractory metastatic renal cell carcinoma. J Clin Oncol. 2009; 27:4462-8. [PubMed 19652060]
14. Ho TH, Jonasch E. Axitinib in the treatment of metastatic renal cell carcinoma. Future Oncol. 2011; 7:1247-53. [PubMed 22044199]
15. Cohen EE, Rosen LS, Vokes EE et al. Axitinib is an active treatment for all histologic subtypes of advanced thyroid cancer: results from a phase II study. J Clin Oncol. 2008; 26:4708-13. [PubMed 18541897]
16. Sonpavde G, Hutson TE, Rini BI. Axitinib for renal cell carcinoma. Expert Opin Investig Drugs. 2008; 17:741-8. [PubMed 18447599]
17. Anon, Gore M. Axitinib (Inlyta) for advanced renal cell carcinoma. Med Lett Drugs Ther. 2012; 54:47-8. [PubMed 22683928]
18. Kim TD, Schwarz M, Nogai H et al. Thyroid dysfunction caused by second-generation tyrosine kinase inhibitors in Philadelphia chromosome-positive chronic myeloid leukemia. Thyroid. 2010; 20:1209-14. [PubMed 20929406]
19. Fujiwara Y, Kiyota N, Chayahara N et al. Management of axitinib (AG-013736)-induced fatigue and thyroid dysfunction, and predictive biomarkers of axitinib exposure: results from phase I studies in Japanese patients. Invest New Drugs. 2012; 30:1055-64. [PubMed 21301929]
20. Zygulska AL, Krzemieniecki K, Sowa-Staszczak A. Hypothyroidism during treatment with tyrosine kinase inhibitors. Endokrynol Pol. 2012; 63:302-6. [PubMed 22933166]
More about Inlyta (axitinib)
Consumer resources
Professional resources
Related treatment guides