Ferriprox
Generic Name: Deferiprone
Class: Heavy Metal Antagonists
VA Class: AD300
Chemical Name: 3-Hydroxy-1,2-dimethylpyridin-4-one
Molecular Formula: C7H9NO2
CAS Number: 30652-11-0

Warning
Risk of agranulocytosis, which may be preceded by neutropenia and may result in serious infection or death.1 17 (See Cytopenias under Cautions.)

Measure ANC prior to and weekly during therapy;1 17 interrupt therapy if neutropenia occurs.1

If infection occurs, interrupt therapy and monitor ANC more frequently.1

Instruct patient to temporarily discontinue deferiprone and contact clinician immediately if symptoms suggestive of infection occur.1
Introduction
Heavy metal antagonist; chelates iron.1 4 5 10 13 14 18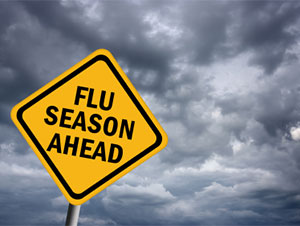 Uses for Ferriprox
Chronic Iron Overload
Treatment of chronic iron overload resulting from multiple transfusions in patients with thalassemia syndromes when current chelation therapy is inadequate.1 13 18
Current indication based on the drug's effects on markers of iron overload (e.g., serum ferritin concentrations); long-term safety and clinical benefit, including efficacy in prolonging survival or improving disease-related symptoms or function, not established.1 10 13
Safety and efficacy for the treatment of chronic iron overload in patients with other types of chronic anemia not established.1
Designated an orphan drug by FDA for the treatment of iron overload in patients with hematologic disorders requiring chronic transfusion therapy.3
Also has been used in combination with deferoxamine†, either as alternating sequential therapy6 7 8 19 or simultaneously,9 19 20 21 for the treatment of iron overload in patients with thalassemia.26 Further study needed to confirm efficacy.25
Ferriprox Dosage and Administration
General
Restricted Distribution Program
Patients must obtain deferiprone through the Ferriprox Total Care program available from Centric Health Resources.22 Prescriber and patient both must complete enrollment forms; following verification of prescription information and review of healthcare benefits, a 30-day supply of deferiprone will be shipped directly to the patient.22 To enroll in this program, the prescriber or patient should call 866-758-7071.22
Administration
Oral Administration
Administer orally 3 times daily.1 Administration with meals may help reduce nausea.1
Dosage
Adults
Chronic Iron Overload
Oral
Initial dosage: 25 mg/kg 3 times daily (75 mg/kg per day).1 Round calculated dosage to the nearest 250 mg (one-half of a 500-mg tablet).1
May adjust dosage up to 33 mg/kg 3 times daily (99 mg/kg per day) based on individual patient response and therapeutic goals.1
Monitor serum ferritin concentration every 2–3 months to assess effects on body iron stores.1 If serum ferritin concentration is decreased consistently to <500 mcg/L, consider temporary interruption of therapy.1
Prescribing Limits
Adults
Chronic Iron Overload
Oral
Maximum 33 mg/kg 3 times daily (99 mg/kg per day).1
Special Populations
Hepatic Impairment
Not studied conclusively in patients with hepatic impairment; no specific dosage recommendations available.1
Renal Impairment
Not studied specifically in patients with renal impairment; no specific dosage recommendations available.1
Geriatric Patients
Select dosage with caution because of age-related decreases in hepatic, renal, and/or cardiac function and concomitant disease and drug therapy.1
Cautions for Ferriprox
Contraindications
Known hypersensitivity to deferiprone or any ingredient in the formulation.1
Warnings/Precautions
Warnings
Cytopenias
Risk of agranulocytosis, which may be preceded by neutropenia; may result in potentially life-threatening infections.1 17 Agranulocytosis reported in 1.7% of patients in clinical trials; agranulocytosis and neutropenia usually resolve upon drug discontinuance.1
Measure ANC before initiating deferiprone and every week during therapy.1 17 If neutropenia (ANC <1500/mm3) develops, temporarily discontinue deferiprone and any other drugs that may cause neutropenia.1 Obtain CBC, including WBC count corrected for the presence of nucleated RBCs, ANC, and platelet count, daily until neutropenia resolves (ANC ≥1500/mm3).1 If agranulocytosis (ANC <500/mm3) develops, discontinue deferiprone and initiate appropriate clinical treatment, including hospitalization if necessary.1
In patients who have experienced neutropenia or agranulocytosis, do not resume deferiprone therapy unless potential benefit outweighs potential risk.1
If infection occurs, interrupt deferiprone therapy and monitor ANC more frequently.1
Other Warnings/Precautions
Fetal/Neonatal Morbidity and Mortality
May cause fetal harm; embryofetal lethality and teratogenicity demonstrated in animals.1 If used during pregnancy or if the patient becomes pregnant, apprise of potential fetal hazard.1
Sensitivity Reactions
Hypersensitivity reactions (e.g., Henoch-Schönlein purpura, urticaria, periorbital edema with skin rash) reported.1
Prolongation of QT Interval
Effect on QT interval not studied thoroughly to date.1 Torsades de pointes reported in a patient with a history of QT-interval prolongation who was receiving deferiprone.1
Use with caution in patients who may be at increased risk for QT-interval prolongation (e.g., patients with CHF, bradycardia, cardiac hypertrophy, hypokalemia, or hypomagnesemia and those receiving diuretics).1
Hepatic Effects
Increased serum transaminase concentrations, sometimes resulting in drug discontinuance, reported.1 Monitor serum ALT concentrations monthly; consider interrupting therapy if transaminase concentrations are persistently increased.1
Early reports that deferiprone may worsen liver fibrosis13 23 not confirmed in subsequent clinical trials.5 13 24
Effects on Zinc
Decreased plasma zinc concentrations reported.1 Monitor serum zinc concentrations and administer zinc supplements if necessary.1
Specific Populations
Pregnancy
Category D.1 (See Fetal/Neonatal Morbidity and Mortality under Cautions.)
Lactation
Not known whether deferiprone is distributed into milk.1 Discontinue nursing or the drug.1
Pediatric Use
Safety and efficacy not established.1
Geriatric Use
Safety and efficacy not established.1 (See Geriatric Patients under Dosage and Administration.)
Hepatic Impairment
Not studied conclusively.1
Renal Impairment
Not studied specifically.1
Common Adverse Effects
Chromaturia, nausea, vomiting, abdominal pain/discomfort, arthralgia, increased ALT, decreased neutrophil count, neutropenia.1
Interactions for Ferriprox
Metabolized principally by uridine diphosphate-glucuronosyltransferase (UGT) 1A6.1
Drugs Affecting UGT Enzymes
UGT1A6 inhibitors: Potential pharmacokinetic interaction (decreased glucuronidation of deferiprone). 1 Clinical importance not established.1 Closely monitor for adverse deferiprone effects; reduce dosage or interrupt deferiprone therapy if necessary.1
Drugs Associated with Neutropenia or Agranulocytosis
Increased risk of neutropenia and agranulocytosis.1 Avoid concomitant use; if this is not possible, closely monitor ANC.1
Specific Drugs
| Drug | Interaction | Comments |
| --- | --- | --- |
| Antacids, aluminum-containing | Deferiprone may bind to aluminum1 | Allow ≥4 hours between administration of deferiprone and aluminum-containing antacids1 |
| Diclofenac | Possible decreased glucuronidation of deferiprone1 | Closely monitor for adverse effects; reduce dosage or interrupt deferiprone therapy if necessary1 |
| Iron, multivitamins, and mineral supplements | Deferiprone may bind to polyvalent cations (e.g., iron, aluminum, zinc)1 | Allow ≥4 hours between administration of deferiprone and preparations containing iron, aluminum, or zinc1 |
| Phenylbutazone (no longer commercially available in US) | Decreases deferiprone glucuronidation by up to 78%1 | Closely monitor for adverse effects; reduce dosage or interrupt deferiprone therapy if necessary1 |
| Probenecid | Possible decreased glucuronidation of deferiprone1 | Closely monitor for adverse effects; reduce dosage or interrupt deferiprone therapy if necessary1 |
| Silymarin (milk thistle) | Possible decreased glucuronidation of deferiprone1 | Closely monitor for adverse effects; reduce dosage or interrupt deferiprone therapy if necessary1 |
Ferriprox Pharmacokinetics
Absorption
Bioavailability
Well absorbed following oral administration, with peak plasma concentration usually attained within 1 hour after a single dose in fasting state and up to 2 hours after a single dose in fed state.1
Food
Food decreases rate and extent of absorption; magnitude of effect does not warrant fasting administration.1
Special Populations
Pharmacokinetics not specifically studied in children or geriatric patients.1
Distribution
Extent
Not known whether deferiprone is distributed into milk.1
Plasma Protein Binding
<10%.1
Elimination
Metabolism
Extensively metabolized, primarily by UGT1A6.1 Major metabolite, the 3-O-glucuronide, lacks iron-binding capability.1
Elimination Route
Excreted in urine (75–90% within 24 hours following oral administration) mainly as metabolite.1
Half-life
1.9 hours.1
Special Populations
No data currently available in children, geriatric patients, or patients with renal or hepatic impairment.1
Stability
Storage
Oral
Tablets
20–25°C (may be exposed to 15–30°C).1
Actions
Chelates iron by binding ferric ions and forming a stable complex.1

Has a high binding affinity for iron in a 3:1 ratio (3 deferiprone molecules binding 1 iron atom)1 16 and a lower binding affinity for other metals, including copper, aluminum, and zinc.1
Advice to Patients
Importance of providing patient a copy of manufacturer's patient information (medication guide).2

Risk of blood disorders, which can result in potentially life-threatening infections.1 2 Importance of immediately discontinuing the drug and informing clinicians if symptoms of infection (e.g., fever, sore throat, mouth sores, flu-like symptoms) occur.1 2 Importance of regular monitoring of blood cell counts.1 2

Importance of taking deferiprone in 3 divided doses (morning, midday, and evening).1 Importance of taking a missed dose as soon as it is remembered unless it is almost time for the next dose; do not take a double dose to make up for a missed dose.1 Contact clinicians if a higher dosage than prescribed is taken.1

Importance of allowing ≥4 hours between taking deferiprone and taking any antacids or mineral supplements that contain iron, aluminum, or zinc.2

Risk of nausea, which may be decreased by taking deferiprone with food.1

Possibility of reddish/brown discoloration of the urine, which is not harmful.1

Importance of seeking immediate medical attention in case of palpitations, dizziness, lightheadedness, syncope, or seizures.1

Importance of women informing clinicians if they are or plan to become pregnant or plan to breast-feed.1 Advise women not to become pregnant or breast-feed while receiving deferiprone.1

Importance of informing clinicians of existing or contemplated concomitant therapy, including prescription and OTC drugs and herbal or dietary supplements, as well as any concomitant illnesses.1

Importance of informing patients of other important precautionary information. (See Cautions.)
Preparations
Excipients in commercially available drug preparations may have clinically important effects in some individuals; consult specific product labeling for details.
Please refer to the ASHP Drug Shortages Resource Center for information on shortages of one or more of these preparations.
Distribution of deferiprone is restricted.22 (See Restricted Distribution Program under Dosage and Administration.)
Deferiprone

| Routes | Dosage Forms | Strengths | Brand Names | Manufacturer |
| --- | --- | --- | --- | --- |
| Oral | Tablets, film-coated | 500 mg | Ferriprox (scored) | ApoPharma |
AHFS DI Essentials. © Copyright 2018, Selected Revisions February 15, 2013. American Society of Health-System Pharmacists, Inc., 4500 East-West Highway, Suite 900, Bethesda, Maryland 20814.
† Use is not currently included in the labeling approved by the US Food and Drug Administration.
References
1. ApoPharma USA, Inc. Ferriprox (deferiprone) tablets prescribing information. Rockville, MD; 2012 Apr. Available at FDA web site.
2. ApoPharma USA, Inc. Ferriprox (deferiprone) tablets medication guide. Rockville, MD; 2012 Apr. Available at FDA web site.
3. Food and Drug Administration. Orphan designations pursuant to Section 526 of the Federal Food and Cosmetic Act as amended by the Orphan Drug Act (P.L. 97 414). Rockville, MD. From FDA web site. Accessed 2012 Apr 14.
4. Pennell DJ, Berdoukas V, Karagiorga M et al. Randomized controlled trial of deferiprone or deferoxamine in beta-thalassemia major patients with asymptomatic myocardial siderosis. Blood. 2006; 107:3738-44. [PubMed 16352815]
5. Maggio A, D'Amico G, Morabito A et al. Deferiprone versus deferoxamine in patients with thalassemia major: a randomized clinical trial. Blood Cells Mol Dis. 2002 Mar-Apr; 28:196-208.
6. Pantalone GR, Maggio A, Vitrano A et al. Sequential alternating deferiprone and deferoxamine treatment compared to deferiprone monotherapy: main findings and clinical follow-up of a large multicenter randomized clinical trial in -thalassemia major patients. Hemoglobin. 2011; 35:206-16. [PubMed 21599433]
7. Maggio A, Vitrano A, Capra M et al. Long-term sequential deferiprone-deferoxamine versus deferiprone alone for thalassaemia major patients: a randomized clinical trial. Br J Haematol. 2009; 145:245-54. [PubMed 19236376]
8. Galanello R, Kattamis A, Piga A et al. A prospective randomized controlled trial on the safety and efficacy of alternating deferoxamine and deferiprone in the treatment of iron overload in patients with thalassemia. Haematologica. 2006; 91:1241-3. [PubMed 16956824]
9. Tanner MA, Galanello R, Dessi C et al. A randomized, placebo-controlled, double-blind trial of the effect of combined therapy with deferoxamine and deferiprone on myocardial iron in thalassemia major using cardiovascular magnetic resonance. Circulation. 2007; 115:1876-84. [PubMed 17372174]
10. Addis A, Loebstein R, Koren G et al. Meta-analytic review of the clinical effectiveness of oral deferiprone (L1). Eur J Clin Pharmacol. 1999; 55:1-6. [PubMed 10206077]
11. Caro J, Huybrechts KF, Green TC. Estimates of the effect on hepatic iron of oral deferiprone compared with subcutaneous desferrioxamine for treatment of iron overload in thalassemia major: a systematic review. BMC Blood Disord. 2002; 2:4. [PubMed 12441006]
12. Mamtani M, Kulkarni H. Influence of iron chelators on myocardial iron and cardiac function in transfusion-dependent thalassaemia: a systematic review and meta-analysis. Br J Haematol. 2008; 141:882-90. [PubMed 18355381]
13. Roberts DJ, Brunskill SJ, Doree C et al. Oral deferiprone for iron chelation in people with thalassaemia. Cochrane Database Syst Rev. 2007; :CD004839.
14. Neufeld EJ. Update on iron chelators in thalassemia. Hematology Am Soc Hematol Educ Program. 2010; 2010:451-5. [PubMed 21239834]
15. Peng CT, Tsai CH, Wu KH. Effects of chelation therapy on cardiac function improvement in thalassemia patients: literature review and the Taiwanese experience. Hemoglobin. 2008; 32:49-62. [PubMed 18274983]
16. Porter JB, Shah FT. Iron overload in thalassemia and related conditions: therapeutic goals and assessment of response to chelation therapies. Hematol Oncol Clin North Am. 2010; 24:1109-30. [PubMed 21075283]
17. Pontikoglou C, Papadaki HA. Idiosyncratic drug-induced agranulocytosis: the paradigm of deferiprone. Hemoglobin. 2010; 34:291-304. [PubMed 20524819]
18. Olivieri NF, Brittenham GM, Matsui D et al. Iron-chelation therapy with oral deferipronein patients with thalassemia major. N Engl J Med. 1995; 332:918-22. [PubMed 7877649]
19. Maggio A, Vitrano A, Capra M et al. Improving survival with deferiprone treatment in patients with thalassemia major: a prospective multicenter randomised clinical trial under the auspices of the Italian Society for Thalassemia and Hemoglobinopathies. Blood Cells Mol Dis. 2009 May-Jun; 42:247-51.
20. Tanner MA, Galanello R, Dessi C et al. Combined chelation therapy in thalassemia major for the treatment of severe myocardial siderosis with left ventricular dysfunction. J Cardiovasc Magn Reson. 2008; 10:12. [PubMed 18298856]
21. Farmaki K, Tzoumari I, Pappa C et al. Normalisation of total body iron load with very intensive combined chelation reverses cardiac and endocrine complications of thalassaemia major. Br J Haematol. 2010; 148:466-75. [PubMed 19912219]
22. Ferriprox Total Care Program, Chesterfield, MO: Personal communication.
23. Olivieri NF, Brittenham GM, McLaren CE et al. Long-term safety and effectiveness of iron-chelation therapy with deferiprone for thalassemia major. N Engl J Med. 1998; 339:417-23. [PubMed 9700174]
24. Wanless IR, Sweeney G, Dhillon AP et al. Lack of progressive hepatic fibrosis during long-term therapy with deferiprone in subjects with transfusion-dependent beta-thalassemia. Blood. 2002; 100:1566-9. [PubMed 12176871]
25. Maggio A, Filosa A, Vitrano A et al. Iron chelation therapy in thalassemia major: a systematic review with meta-analyses of 1520 patients included on randomized clinical trials. Blood Cells Mol Dis. 2011; 47:166-75. [PubMed 21843958]
26. Angelucci E, Barosi G, Camaschella C et al. Italian Society of Hematology practice guidelines for the management of iron overload in thalassemia major and related disorders. Haematologica. 2008; 93:741-52. [PubMed 18413891]
More about Ferriprox (deferiprone)
Consumer resources
Professional resources
Related treatment guides