Bezlotoxumab
Class: Antitoxins and Immune Globulins
Brands: Zinplava
Introduction
Bezlotoxumab is a human monoclonal antibody that binds to Clostridium difficile toxin B.1
Uses for Bezlotoxumab
Bezlotoxumab has the following uses:
Bezlotoxumab is indicated to reduce recurrence of Clostridium difficile infection (CDI) in patients 18 years of age or older who are receiving antibacterial drug treatment of CDI and are at a high risk for CDI recurrence.1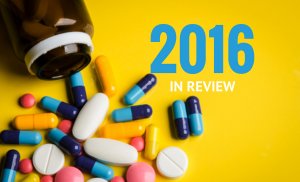 Bezlotoxumab has the following limitation of use:
Bezlotoxumab is not indicated for the treatment of CDI.1 Bezlotoxumab is not an antibacterial drug.1
Bezlotoxumab should only be used in conjunction with antibacterial drug treatment of CDI.1
Bezlotoxumab Dosage and Administration
General
Bezlotoxumab is available in the following dosage form(s) and strength(s):
Injection: 1,000 mg/40 mL (25 mg/mL) solution in a single-dose vial.1
Dosage
It is essential that the manufacturer's labeling be consulted for more detailed information on dosage and administration of this drug. Dosage summary:
Administer bezlotoxumab during antibacterial drug treatment for CDI.1

The recommended dose is a single dose of 10 mg/kg administered as an intravenous infusion over 60 minutes.1

Dilute prior to intravenous infusion. Administer via a low-protein binding 0.2 micron to 5 micron in-line or add-on filter. See Full Prescribing Information for dilution and administration instructions.1
Cautions for Bezlotoxumab
Contraindications
None.1
Warnings/Precautions
Heart Failure
Heart failure was reported more commonly in the two Phase 3 clinical trials in bezlotoxumab-treated patients compared to placebo-treated patients. These adverse reactions occurred primarily in patients with underlying congestive heart failure (CHF). In patients with a history of CHF, 12.7% (15/118) of bezlotoxumab-treated patients and 4.8% (5/104) of placebo-treated patients had the serious adverse reaction of heart failure during the 12-week study period. Additionally, in patients with a history of CHF, there were more deaths in bezlotoxumab-treated patients, 19.5% (23/118) than in placebo-treated patients, 12.5% (13/104) during the 12-week study period. The causes of death varied and included cardiac failure, infections, and respiratory failure.1
In patients with a history of CHF, bezlotoxumab should be reserved for use when the benefit outweighs the risk.1
Specific Populations
Pregnancy
Adequate and well controlled studies with bezlotoxumab have not been conducted in pregnant women. No animal reproductive and developmental studies have been conducted with bezlotoxumab.1
The background risk of major birth defects and miscarriage for the indicated population is unknown; however, the background risk in the U.S. general population of major birth defects is 2-4% and of miscarriage is 15-20% of clinically recognized pregnancies.1
Lactation
There is no information regarding the presence of bezlotoxumab in human milk, the effects on the breast-fed infant, or the effects on milk production.1
The developmental and health benefits of breastfeeding should be considered along with the mother's clinical need for bezlotoxumab and any potential adverse effects on the breastfed child from bezlotoxumab or from the underlying maternal condition.1
Pediatric Use
Safety and efficacy of bezlotoxumab in patients below 18 years of age have not been established.1
Geriatric Use
Of the 786 patients treated with bezlotoxumab, 50% were 65 years of age and over, and 27% were 75 years of age and over. No overall differences in safety and efficacy were observed between these subjects and younger subjects. No dose adjustment is necessary for patients ≥65 years of age.1
Common Adverse Effects
Most common adverse reactions (reported in ≥4% of patients) included nausea, pyrexia, and headache.1
Drug Interactions
Specific Drugs
It is essential that the manufacturer's labeling be consulted for more detailed information on interactions with this drug, including possible dosage adjustments. Interaction highlights:
Since bezlotoxumab is eliminated by catabolism, no metabolic drug-drug interactions are expected.1
Actions and Spectrum
Mechanism of Action
Bezlotoxumab is a human monoclonal antibody that binds to C. difficile toxin B and neutralizes its effects.1
Microbiology
Mechanism of Action: Bezlotoxumab binds C. difficile toxin B with an equilibrium dissociation constant (Kd) of <1×10-9M. Bezlotoxumab inhibits the binding of toxin B and prevents its effects on mammalian cells. Bezlotoxumab does not bind to C. difficile toxin A.1
Activity In Vitro: Bezlotoxumab binds to an epitope on toxin B that is conserved across reported strains of C. difficile, although amino acid sequence variation within the epitope does occur. In vitro studies in cell-based assays using Vero cells or Caco-2 cells suggest that bezlotoxumab neutralizes the toxic effects of toxin B.1
Advice to Patients
Advise the patient to read the FDA-approved patient labeling (Patient Information).1
Concurrent Antibacterial Therapy
Inform patients that bezlotoxumab does not take the place of their antibacterial treatment for their CDI infection. They must continue their antibacterial treatment as directed.1
Additional Information
AHFS First Release. For additional information until a more detailed monograph is developed and published, the manufacturer's labeling should be consulted. It is essential that the manufacturer's labeling be consulted for more detailed information on usual uses, dosage and administration, cautions, precautions, contraindications, potential drug interactions, laboratory test interferences, and acute toxicity.
Preparations
Excipients in commercially available drug preparations may have clinically important effects in some individuals; consult specific product labeling for details.
Please refer to the ASHP Drug Shortages Resource Center for information on shortages of one or more of these preparations.
Bezlotoxumab

| Routes | Dosage Forms | Strengths | Brand Names | Manufacturer |
| --- | --- | --- | --- | --- |
| Parenteral | Injection, Solution | 25 mg /1 mL | Zinplava | Merck Sharp & Dohme Corp. |
AHFS Drug Information. © Copyright 2017, Selected Revisions October 26, 2016. American Society of Health-System Pharmacists, Inc., 4500 East-West Highway, Suite 900, Bethesda, Maryland 20814.
References
1. Merck Sharp & Dohme Corp.. ZINPLAVA (bezlotoxumab) INTRAVENOUS prescribing information. 2016 Oct.
More about bezlotoxumab
Consumer resources
Professional resources
Other brands: Zinplava
Related treatment guides