Join the 'Tenex' group to help and get support from people like you.
Tenex News
Posted 14 Aug 2015 by Drugs.com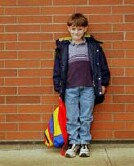 FRIDAY, Aug. 14, 2015 – The number of American children with attention-deficit/hyperactivity disorder (ADHD) is rising, U.S. government experts say. And it's important for the disorder to be recognized and treated. Untreated ADHD can cause serious problems for children, such as falling behind in school, difficulty making and keeping friends, and having conflicts with parents, according to the ...
Posted 16 Sep 2011 by Drugs.com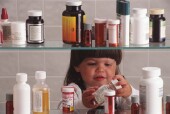 FRIDAY, Sept. 16 – Despite ongoing prevention efforts, a growing number of young children are being accidentally poisoned with medications, according to new research. The study, which was based on data reported to the American Association of Poison Control Centers between 2001 and 2008, found that medication poisoning among children aged 5 and under increased by 22 percent, although the number ...
Further Information
Related Condition Support Groups
High Blood Pressure, Hypertension
Tenex Patient Information at Drugs.com