Join the 'Amitiza' group to help and get support from people like you.
Amitiza News
Posted 8 Aug 2014 by Drugs.com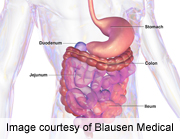 FRIDAY, Aug. 8, 2014 – Newly released guidelines for the treatment of irritable bowel syndrome and a type of constipation known as chronic idiopathic constipation reveal a number of proven treatments for these two common conditions. "There's a greater variety of approaches which reflect a greater understanding of the disorders," said guidelines co-author Dr. Eamonn Quigley, chief of the division...
Posted 23 Apr 2013 by Drugs.com
BETHESDA, Md. & DEERFIELD, Ill.--(BUSINESS WIRE)--Apr. 23, 2013-- Sucampo Pharmaceuticals, Inc. and Takeda Pharmaceuticals U.S.A., Inc. announced today that the United States (U.S.) Food and Drug Administration (FDA) has approved Sucampo's supplemental new drug application (sNDA) for Amitiza (lubiprostone) (24 mcg twice daily) as the first and only oral medication for the treatment of o...
Further Information
Related Condition Support Groups
Constipation - Chronic, Irritable Bowel Syndrome, Constipation
Amitiza Patient Information at Drugs.com