Pronunciation
(THYE a min)
Index Terms
Aneurine Hydrochloride
Thiamin
Thiamine HCl
Thiamine Hydrochloride
Thiaminium Chloride Hydrochloride
Vitamin B1
Dosage Forms
Excipient information presented when available (limited, particularly for generics); consult specific product labeling.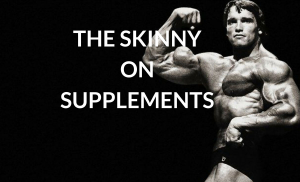 Capsule, Oral, as hydrochloride:
Generic: 50 mg
Solution, Injection, as hydrochloride:
Generic: 100 mg/mL (2 mL)
Tablet, Oral, as hydrochloride:
Generic: 50 mg, 100 mg, 250 mg
Tablet, Oral, as hydrochloride [preservative free]:
Generic: 100 mg
Pharmacologic Category
Pharmacology
An essential coenzyme in carbohydrate metabolism by combining with adenosine triphosphate to form thiamine pyrophosphate
Absorption
Oral: Adequate; IM: Rapid and complete
Distribution
Highest concentrations found in brain, heart, kidney, liver
Metabolism
In the liver
Excretion
Urine (as unchanged drug and as pyrimidine after body storage sites become saturated)
Use: Labeled Indications
Treatment of thiamine deficiency including beriberi, Wernicke's encephalopathy, Korsakoff's syndrome, neuritis associated with pregnancy, or in alcoholic patients; dietary supplement
Contraindications
Hypersensitivity to thiamine or any component of the formulation
Dosing: Adult
Recommended daily intake:
≥19 years: Females: 1.1 mg; Males: 1.2 mg
Pregnancy, lactation: 1.4 mg
Parenteral nutrition supplementation: 6 mg/day; may be increased to 25-50 mg/day with history of alcohol abuse
Thiamine deficiency (beriberi): 5-30 mg/dose IM or IV 3 times/day (if critically ill); then orally 5-30 mg/day in single or divided doses 3 times/day for 1 month
Alcohol withdrawal syndrome: 100 mg/day IM or IV for several days, followed by 50-100 mg/day orally
Wernicke's encephalopathy: Treatment (manufacturer labeling): Initial: 100 mg IV, then 50-100 mg/day IM or IV until consuming a regular, balanced diet. However, larger doses may be required based on failure of lower doses to produce clinical improvement in some patients.
Alternate dosage: The Royal College of Physicians (U.K.) has recommended the use of higher doses of thiamine (in combination with other B vitamins, ascorbic acid, potassium, phosphate, and magnesium) for the management of Wernicke's encephalopathy (Thomson, 2002):
Prophylaxis: 250 mg IV once daily for 3-5 days
Treatment: Initial: 500 mg IV 3 times/day for 3 days. If response to thiamine after 3 days, continue with 250 mg IM or IV once daily for an additional 5 days or until clinical improvement.
Dosing: Geriatric
Refer to adult dosing.
Dosing: Pediatric
Adequate Intake:
0-6 months: 0.2 mg/day
7-12 months: 0.3 mg/day
Recommended daily intake:
1-3 years: 0.5 mg
4-8 years: 0.6 mg
9-13 years: 0.9 mg
14-18 years: Females: 1 mg; Males: 1.2 mg
≥19 years: Refer to adult dosing.
Parenteral nutrition supplementation: Infants: 1.2 mg/day
Thiamine deficiency (beriberi): Children: 10-25 mg/dose IM or IV daily (if critically ill), or 10-50 mg/dose orally every day for 2 weeks, then 5-10 mg/dose orally daily for 1 month
Dosing: Renal Impairment
No dosage adjustment provided in manufacturer's labeling.
Dosing: Hepatic Impairment
No dosage adjustment provided in manufacturer's labeling.
Extemporaneously Prepared
A 100 mg/mL oral suspension may be made with commercially available thiamine powder. Add 10 g of powder to a mortar. Add small portions of a 1:1 mixture of Ora-Sweet® and Ora-Plus® and mix to a uniform paste; mix while adding the vehicle in equal proportions to almost 100 mL; transfer to a calibrated bottle, rinse mortar with vehicle, and add sufficient quantity of vehicle to make 100 mL. Label "shake well". Stable 91 days under refrigeration or at room temperature.
Ensom MH and Decarie D, "Stability of Thiamine in Extemporaneously Compounded Suspensions,"
Can J Hosp Pharm
, 2005, 58(1):26-30.
Administration
Parenteral form may be administered by IM or IV injection. Various rates of administration have been reported (eg, 100 mg over 5 minutes). An extended infusion time is preferred for doses ≥100 mg. Local injection reactions may be minimized by slow administration (~30 minutes) into larger, more proximal veins. Thiamine should be administered prior to parenteral glucose solutions to prevent precipitation of acute symptoms of thiamine deficiency in the poorly nourished.
Dietary Considerations
Dietary sources include legumes, pork, beef, whole grains, yeast, and fresh vegetables. A deficiency state can occur in as little as 3 weeks following total dietary absence.
Compatibility
See Trissel's IV Compatibility Database
Storage
Injection: Store at 15°C to 30°C (59°F to 86°F). Protect from light.
Drug Interactions
There are no known significant interactions.
Test Interactions
False-positive for uric acid using the phosphotungstate method and for urobilinogen using the Ehrlich's reagent; large doses may interfere with the spectrophotometric determination of serum theophylline concentration
Adverse Reactions
Adverse reactions reported with injection. Frequency not defined.
Central nervous system: Flushing sensation, restlessness
Dermatologic: Diaphoresis, pruritus, skin sclerosis (at the injection site following IM administration), urticaria
Gastrointestinal: Nausea
Hematologic & oncologic: Hemorrhage (into the gastrointestinal tract)
Hypersensitivity: Anaphylaxis (following IV administration), angioedema, hypersensitivity reaction (following IV administration)
Local: Tenderness at injection site (following IM administration)
Neuromuscular & skeletal: Weakness
Respiratory: Cyanosis, pharyngeal edema, pulmonary edema
Warnings/Precautions
Concerns related to adverse effects:
• Hypersensitivity reactions: Have been reported following repeated parenteral doses; consider skin test in individuals with history of allergic reactions.
Concurrent drug therapy issues:
• Dextrose: Administration of dextrose may precipitate acute symptoms of thiamine deficiency; use caution when thiamine status is marginal or suspect.
Dosage form specific issues:
• Aluminum: The parenteral product may contain aluminum; toxic aluminum concentrations may be seen with high doses, prolonged use, or renal dysfunction. Premature neonates are at higher risk due to immature renal function and aluminum intake from other parenteral sources. Parenteral aluminum exposure of >4 to 5 mcg/kg/day is associated with CNS and bone toxicity; tissue loading may occur at lower doses (Federal Register, 2002). See manufacturer's labeling.
Other warnings/precautions:
• Parenteral administration: Use with caution with parenteral route (especially IV) of administration.
• Vitamin deficiency: Single vitamin deficiency is rare; evaluate for other deficiencies.
Pregnancy Risk Factor
A
Pregnancy Considerations
Water soluble vitamins cross the placenta. Thiamine requirements may be increased during pregnancy (IOM, 1998). Severe nausea and vomiting (hyperemesis gravidarum) may lead to thiamine deficiency manifested as Wernicke's encephalopathy (Chiossi, 2006).
Patient Education
• Discuss specific use of drug and side effects with patient as it relates to treatment. (HCAHPS: During this hospital stay, were you given any medicine that you had not taken before? Before giving you any new medicine, how often did hospital staff tell you what the medicine was for? How often did hospital staff describe possible side effects in a way you could understand?)
• Patient may experience nausea, sensation of warmth, agitation, sweating a lot, weakness, or injection site irritation. Have patient report immediately to prescriber skin discoloration, black, tarry, or bloody stools, vomiting blood, severe abdominal pain, or shortness of breath (HCAHPS).
• Educate patient about signs of a significant reaction (eg, wheezing; chest tightness; fever; itching; bad cough; blue skin color; seizures; or swelling of face, lips, tongue, or throat). Note: This is not a comprehensive list of all side effects. Patient should consult prescriber for additional questions.
Intended Use and Disclaimer: Should not be printed and given to patients. This information is intended to serve as a concise initial reference for health care professionals to use when discussing medications with a patient. You must ultimately rely on your own discretion, experience, and judgment in diagnosing, treating, and advising patients.
More about thiamine
Consumer resources
Professional resources
Related treatment guides