Strontium-89
Pronunciation
(STRON shee um atey nine)
Index Terms
SR-89
Sr89
Strontium Chloride SR 89
Strontium-89 Chloride
Dosage Forms
Excipient information presented when available (limited, particularly for generics); consult specific product labeling.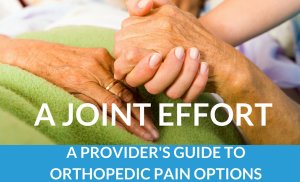 Solution, Intravenous, as chloride [preservative free]:
Metastron: 1 mCi/mL (4 mL) [pyrogen free]
Brand Names: U.S.
Pharmacologic Category
Pharmacology
Selectively (locally) irradiates primary and metastatic bone lesions to reduce pain.
Distribution
Retained in bone mineral (preferentially to metastatic bone lesions)
Excretion
In patients with bone metastases: Urine (67%); feces (33%)
Onset of Action
Pain relief: 7-20 days
Use: Labeled Indications
Relief of bone pain in patients with skeletal metastases
Contraindications
There are no contraindications listed within the manufacturer's labeling.
Dosing: Adult
Note: Measure dose by a suitable radioactivity calibration system immediately prior to administration.
Bone pain due to skeletal metastases: IV: 148 megabecquerel (4 millicurie) or 1.5-2.2 megabecquerel (40-60 microcurie)/kg; repeat doses are generally not recommended at intervals <90 days
Dosing: Geriatric
Refer to adult dosing.
Dosing: Renal Impairment
No dosage adjustment provided in manufacturer's labeling. However, consider benefit versus risk due to extensive renal excretion.
Dosing: Hepatic Impairment
No dosage adjustment provided in manufacturer's labeling.
Administration
Administer intravenously slowly over 1-2 minutes. Radiopharmaceutical; use appropriate precautions for handling and disposal.
Storage
Store vial and its contents inside its transportation container at room temperature of 15°C to 25°C (59°F to 77°F).
Drug Interactions
There are no known significant interactions.
Adverse Reactions
Frequency not defined.
Cardiovascular: Flushing (after rapid injection)
Hematologic & oncologic: Leukopenia, thrombocytopenia (nadir: 12 to 16 weeks; recovery: 6 months)
Neuromuscular & skeletal: Ostealgia (transient increase; duration: 36 to 72 hours)
<1% (Limited to important or life-threatening): Hot flash, septicemia
Warnings/Precautions
Concerns related to adverse effects:
• Bone marrow suppression: Marrow toxicity (thrombocytopenia and leukopenia) is likely to occur. Use is not recommended in patients with seriously compromised bone marrow function from prior therapies or from disease infiltration (unless potential benefit outweighs risks). Monitor CBC weekly. Use with caution in patients whose platelet counts fall <60,000/mm3 or whose white blood cell counts fall <2400/mm3. Carefully evaluate bone marrow status and toxicity of initial treatment if considering repeat administration.
• Bone pain: A small number of patients have experienced a transient increase in bone pain at 36-72 hours postdose; this reaction is generally mild and self-limiting.
• Flushing: Patients may experience a flushing sensation following rapid (<30 seconds) injection.
Disease-related concerns:
• Incontinence: Incontinent patients may require urinary catheterization (to minimize radioactive contamination).
• Renal impairment: Primarily eliminated renally; possible risk versus benefit should be evaluated.
Special handling:
• Radiopharmaceutical: Use appropriate precautions for handling, disposal, and minimizing exposure to patients and healthcare personnel. Use only under supervision of individuals with experience/training in the handling of radioactive materials approved by the applicable regulatory authority. Body fluids may remain radioactive up to 1 week after injection.
Other warnings/precautions:
• Appropriate use: Not indicated for use in patients with cancer not involving bone or in patients with a short life expectancy (due to delayed onset of pain relief).
Monitoring Parameters
CBC with differential (every other week)
Pregnancy Risk Factor
D
Pregnancy Considerations
May cause fetal harm if administered during pregnancy. Women of childbearing potential should avoid becoming pregnant.
Patient Education
• Discuss specific use of drug and side effects with patient as it relates to treatment. (HCAHPS: During this hospital stay, were you given any medicine that you had not taken before? Before giving you any new medicine, how often did hospital staff tell you what the medicine was for? How often did hospital staff describe possible side effects in a way you could understand?)
• Patient may experience flushing or bone pain. Have patient report immediately to prescriber signs of infection, signs of bleeding (vomiting blood or vomit that looks like coffee grounds, coughing up blood, blood in the urine, black, red, or tarry stools, bleeding from the gums, abnormal vaginal bleeding, bruises without a reason or that get bigger, or any bleeding that is very bad or that will not stop), or severe loss of strength and energy (HCAHPS).
• Educate patient about signs of a significant reaction (eg, wheezing; chest tightness; fever; itching; bad cough; blue skin color; seizures; or swelling of face, lips, tongue, or throat). Note: This is not a comprehensive list of all side effects. Patient should consult prescriber for additional questions.
Intended Use and Disclaimer: Should not be printed and given to patients. This information is intended to serve as a concise initial reference for health care professionals to use when discussing medications with a patient. You must ultimately rely on your own discretion, experience, and judgment in diagnosing, treating, and advising patients.
More about strontium-89 chloride
Consumer resources
Professional resources
Other brands: Metastron