Palivizumab
Pronunciation
(pah li VIZ u mab)
Dosage Forms
Excipient information presented when available (limited, particularly for generics); consult specific product labeling.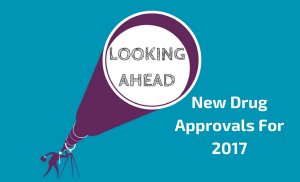 Solution, Intramuscular [preservative free]:
Synagis: 50 mg/0.5 mL (0.5 mL); 100 mg/mL (1 mL) [contains glycine, histidine]
Brand Names: U.S.
Pharmacologic Category
Pharmacology
Exhibits neutralizing and fusion-inhibitory activity against RSV; these activities inhibit RSV replication in laboratory and clinical studies
Time to Peak
Time to achieve adequate serum antibody titers: 48 hours
Half-Life Elimination
Infants and Children <24 months: 20 days
Use: Labeled Indications
Respiratory syncytial virus prophylaxis: Prevention of serious lower respiratory tract disease caused by respiratory syncytial virus (RSV) in pediatric patients at high risk of RSV disease. Safety and efficacy were established in infants with bronchopulmonary dysplasia (BPD), infants with a history of premature birth (≤35 weeks gestational age), and children with hemodynamically significant congenital heart disease (CHD).
The American Academy of Pediatrics (AAP, 2014) recommends RSV prophylaxis with palivizumab during RSV season for:
Infants born at ≤28 weeks 6 days gestational age and <12 months at the start of RSV season
Infants <12 months of age with chronic lung disease (CLD) of prematurity
Infants ≤12 months of age with hemodynamically significant congenital heart disease (CHD)
Infants and children <24 months of age with CLD of prematurity necessitating medical therapy (eg, supplemental oxygen, bronchodilator, diuretic, or chronic steroid therapy) within 6 months prior to the beginning of RSV season
AAP also suggests that palivizumab prophylaxis may be considered in the following circumstances:
Infants <12 months of age with congenital airway abnormality or neuromuscular disorder that decreases the ability to manage airway secretions
Infants <12 months of age with cystic fibrosis with clinical evidence of CLD and/or nutritional compromise
Children <24 months with cystic fibrosis with severe lung disease (previous hospitalization for pulmonary exacerbation in the first year of life or abnormalities on chest radiography or chest computed tomography that persist when stable) or weight for length less than the 10th percentile
Infants and children <24 months who are profoundly immunocompromised
Infants and children <24 months undergoing cardiac transplantation during RSV season
Limitations of use: Safety and efficacy have not been established for treatment of RSV disease.
Contraindications
Significant prior hypersensitivity reaction to palivizumab or any component of the formulation
Dosing: Pediatric
Prevention of RSV: IM: Infants and Children <2 years: 15 mg/kg of body weight, monthly throughout RSV season (first dose administered prior to commencement of RSV season). Note: The American Academy of Pediatrics (AAP) recommends a maximum of 5 doses per season; if hospitalization occurs for breakthrough RSV infection, monthly prophylaxis should be discontinued for the remainder of that season (AAP, 2014).
Cardiopulmonary bypass patients: IM: Administer an additional dose as soon as possible after cardiopulmonary bypass procedure or at the conclusion of extracorporeal membrane oxygenation, even if <1 month from previous dose (AAP, 2014).
Dosing: Renal Impairment
There are no dosage adjustments provided in the manufacturer's labeling.
Dosing: Hepatic Impairment
There are no dosage adjustments provided in the manufacturer's labeling.
Reconstitution
Do not shake, vigorously agitate, or dilute the solution. Administer immediately after withdrawal from the vial; discard unused portion.
Administration
IM injection should (preferably) be in the anterolateral aspect of the thigh; gluteal muscle should not be used routinely because of risk of damage to the sciatic nerve. Injection volumes over 1 mL should be administered as divided doses.
Storage
Store between 2°C and 8°C (36°F and 46°F) in original container; do not freeze. Extended storage information may be available; contact product manufacturer to obtain current recommendations.
Drug Interactions
Belimumab: Monoclonal Antibodies may enhance the adverse/toxic effect of Belimumab. Avoid combination
Test Interactions
May interfere (false negatives) with immunological-based RSV diagnostic tests (antigen detection) and viral culture assays; rely on reverse-transcriptase-polymerase chain reaction-based assays and clinical findings.
Adverse Reactions
>10%:
Dermatologic: Skin rash (12%)
Miscellaneous: Fever (27%)
1% to 10%: Immunologic: Antibody development (1% to 2%)
<1% (Limited to important or life-threatening): Anaphylaxis (very rare; includes angioedema, dyspnea, hypotonia, pruritus, respiratory failure, unresponsiveness, urticaria), hypersensitivity reaction, injection site reaction, thrombocytopenia
Warnings/Precautions
Concerns related to adverse effects:
• Anaphylactoid/hypersensitivity reactions: Very rare cases of anaphylaxis, some fatal, have been observed; rare cases of severe acute hypersensitivity reactions have also been reported. Use with caution after mild hypersensitivity reaction; permanently discontinue for severe hypersensitivity reaction.
Disease-related concerns:
• Bleeding disorders: Use with caution in patients with a history of bleeding disorders (including thrombocytopenia); bleeding/hematoma may occur from IM administration.
• Respiratory syncytial virus (RSV): Safety and efficacy have not been demonstrated in the treatment of established RSV disease.
Other warnings/precautions:
• Appropriate use: Palivizumab is not recommended for the prevention of health care-associated RSV disease (AAP, 2014). Safety and efficacy have not been established for treatment of RSV disease.
Monitoring Parameters
Monitor for anaphylaxis or acute hypersensitivity reactions
Pregnancy Risk Factor
C
Pregnancy Considerations
Not for adult use; reproduction studies have not been conducted
Patient Education
• Discuss specific use of drug and side effects with caregiver as it relates to treatment. (HCAHPS: During this hospital stay, were you given any medicine that you had not taken before? Before giving you any new medicine, how often did hospital staff tell you what the medicine was for? How often did hospital staff describe possible side effects in a way you could understand?)
• Have caregiver report immediately to prescriber shortness of breath, difficulty breathing, slow breathing, shallow breathing, skin discoloration, muscle weakness, severe dizziness, passing out, bruising, bleeding, or application site irritation (HCAHPS).
• Educate caregiver about signs of a significant reaction (eg, wheezing; chest tightness; fever; itching; bad cough; blue skin color; seizures; or swelling of face, lips, tongue, or throat). Note: This is not a comprehensive list of all side effects. Caregiver should consult prescriber for additional questions.
Intended Use and Disclaimer: Should not be printed and given to patients. This information is intended to serve as a concise initial reference for health care professionals to use when discussing medications with a patient. You must ultimately rely on your own discretion, experience, and judgment in diagnosing, treating, and advising patients.
More about palivizumab
Consumer resources
Professional resources
Other brands: Synagis
Related treatment guides