Pronunciation
(jen ta MYE sin)
Dosage Forms
Excipient information presented when available (limited, particularly for generics); consult specific product labeling.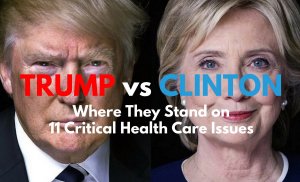 Cream, External:
Generic: 0.1% (15 g, 30 g)
Ointment, External:
Generic: 0.1% (15 g, 30 g)
Pharmacologic Category
Antibiotic, Aminoglycoside
Antibiotic, Topical
Pharmacology
Interferes with bacterial protein synthesis by binding to 30S and 50S ribosomal subunits resulting in a defective bacterial cell membrane
Absorption
Systemic absorption is reported following topical application to burn patients (Sawchuk 1980).
Use: Labeled Indications
Used topically to treat superficial infections of the skin
Contraindications
Hypersensitivity to gentamicin or other aminoglycosides
Dosing: Adult
Dermatologic infections: Topical: Apply 3-4 times/day to affected area
Dosing: Geriatric
Refer to adult dosing.
Dosing: Pediatric
Dermatologic infections: Refer to adult dosing.
Storage
Store at controlled room temperature of 20°C to 25°C (68°F to 77°F).
Drug Interactions
There are no known significant interactions.
Test Interactions
Some penicillin derivatives may accelerate the degradation of aminoglycosides in vitro, leading to a potential underestimation of aminoglycoside serum concentration.
Adverse Reactions
Frequency not defined.
Dermatologic: Erythema, pruritus
Warnings/Precautions
Concerns related to adverse effects:
• Superinfection: Prolonged use may result in fungal or bacterial superinfection; discontinue if superinfection is noted.
• Sensitization: Topical use has been associated with local sensitization (redness, irritation); discontinue if sensitization is noted.
Other warnings/precautions:
• Long-term use: Not intended for long-term therapy.
Patient Education
• Discuss specific use of drug and side effects with patient as it relates to treatment. (HCAHPS: During this hospital stay, were you given any medicine that you had not taken before? Before giving you any new medicine, how often did hospital staff tell you what the medicine was for? How often did hospital staff describe possible side effects in a way you could understand?)
• Have patient report immediately to prescriber severe skin irritation (HCAHPS).
• Educate patient about signs of a significant reaction (eg, wheezing; chest tightness; fever; itching; bad cough; blue skin color; seizures; or swelling of face, lips, tongue, or throat). Note: This is not a comprehensive list of all side effects. Patient should consult prescriber for additional questions.
Intended Use and Disclaimer: Should not be printed and given to patients. This information is intended to serve as a concise initial reference for healthcare professionals to use when discussing medications with a patient. You must ultimately rely on your own discretion, experience and judgment in diagnosing, treating and advising patients.
More about gentamicin topical
Consumer resources
Professional resources
Related treatment guides