Galsulfase
Pronunciation
(gal SUL fase)
Index Terms
Recombinant N-Acetylgalactosamine 4-Sulfatase
rhASB
Dosage Forms
Excipient information presented when available (limited, particularly for generics); consult specific product labeling.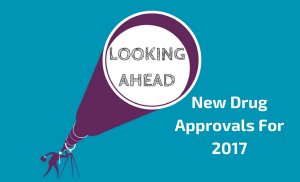 Solution, Intravenous [preservative free]:
Naglazyme: 1 mg/mL (5 mL) [contains mouse (murine) and/or hamster protein, polysorbate 80]
Brand Names: U.S.
Pharmacologic Category
Pharmacology
Galsulfase is a recombinant form of N-acetylgalactosamine 4-sulfatase, produced in Chinese hamster cells. A deficiency of this enzyme leads to accumulation of the glycosaminoglycan dermatan sulfate in various tissues, causing progressive disease which includes decreased growth, skeletal deformities, upper airway obstruction, clouding of the cornea, heart disease, and coarse facial features. Replacement of this enzyme has been shown to improve mobility and physical function (measured by walking and stair-climbing).
Distribution
Vd: Week 1: 56-323 mL/kg; Week 24: 59-2799 mL/kg
Half-Life Elimination
Week 1: Median 9 minutes (range: 6-21 minutes); Week 24: Median 26 minutes (range: 8-40 minutes)
Use: Labeled Indications
Replacement therapy in mucopolysaccharidosis VI (MPS VI; Maroteaux-Lamy Syndrome) for improvement of walking and stair-climbing capacity
Contraindications
There are no contraindications listed within the manufacturer's approved labeling
Dosing: Adult
Note: Premedicate with antihistamines with/without antipyretics 30-60 minutes prior to infusion.
MPS VI: IV: 1 mg/kg once weekly
Dosing: Pediatric
Note: Premedicate with antihistamines with/without antipyretics 30-60 minutes prior to infusion.
MPS VI: Children >5 years: IV: Refer to adult dosing.
Dosing: Renal Impairment
No dosage adjustment provided in manufacturer's labeling.
Dosing: Hepatic Impairment
No dosage adjustment provided in manufacturer's labeling.
Reconstitution
After calculating dose, round to the nearest whole vial to prepare infusion (do not use partial vials). Dilute in NS to a final volume of 250 mL (including volume of galsulfase). Slowly add galsulfase to infusion bag (compatibility in glass containers has not been studied). Gently rotate to distribute. Do not shake or agitate, do not use filter needle. In patients <20 kg or in those who are susceptible to volume overload, dose may be diluted into a 100 mL NS.
Administration
Administer using infusion pump and PVC infusion set with in-line low protein-binding 0.2 micrometer filter. Pretreatment with antihistamines with or without antipyretics is recommended 30-60 minutes prior to infusion. Infuse a 250 mL solution at 6 mL/hour for the first hour. If well-tolerated, increase to 80 mL/hour for the remaining 3 hours. Doses prepared in 100 mL should also be infused over at least 4 hours. In case of infusion-related reactions, decrease infusion rate or temporarily discontinue. Infusion time can be extended up to 20 hours if infusion reactions occur. Discontinue immediately if severe reaction occurs. Patients requiring supplemental oxygen or CPAP during sleep should have these treatments readily available in case of infusion-related or antihistamine-induced reaction.
Compatibility
See Trissel's IV Compatibility Database
Storage
Prior to use, store vials under refrigeration, 2°C to 8°C (36°F to 46°F). Do not freeze or shake. Protect from light. Following dilution in NS, use immediately. May store under refrigeration if used within 48 hours from the time of preparation to the completion of infusion. Do not store solution for infusion at room temperature. Allow vials to reach room temperature prior to dilution. Do not keep vials at room temperature >24 hours prior to dilution. Do not heat or microwave vials.
Drug Interactions
There are no known significant interactions.
Adverse Reactions
Note: Percentages reported are from a placebo-controlled study (39 patients, 19 on galsulfase); also included are adverse effects noted during other clinical studies.
Cardiovascular: Chest pain (16%), hypertension (11%)
Central nervous system: Pain (32%), chills (21%), absent reflexes (11%), malaise (11%), headache
Dermatologic: Skin rash (21%), pruritus, urticaria
Gastrointestinal: Abdominal pain (47%), gastroenteritis (11%), nausea, vomiting
Hypersensitivity: Angioedema
Neuromuscular & skeletal: Arthralgia (42%)
Ophthalmic: Conjunctivitis (21%), corneal opacity (increased, 11%)
Otic: Otalgia (42%), auditory impairment (11%)
Respiratory: Dyspnea (21%), pharyngitis (11%), nasal congestion (11%), apnea, laryngeal edema, respiratory distress
Miscellaneous: Antibody development (98%), infusion related reaction (56%), umbilical hernia (11%), fever
<1% (Limited to important or life-threatening): Anaphylaxis, bradycardia, bronchospasm, cyanosis, erythema, hypotension, hypoxia, pallor, paresthesia, renal disease (membranous), respiratory failure, shock, spinal cord compression, tachycardia, tachypnea, thrombocytopenia
Warnings/Precautions
Concerns related to adverse effects:
• Anaphylactic reactions: Severe hypersensitivity reactions, including anaphylactic reactions and anaphylactic shock have been reported during and within 24 hours after infusion; immediate treatment for hypersensitivity reactions should be available during administration. Discontinue treatment immediately if signs or symptoms occur; use caution with readministration.
• Immune-mediated reactions: Severe immune-mediated reactions (eg, membranous glomerulonephritis) have occurred; monitor patients closely and consider discontinuation of treatment if signs or symptoms occur; use caution with readministration.
• Infusion reactions: Infusion-related reactions have been reported; may be sporadic and/or severe; reactions may occur as late as week 146 of treatment. Patients should be premedicated with antihistamines and/or antipyretics prior to infusion; evaluate airway prior to therapy (due to possible effects of antihistamine use). In case of reaction, decrease the rate of infusion, temporarily discontinue the infusion, and/or administer additional antipyretics/antihistamines and possibly corticosteroids. Discontinue treatment immediately if severe reaction occurs; use caution with readministration.
Disease-related concerns:
• Acute febrile/respiratory illness: Consider delaying treatment in patients with an acute febrile or respiratory illness.
• Patients at risk for fluid overload: Use with caution in patients who are at risk of fluid overload (patients <20 kg, underlying respiratory disease, or compromised cardiopulmonary function); may cause heart failure. Monitor patients closely.
• Sleep apnea: Use with caution in patients with sleep apnea; antihistamine pretreatment may increase the risk of apneic episodes; apnea treatment options should be readily available.
• Spinal/cervical cord compression: Worsening and new-onset spinal/cervical cord compression (SCC) has been reported. Monitor patients for signs and symptoms of SCC (eg, back pain, limb paralysis, urinary and fecal incontinence).
Special populations:
• Adults: Studies did not include patients >29 years of age.
Dosage form specific issues:
• Polysorbate 80: Some dosage forms may contain polysorbate 80 (also known as Tweens). Hypersensitivity reactions, usually a delayed reaction, have been reported following exposure to pharmaceutical products containing polysorbate 80 in certain individuals (Isaksson, 2002; Lucente 2000; Shelley, 1995). Thrombocytopenia, ascites, pulmonary deterioration, and renal and hepatic failure have been reported in premature neonates after receiving parenteral products containing polysorbate 80 (Alade, 1986; CDC, 1984). See manufacturer's labeling.
• Preparation: Excess agitation of solution prior to or after dilution may denature galsulfase rendering it inactive.
Other warnings/precautions:
• Registry: A Clinical Surveillance Program has been created to monitor therapeutic response, progression of disease and adverse effects during long-term treatment, as well as, effects on pregnant women, breast-feeding, and their offspring; patients should be encouraged to register. Registry information may be obtained at http://www.naglazyme.com or by calling 800-983-4587.
Monitoring Parameters
Monitor for infusion/hypersensitivity reactions. In clinical studies, tests of mobility and physical function were monitored at baseline and every 6 weeks.
Pregnancy Risk Factor
B
Pregnancy Considerations
Fetal harm was not reported in animal studies. There are no studies in pregnant women. Pregnant women are encouraged to enroll in the Clinical Surveillance Program.
Patient Education
• Discuss specific use of drug and side effects with patient as it relates to treatment. (HCAHPS: During this hospital stay, were you given any medicine that you had not taken before? Before giving you any new medicine, how often did hospital staff tell you what the medicine was for? How often did hospital staff describe possible side effects in a way you could understand?)
• Patient may experience abdominal pain, muscle pain, joint pain, ear pain, cough, or rash. Have patient report immediately to prescriber shortness of breath, severe dizziness, passing out, angina, severe headache, severe loss of strength and energy, dysphagia, vision changes, severe eye irritation, burning or numbness feeling, difficulty moving, back pain, urinary or fecal incontinence, tremors, swelling of arms or legs, or injection site pain or irritation (HCAHPS).
• Educate patient about signs of a significant reaction (eg, wheezing; chest tightness; fever; itching; bad cough; blue skin color; seizures; or swelling of face, lips, tongue, or throat). Note: This is not a comprehensive list of all side effects. Patient should consult prescriber for additional questions.
Intended Use and Disclaimer: Should not be printed and given to patients. This information is intended to serve as a concise initial reference for healthcare professionals to use when discussing medications with a patient. You must ultimately rely on your own discretion, experience and judgment in diagnosing, treating and advising patients.
More about galsulfase
Consumer resources
Professional resources
Other brands: Naglazyme
Related treatment guides