Centruroides Immune F(ab')2 (Equine)
Pronunciation
(sen tra ROY dez i MYUN fab too E kwine)
Index Terms
Centruroides Immune FAB2 (Equine)
Antivenin
Antivenin (Centruroides) Immune F(ab')2 (Equine)
Antivenin Scorpion
Antivenom
Antivenom (Centruroides) Immune F(ab')2 (Equine)
Antivenom Scorpion
Scorpion Antivenin
Scorpion Antivenom
Dosage Forms
Excipient information presented when available (limited, particularly for generics); consult specific product labeling.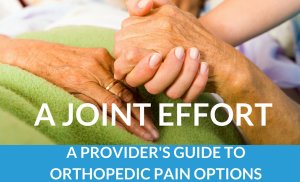 Solution Reconstituted, Intravenous [preservative free]:
Anascorp: (1 ea)
Brand Names: U.S.
Pharmacologic Category
Pharmacology
Contains venom-specific F(ab')2 fragments of IgG which bind and neutralize venom toxins; thereby helping to remove the toxin from the target tissue and eliminate it from the body.
Distribution
Vdss: 13.6 L ± 5.4 L
Onset of Action
Time to resolution of symptoms: Adults: 1.91 ± 1.4 hours; Children: 1.28 ± 0.8 hours; >95% of all patients will experience resolution of symptoms within 4 hours
Half-Life Elimination
159 ± 57 hours
Use: Labeled Indications
Treatment of scorpion envenomation
Contraindications
There are no contraindications listed within the manufacturer's labeling.
Dosing: Adult
Scorpion envenomation: IV: Note: Initiate therapy as soon as possible after scorpion sting. Initial: 3 vials (containing ≤360 mg total protein and ≥450 LD50 [mouse] neutralizing units); may administer additional vials in 1-vial increments every 30-60 minutes as needed.
Dosing: Pediatric
Scorpion envenomation: IV: Refer to adult dosing.
Dosing: Renal Impairment
There are no dosage adjustments provided in manufacturer's labeling.
Dosing: Hepatic Impairment
There are no dosage adjustments provided in manufacturer's labeling.
Reconstitution
Reconstitute each vial with 5 mL NS; gently swirl to mix. Dilute dose (eg, 1-3 vials) with NS to a total volume of 50 mL. Inspect diluted solution; do not use if it contains particulate matter or is discolored or turbid.
Administration
IV: Administer over 10 minutes; monitor for return of symptoms of envenomation and repeat as needed. Medications (eg, epinephrine, corticosteroids, diphenhydramine) and equipment for resuscitation should be readily available in case of hypersensitivity reactions. Avoid IM since the time to peak blood concentration may be prolonged with this route of administration (Turri, 2011; Vasquez, 2010).
Storage
Store unused vials at room temperature of 25°C (77°F); excursions permitted up to 40°C (104°F); do not freeze. Discard partially used vials.
Drug Interactions
There are no known significant interactions.
Adverse Reactions
1% to 10%:
Central nervous system: Fatigue (2%), headache (2%), lethargy (1%)
Dermatologic: Skin rash (3%), pruritus (2%)
Gastrointestinal: Vomiting (5%), nausea (2%), diarrhea (1%)
Miscellaneous: Fever (4%)
Neuromuscular & skeletal: Myalgia (2%)
Respiratory: Rhinorrhea (2%), cough (1%)
<1% (Limited to important or life-threatening): Aspiration, ataxia, chest tightness, hypersensitivity, hypoxia, ocular edema, palpitations, pneumonia, respiratory distress, serum sickness (delayed)
Warnings/Precautions
Concern related to adverse effects:
• Acute hypersensitivity reactions: Derived from equine (horse) immune globulin F(ab')2 fragments; anaphylaxis and anaphylactoid reactions are possible, especially in patients with known allergies to horse protein. Patients who have had previous treatment with Centruroides immune F(ab')2 or other equine-derived antivenom/antitoxin may be at a higher risk for hypersensitivity reactions. In patients who develop an anaphylactic reaction, discontinue the infusion and administer emergency care. Immediate treatment (eg, epinephrine 1 mg/mL, corticosteroids, diphenhydramine) should be available.
• Delayed serum sickness: Delayed serum sickness may occur, usually within 2 weeks; monitor patients with follow-up visits for signs and symptoms (eg, arthralgia, fever, myalgia, rash).
Dosage form related issues:
• Cresol: Product may contain small amounts of cresol resulting from the manufacturing process; local reactions and myalgias may occur.
• Disease transmission: Product of equine (horse) plasma; may potentially contain infectious agents (eg, viruses) which could transmit disease.
Monitoring Parameters
Signs and symptoms of envenomation (eg, opsoclonus, involuntary muscle movement, slurred speech, paresthesias, respiratory distress, salivation, frothy sputum, vomiting); signs and symptoms of hypersensitivity reactions; follow-up visits for signs and symptoms of serum sickness (eg, arthralgia, fever, myalgia, rash)
Pregnancy Risk Factor
C
Pregnancy Considerations
Animal reproduction studies have not been conducted. In general, medications used as antidotes should take into consideration the health and prognosis of the mother; antidotes should be administered to pregnant women if there is a clear indication for use and should not be withheld because of fears of teratogenicity (Bailey 2003). Pregnant women experiencing symptoms refractory to reasonable doses of opioids or other systemic effects which pose a danger to the patient or fetus should be considered for antivenom therapy (Brown 2013).
Patient Education
• Discuss specific use of drug and side effects with patient as it relates to treatment. (HCAHPS: During this hospital stay, were you given any medicine that you had not taken before? Before giving you any new medicine, how often did hospital staff tell you what the medicine was for? How often did hospital staff describe possible side effects in a way you could understand?)
• Patient may experience nausea or vomiting. Have patient report immediately to prescriber severe muscle pain, severe joint pain, severe loss of strength and energy, or enlarged lymph nodes (HCAHPS).
• Educate patient about signs of a significant reaction (eg, wheezing; chest tightness; fever; itching; bad cough; blue skin color; seizures; or swelling of face, lips, tongue, or throat). Note: This is not a comprehensive list of all side effects. Patient should consult prescriber for additional questions.
Intended Use and Disclaimer: Should not be printed and given to patients. This information is intended to serve as a concise initial reference for health care professionals to use when discussing medications with a patient. You must ultimately rely on your own discretion, experience, and judgment in diagnosing, treating, and advising patients.
More about antivenom (centruroides scorpion)
Consumer resources
Professional resources
Other brands: Anascorp
Related treatment guides