Agalsidase Beta
Pronunciation
(aye GAL si days BAY ta)
Index Terms
Alpha-Galactosidase-A (Recombinant)
r-h α-GAL
Dosage Forms
Excipient information presented when available (limited, particularly for generics); consult specific product labeling.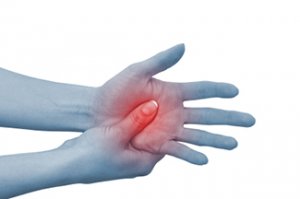 Solution Reconstituted, Intravenous:
Fabrazyme: 5 mg (1 ea); 35 mg (1 ea) [contains mouse (murine) and/or hamster protein]
Brand Names: U.S.
Pharmacologic Category
Pharmacology
Agalsidase beta is a recombinant form of the enzyme alpha-galactosidase-A, which is required for the hydrolysis of GL-3 and other glycosphingolipids. The compounds may accumulate (over many years) within the tissues of patients with Fabry disease, leading to renal and cardiovascular complications. In clinical trials of limited duration, agalsidase been noted to reduce tissue inclusions of a key sphingolipid (GL-3). It is believed that long-term enzyme replacement may reduce clinical manifestations of renal failure, cardiomyopathy, and stroke. However, the relationship to a reduction in clinical manifestations has not been established.
Distribution
Vdss: Children: 247 to 1097 mL/kg; Adults: 81 to 570 mL/kg
Excretion
Clearance: Children: 1.1 to 5.8 mL/minute/kg; Adults: 0.8 to 4.9 mL/minute/kg
Half-Life Elimination
Dose dependent: Children: 86 to 151 minutes; Adults: 45 to 119 minutes
Use: Labeled Indications
Fabry disease: For use in patients with Fabry disease. Agalsidase beta reduces globotriasylceramide (GL-3) deposition in capillary endothelium of the kidney and certain other cell types.
Contraindications
There are no contraindications listed within the manufacturer's labeling.
Dosing: Adult
Fabry disease: IV: 1 mg/kg every 2 weeks
Dosing: Geriatric
Refer to adult dosing.
Dosing: Pediatric
Fabry disease: Children ≥8 years: IV: Refer to adult dosing
Dosing: Renal Impairment
No dosage adjustment required.
Dosing: Hepatic Impairment
There are no dosage adjustments provided in the manufacturer's labeling.
Dosing: Adjustment for Toxicity
Patient with IgE antibodies to agalsidase beta (rechallenge): 0.5 mg/kg every 2 weeks at an initial maximum infusion rate of 0.01 mg/minute; may gradually escalate dose (to maximum of 1 mg/kg every 2 weeks) and/or infusion rate (doubling the infusion rate every 30 minutes to a maximum rate of 0.25 mg/minute) as tolerated.
Reconstitution
IV: Allow vials and diluent to reach room temperature prior to reconstitution (~30 minutes). Each 35 mg vial should be reconstituted with 7.2 mL SWFI; reconstitute 5 mg vials with 1.1 mL SWFI; inject down internal side wall of vial; roll and tilt gently; do not shake. Resulting solution contains 5 mg/mL. Do not use filter needle to prepare. To make final infusion solution, add the desired amount of reconstituted solution to NS to make a final volume based on patient weight (see table for dilution volumes). Prior to adding the volume of agalsidase beta dose to the NS, remove an equal volume of NS. Avoid vigorous shaking or agitation.
Recommended Minimum Volumes for Dilution

Patient Weight

(kg)

Minimum Total Volume

(mL)

≤35

50

35.1 - 70

100

70.1 - 100

250

>100

500
Table has been converted to the following text:
Recommended minimum total volume for dilution
Patient weight ≤35 kg: 50 mL
Patient weight 35.1 - 70 kg: 100 mL
Patient weight 70.1 - 100 kg: 250 mL
Patient weight >100 kg: 500 mL
Administration
Antipyretics should be administered prior to infusion. Infuse through a low protein binding 0.2 micron in-line filter. Initial infusion rate should not exceed 0.25 mg/minute (15 mg/hour). Interrupt or decrease rate in the event of an infusion reaction; may be restarted after resolution of symptoms and/or after administration of antipyretics, antihistamines, and/or steroids. After patient tolerance to the infusion is established, rate may be increased in increments of 0.05-0.08 mg/minute (3-5 mg/hour) with each subsequent infusion. Maximum infusion rate: Patients <30 kg: 0.25 mg/minute; patients ≥30 kg: Infuse over at least 1.5 hours. An initial maximum infusion rate of 0.01 mg/minute should be used for rechallenge in patients with IgE antibodies; may increase infusion rate (doubling the infusion rate every 30 minutes) to a maximum rate of 0.25 mg/minute as tolerated.
Compatibility
Stable in NS.
Storage
Store intact vials between 2°C and 8°C (36°F and 46°F). Reconstituted solutions and solutions diluted in NS are stable for 24 hours at 2°C and 8°C (36°F and 46°F).
Drug Interactions
Amiodarone: May diminish the therapeutic effect of Agalsidase Beta. Avoid combination
Chloroquine: May diminish the therapeutic effect of Agalsidase Beta. Avoid combination
Gentamicin (Systemic): May diminish the therapeutic effect of Agalsidase Beta. Avoid combination
Adverse Reactions
The most common and serious adverse reactions are infusion reactions (symptoms may include fever, tachycardia, hyper-/hypotension, throat tightness, dyspnea, chills, abdominal pain, paresthesia, pruritus, urticaria, vomiting).
Frequency not always defined.
Cardiovascular: Peripheral edema (21%), hypertension (14%), tachycardia (9%), bradycardia (≥5%), chest discomfort (≥5%), chest pain (≥5%), facial edema (≥5%), flushing (≥5%), hypotension (≥5%), ventricular hypertrophy (5%), cardiac arrest, cardiac arrhythmia, cerebrovascular accident, low cardiac output
Central nervous system: Chills (43%), headache (39%), paresthesia (31%), procedural pain (25%), fatigue (24%), dizziness (21%), pain (16%), sensation of cold (11%), hypoesthesia (9%), anxiety (6%), burning sensation (6%), depression (6%), falling (6%), ataxia, vertigo
Dermatologic: Skin rash (20%), pruritus (10%), excoriation (9%), pallor (≥5%), urticaria (≥5%), thermal injury (4%)
Gastrointestinal: Toothache (6%), abdominal pain (≥5%), diarrhea (≥5%), nausea (≥5%), vomiting (≥5%), xerostomia (4%)
Genitourinary: Nephrotic syndrome
Hematologic & oncologic: Bruise (4%)
Hypersensitivity: Anaphylaxis, hypersensitivity reaction
Immunologic: Development of IgG Antibodies (69% to 79%)
Infection: Fungal infection (5%), viral infection (5%)
Local: Infusion site reaction (50% to 55%, severe: ≥5%)
Miscellaneous: Fever (39%), procedural complications (10%)
Neuromuscular & skeletal: Limb pain (19%), back pain (16%), myalgia (14%), muscle spasm (5%)
Otic: Tinnitus (8%), auditory impairment (5%)
Renal: Increased serum creatinine (9%)
Respiratory: Upper respiratory tract infection (44%), cough (33%), nasal congestion (19%), lower respiratory tract infection (18%), sinusitis (9%), dyspnea (8%), respiratory congestion (8%), pharyngitis (6%), wheezing (6%), pharyngeal edema (≥5%)
<1% (Limited to important or life-threatening): Anaphylactic shock, angioedema (including auricular edema, dysphagia, lip edema, ocular edema, pharyngeal edema, tongue edema), arthralgia, bronchospasm, cardiac failure, erythema, hyperhidrosis, hypersensitivity angiitis, hypoxia, increased lacrimation, lymphadenopathy, myocardial infarction, oxygen saturation decreased, palpitations, pneumonia, renal failure, respiratory failure, rhinorrhea, sepsis, weakness
Warnings/Precautions
Concerns related to adverse effects:
• Anaphylaxis/allergic reactions: Life-threatening anaphylactic and severe allergic reactions have been reported. Reactions may include angioedema, bronchospasm, chest discomfort, dysphagia, dyspnea, flushing, hypotension, nasal congestion, pruritus, rash, and urticaria. Stop infusion if severe reactions occur; immediate medical support should be readily available. Use caution when administering to patients with history of an anaphylactic or severe allergic reaction.
• Antibody formation: Development of IgG antibodies is common and has been observed within 3 months from the onset of therapy. Some patients may also develop IgE antibodies; consider IgE testing in patients with allergic reaction. Rechallenge of patients with IgE-mediated reaction may be done with caution.
• Infusion reactions: Infusion-related reactions are common, and may be severe (chills, vomiting, hypotension, paresthesia); pretreatment with antipyretics and antihistamines is advised. Decrease infusion rate, temporarily discontinue infusion, and/or administer additional antipyretics, antihistamines, and/or steroids to manage infusion reactions. Immediate discontinuation of infusion should be considered for severe reactions. Appropriate medical support for the management of infusion reactions should be readily available. Infusion reactions have occurred despite premedication. Use with caution when readministering to patients with history of infusion reactions.
Disease-related concerns:
• Cardiovascular disease: Use with caution in patients with cardiovascular disease; may have increased risk of complications from infusion reactions; monitor closely.
Other warnings/precautions:
• Registry: A registry has been created to monitor therapeutic responses and adverse effects during long-term treatment, as well as effects on pregnant and breast-feeding women and their offspring; patients should be encouraged to register (www.fabryregistry.com or 1-800-745-4447).
Monitoring Parameters
Development of IgG or IgE antibodies in patients with suspected allergic reactions (test available from manufacturer). Monitor for infusion-related reactions.
Pregnancy Risk Factor
B
Pregnancy Considerations
Adverse events have not been observed in animal reproduction studies. Women of childbearing potential are encouraged to enroll in the Fabry registry (www.fabryregistry.com or 1-800-745-4447).
Patient Education
• Discuss specific use of drug and side effects with patient as it relates to treatment. (HCAHPS: During this hospital stay, were you given any medicine that you had not taken before? Before giving you any new medicine, how often did hospital staff tell you what the medicine was for? How often did hospital staff describe possible side effects in a way you could understand?)
• Patient may experience rhinorrhea, cough, anxiety, or back pain. Have patient report immediately to prescriber signs of allergic reaction with organ failure (fever, rash, fatigue, flu-like signs, nausea, vomiting, diarrhea, abdominal pain, pharyngitis, cough, or difficulty breathing), signs of depression (suicidal ideation, anxiety, emotional instability, or confusion), hearing impairment, tinnitus, severe dizziness, passing out, difficulty swallowing, or signs of infusion-related reactions (HCAHPS).
• Educate patient about signs of a significant reaction (eg, wheezing; chest tightness; fever; itching; bad cough; blue skin color; seizures; or swelling of face, lips, tongue, or throat). Note: This is not a comprehensive list of all side effects. Patient should consult prescriber for additional questions.
Intended Use and Disclaimer: Should not be printed and given to patients. This information is intended to serve as a concise initial reference for healthcare professionals to use when discussing medications with a patient. You must ultimately rely on your own discretion, experience and judgment in diagnosing, treating and advising patients.
More about agalsidase beta
Consumer resources
Professional resources
Related treatment guides