Citronella Oil
Medically reviewed on June 5, 2017.
Scientific Name(s): Cymbopogon nardus L. Rendle and C. winterianus Jowitt . Sometimes referred to as Andropogon nardus L. Family: Poaceae (grasses)
Common Name(s): Citronella oil , Ceylon oil , citronella
Uses
Citronella oil is used in small amounts to flavor foods, scent cosmetics, and repel insects. It has been used in aromatic tea as a vermifuge, diuretic, and antispasmodic although no clinical trials have been performed.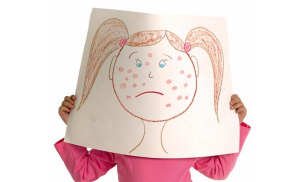 Dosing
There are no recent published clinical studies of citronella which establish appropriate dosage.
Contraindications
Contraindications have not yet been identified.
Pregnancy/Lactation
Information regarding safety and efficacy in pregnancy and lactation is lacking. Avoid use.
Interactions
None well documented.
Adverse Reactions
Citronella oil may cause contact dermatitis.
Toxicology
Ingestion may be fatal in some cases.
Botany
C. nardus (Ceylon citronella) and C. winterianus (Java citronella) are both perennial grasses. These 2 species are distinguished from each other by different leaf morphologies and chemical composition. 1 This plant should not be confused with the citrosa plant, Pelargonium citrosa , introduced into North America as a biological repellent against mosquitoes. 2 Citronella's essential oils are obtained by steam distillation of the fresh or dried grass. The Java-type oil generally is considered to be of superior quality to the Ceylon oil. 3
History
Citronella oil has been used as a flavoring for foods and beverages in very low quantities (approximately 45 ppm). 3 In traditional medicine, the oil has been used as an aromatic tea, vermifuge, diuretic, and antispasmodic. 3 Perhaps the most widely recognized use for the oil is as an insect repellent. It is sometimes incorporated into perfumes and soaps. 4
Chemistry
Citronella oil contains a number of fragrant fractions of which citronellal, geraniol, and citronellol are the major components. 3 , 5 Gas chromatographic analysis of the Ceylon variety indicates that the oil contains large amounts of monoterpenes (approximately 27%), as opposed to the Java variety, which contains only 1% to 3%, mostly in the form of limonene. 1 Both types contain comparable amounts of geraniol (18% to 21%). The Java oil is superior to the Ceylon type; the Java variety contains 16% citronellol and 33% citronellal, whereas the Ceylon type contains only 8% and 5%, respectively. 1 The chemical composition of essential oil can vary tremendously. Other compounds predominant in citronella oil include citronellyl acetate, β bourbonene, geranyl acetate, elemol, L-borneol, and nerol. 1 , 6 , 7 A geraniol-rich mutant of citronella has been developed; it is reported to have a geraniol content as high as 60%. 8 The wild Ceylon variety (commonly called mana grass) has a chemical profile very different from the 2 cultivated types. 1
Fractional distillation of Ceylon citronella yielded 13 fractions that were tested against mosquito larvae. Monoterpene fractions containing mycrene were very lethal to late third instar Culex quinquefasciatus larvae. 9 Elemol and methyl iso-eugenol were responsible for larvicidal activity in other fractions. 9
Uses and Pharmacology
Citronella oil has been found to have in vitro antibacterial activity against gram-positive organisms. 3 The essential oil also displays antifungal activity. 10
Dosage
There are no recent published clinical studies of citronella which establish appropriate dosage.
Pregnancy/Lactation
Information regarding safety and efficacy in pregnancy and lactation is lacking. Avoid use.
Interactions
None well documented.
Adverse Reactions
Citronella oil has been reported to cause contact dermatitis in humans. 3
Toxicology
Animal toxicity studies have shown that citronella oil has an LD 50 in mice of 4600 mg/kg and in rats of 7200 mg/kg. A dose of 1 to 4 mL/kg given by stomach tube in rabbits caused paralysis, coma, and death. At least 1 case of death has been reported in a child who ingested an unknown quantity of citronella oil. A review of 5 cases of childhood citronella oil poisoning suggests that dilution of the oil following ingestion may be sufficient to treat most cases of ingestion and that emesis may be induced with a relatively low risk of major pulmonary complications. If spontaneous vomiting has occurred, observation for respiratory symptoms is required. 10
Bibliography
1. Wijesekera RO, Jayewardene AL, Fonseka BD. Varietal differences in the constituents of citronella oil. Phytochemistry . 1973;12:2697-2704.
2. Matsuda BM, Surgeoner GA, Heal JD, Tucker AO, Maciarello MJ. Essential oil analysis and field evaluation of the citrosa plant " Pelargonium citrosum " as a repellent against populations of Aedes mosquitoes. J Am Mosq Control Assoc . 1996;12:69-74.
3. Leung AY. Encyclopedia of Common Natural Ingredients Used in Food, Drugs, and Cosmetics . New York, NY: J Wiley Sons; 1980.
4. Evans WC. Trease Evans' Pharmacognosy . 13th ed. Bailliere Tindall; 1989.
5. Windholz M, ed. Merck Index . 10th ed. Rahway, NJ: Merck and Co., Inc.; 1983.
6. Akhila A. Biosynthesis of monoterpenes in Cymbopogon winterianus . Phytochemistry . 1986;25:421-424.
7. Patra NK, Singh HP, Kalra A, et al. Isolation and development of a geraniol rich cultivar of citronella ( Cymbopogon winterianus ). J Med Aromatic Plant Sci . 1997;19:672-676.
8. Ranaweera SS, Dayananda KR. Mosquito-larvicidal activity of Ceylon citronella ( Cymbopogon nardus [L.] Rendle) oil fractions. J Nat Sci Council Sri Lanka . 1996;24:247-252.
9. Pattnaik S, Subramanyam VR, Kole C. Antibacterial and antifungal activity of ten essential oils in vitro. Microbios . 1996;86:237-246.
10. Temple WA, Smith NA, Beasley M. Management of oil of citronella poisoning. Clin Toxicol . 1991;29:257-262.

Copyright © 2009 Wolters Kluwer Health
Further information
Always consult your healthcare provider to ensure the information displayed on this page applies to your personal circumstances.
More about citronella oil