Pygeum
Scientific names:
Pygeum africanum
,
Prunus africana
Common names: Pygeum also is known as African plum tree.
Efficacy-safety rating:
ÒÒ...Ethno or other evidence of efficacy.
Safety rating:
●
...Little exposure or very minor concerns.
What is Pygeum?
Pygeum is an evergreen tree native to African forest regions. It can grow to approximately 45 m in height. The thick leaves are oblong in shape; the flowers are small and white. Pygeum fruit is a red berry, resembling a cherry when ripe. The bark (red, brown, or gray) is the part of the plant used for medicinal purposes.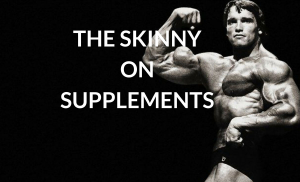 What is it used for?
Traditional/Ethnobotanical uses
The hard wood of pygeum is valued in Africa and often is used to make wagons. Powdered pygeum bark is used by African natives to treat urinary problems.
Prostate/Urinary conditions
Pygeum has been used to improve symptoms of benign prostatic hypertrophy and to improve sexual function. In France, Pygeum africanum extract (PAE) has become the primary course of treatment for enlarged prostate. In contrast, surgery is the main option in other Western countries. Drugs used to alleviate symptoms of benign prostatic hypertrophy (BPH) include anticholinergics, muscle relaxants, calcium antagonists, prostaglandin inhibitors, beta-agonists, tricyclic antidepressants, and alpha blockers.
Pygeum also is therapeutic as an anti-inflammatory, to increase prostatic secretions and to decrease certain hormones in the glandular area, which reduces the hypertrophy (swelling). Other actions of pygeum include increase in bladder elasticity and cell modifications. PAE's "phyto-estrogenic" action markedly reduces prostatic hypertrophy. Most trial results report improvement of BPH symptoms. When compared with saw palmetto in a clinical trial, it was demonstrated that saw palmetto produced greater reduction of symptoms and was better tolerated. However, PAE may have greater effects on prostate secretion. By improving an underlying problem, PAE may improve sexual function. Pygeum clinical trials (mostly European) are encouraging, but more research is needed in the US.
What is the recommended dosage?
Pygeum is available as the standardized preparations Tadenan and Pigenil. It has been studied in clinical trials for benign prostatic hypertrophy at daily doses of 25 to 200 mg.
How safe is it?
Contraindications
Contraindications have not yet been identified.
Pregnancy/nursing
Information regarding safety and efficacy in pregnancy and lactation is lacking.
Interactions
None well documented.
Side Effects
GI irritation has been reported with the use of pygeum.
Toxicities
In human trials, a low incidence of toxicity has been demonstrated.
References
Pygeum. Review of Natural Products. factsandcomparisons4.0 [online]. 2005. Available from Wolters Kluwer Health, Inc. Accessed April 19, 2007.
Copyright © 2009 Wolters Kluwer Health
Further information
Always consult your healthcare provider to ensure the information displayed on this page applies to your personal circumstances.
More about pygeum
Professional resources
Related treatment guides