Bayberry
Scientific names:
Myrica cerifera
Common names: Bayberry also is known as wax myrtle plant and candleberry.
Efficacy-safety rating:
Ò...Little or no evidence of efficacy.
Safety rating:
●
...Moderate to serious danger.
What is Bayberry?
The bayberry grows as a large evergreen shrub or small tree that is widely distributed throughout the southern and eastern US. It is known for its small bluish-white berries.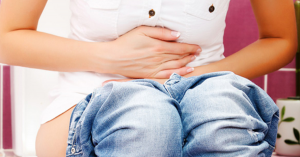 What is it used for?
Traditional/Ethnobotanical uses
The bayberry is best known for its berries, from which a wax is derived to make fragrant bayberry candles. In folk medicine, bayberry has been used internally as a tea for its tonic and stimulant properties, and in the treatment of diarrhea. The dried root bark often is used medicinally. The plant is astringent, which may account for its use in diarrhea, as well as its topical use for wound healing. Bayberry also has been prepared as a gargle for treatment of sore throats. There is little evidence to support its use for the treatment of any disease.
What is the recommended dosage?
There is no recent clinical evidence to guide dosage of bayberry. Classical use of bayberry bark and bark extract involved dosage of 0.5 g daily.
How safe is it?
Contraindications
Contraindications have not yet been identified.
Pregnancy/nursing
Information regarding safety and efficacy in pregnancy and lactation is lacking.
Interactions
None well documented.
Side Effects
Bayberry should not be taken internally. Ingestion may cause GI distress. Bayberry pollen has been documented to cause allergic respiratory symptoms.
Toxicities
Large doses may cause typical mineralocorticoid side effects and may interfere with steroid therapy. Long-term injection produced malignancies in rats.
References
Bayberry. Review of Natural Products. factsandcomparisons4.0 [online]. 2005. Available from Wolters Kluwer Health, Inc. Accessed April 16, 2007.
Copyright © 2009 Wolters Kluwer Health
More about bayberry topical
Professional resources