Comvax
Generic Name: haemophilus B and hepatitis B vaccine (hem OFF il us B and HEP a TYE tis)
Brand Name: Comvax
What is haemophilus B and hepatitis B vaccine?
Haemophilus influenzae type B (Hib) is a bacteria that can cause serious illness, including breathing problems or meningitis. Hib infection usually affects children and can be fatal.
Hepatitis B is a serious disease caused by virus. This virus is spread through blood or bodily fluids, sexual contact or sharing IV drug needles with an infected person, or during childbirth when a baby is born to a mother who is infected.
Hepatitis causes inflammation of the liver, vomiting, and jaundice (yellowing of the skin or eyes). Hepatitis can lead to liver cancer, cirrhosis, or death.
Haemophilus B and hepatitis B vaccine is used to help prevent these diseases in children between the ages of 6 weeks and 16 months old.
This vaccine works by exposing your child to a small dose of the bacteria or virus, which causes the body to develop immunity to these diseases. This vaccine will not treat an active infection that has already developed in the body, and will not protect against other types of influenza.
This vaccine is not for use in children younger than 6 weeks old.
Like any vaccine, the haemophilus B and hepatitis B vaccine may not provide protection from disease in every person.
What is the most important information I should know about this vaccine?
Your child should not receive a booster vaccine if he or she had a life-threatening allergic reaction after the first shot.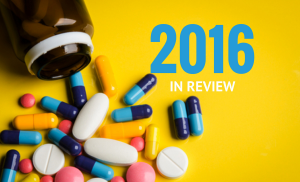 What should I discuss with my healthcare provider before receiving this vaccine?
A hepatitis B vaccine will not protect your child against infection with hepatitis A, C, and E, or other viruses that affect the liver. It may also not protect against hepatitis B if the child is already infected with the virus, even if he or she does not yet show symptoms.
Your child should not receive this vaccine if he or she is allergic to baker's yeast, or if he or she has ever had a life-threatening allergic reaction to any vaccine containing haemophilus B or hepatitis B.
If your child has any of these other conditions, this vaccine may need to be postponed or not given at all:
severe immune suppression caused by disease (such as cancer, HIV, or AIDS), or by receiving certain medicines such as steroids, chemotherapy or radiation;

an allergy to latex rubber; or

a bleeding or blood clotting disorder such as hemophilia or easy bruising.
Your child can still receive a vaccine if he or she has a minor cold or diarrhea. In the case of a more severe illness with a fever or any type of infection, wait until the child gets better before receiving this vaccine.
This vaccine is not for use in adults, and it is not known whether the vaccine is harmful during pregnancy or while breast-feeding.
How is this vaccine given?
This vaccine is given as an injection (shot) into a muscle. Your child will receive this injection in a doctor's office or other clinic setting.
This vaccine is given in a series of shots. The first shot is usually given when the child is 2 months old. The booster shots are then given at 4 months and 12 to 15 months of age.
Your child's individual booster schedule may be different from these guidelines. Follow your doctor's instructions or the schedule recommended by the health department of the state you live in.
Your doctor may recommend treating fever and pain with an aspirin-free pain reliever such as acetaminophen (Tylenol) or ibuprofen (Motrin, Advil, and others) when the shot is given and for the next 24 hours. Follow the label directions or your doctor's instructions about how much of this medicine to give your child.
It is especially important to prevent fever from occurring in a child who has a seizure disorder such as epilepsy.
What happens if I a dose is missed?
Contact your doctor if you will miss a booster dose or if you get behind schedule. The next dose should be given as soon as possible. There is no need to start over.
Be sure your child receives all recommended doses of this vaccine. If your child does not receive the full series of vaccines, he or she may not be fully protected against the disease.
What happens if there is an overdose?
An overdose of this vaccine is unlikely to occur.
What should I avoid before or after receiving this vaccine?
Follow your doctor's instructions about any restrictions on food, beverages, or activity after your child receives this vaccine.
This vaccine side effects
Get emergency medical help if your child has signs of an allergic reaction: hives; difficulty breathing; swelling of your face, lips, tongue, or throat.
Keep track of any and all side effects your child has after receiving this vaccine. When the child receives a booster dose, you will need to tell the doctor if the previous shot caused any side effects.
Becoming infected with influenza or hepatitis is much more dangerous to your child's health than receiving this vaccine. Like any medicine, this vaccine can cause side effects but the risk of serious side effects is extremely low.
Call your doctor at once if your child has:
high fever (within a few hours or a few days after the vaccine);

seizure (blackout-out or convulsions); or

fussiness, irritability, crying for an hour or longer.
Common side effects may include:
mild fussiness or crying;

drowsiness; or

redness, pain, tenderness, swelling, or a hard lump where the shot was given.
This is not a complete list of side effects and others may occur. Call your doctor for medical advice about side effects. You may report vaccine side effects to the US Department of Health and Human Services at 1-800-822-7967.
What other drugs will affect haemophilus B and hepatitis B vaccine?
Other drugs may interact with haemophilus B and hepatitis B vaccine, including prescription and over-the-counter medicines, vitamins, and herbal products. Tell each of your health care providers about all medicines you use now and any medicine you start or stop using.
More about Comvax (haemophilus b conjugate (prp-omp) vaccine / hepatitis b pediatric vaccine)
Consumer resources
Related treatment guides
Where can I get more information?
Your doctor or pharmacist can provide more information about this vaccine. Additional information is available from your local health department or the Centers for Disease Control and Prevention.
Copyright 1996-2012 Cerner Multum, Inc. Version: 2.02.
Date modified: November 15, 2017
Last reviewed: December 08, 2015