Taliglucerase Alfa
Class: Enzymes
Chemical Name: glucosylceramidase
Molecular Formula: C2580H3918N680O727S17
CAS Number: 37228-64-1
Brands: Elelyso
Introduction
Biosynthetic (recombinant DNA origin) form of human β-glucocerebrosidase (glucosylceramidase).1 3 4
Uses for Taliglucerase Alfa
Gaucher's Disease
Long-term enzyme replacement therapy in patients with nonneuropathic (type 1) Gaucher's disease1 5 9 (designated an orphan drug by FDA for this use).2 8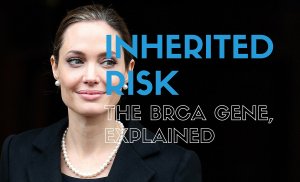 Taliglucerase Alfa Dosage and Administration
General
Prepare and administer under supervision of a clinician.1

Available only through the Gaucher Personal Support (GPS) program.10 Call 855-353-5976 or visit for specific information.10
Administration
IV Administration
For solution compatibility information, see Compatibility under Stability.
Administer by IV infusion.1
Administer using an inline, low-protein-binding 0.2-mcm filter.1
Contains no preservatives; use immediately following preparation.1 (See Storage under Stability.) Discard any unused portions.1
Reconstitution
Reconstitute using proper aseptic technique.1
Determine number of vials to be reconstituted based on patient's weight and recommended dose of 60 units/kg, using the following equations1 :
Total dose (in units) = Patient's weight (kg) x 60 units/kg
Total number of vials (rounded up to the next whole vial) = Total dose (in units) ÷ 200 units/vial
Remove required number of vials from refrigerator; do not leave vials at room temperature for >24 hours prior to reconstitution and do not heat vials (e.g., in a microwave).1
Reconstitute each vial containing 200 units of taliglucerase alfa with 5.1 mL of sterile water for injection to provide a solution containing 40 units/mL.1 Mix gently; do not shake vials.1
Dilution
Withdraw 5 mL of reconstituted solution from each vial and dilute pooled drug solution with 0.9% sodium chloride injection to yield a final volume of 100–200 mL.1 Mix gently; do not shake.1 Slight flocculation (described as translucent fibers) occurs occasionally after dilution.1
Rate of Administration
Administer over 1–2 hours.1 Infuse at initial rate of 1.3 mL/minute.1 Once patient tolerability to initial infusion rate is established, may increase infusion rate to 2.3 mL/minute.1 Administer total volume over a period of ≥1 hour.1
Dosage
Adults
Gaucher's Disease
IV
60 units/kg every 2 weeks.1
Adjust dosage based on achievement and maintenance of the patient's therapeutic goals; dosages of 11–73 units/kg every other week were evaluated in clinical trials.1
Patients receiving imiglucerase can be switched to taliglucerase alfa at the same dosage.1
Special Populations
No special population dosage recommendations at this time.1
Cautions for Taliglucerase Alfa
Contraindications
No known contraindications.1
Warnings/Precautions
Sensitivity Reactions
Anaphylaxis
Anaphylaxis reported.1
If anaphylaxis occurs, discontinue taliglucerase alfa immediately and initiate appropriate therapy.1
Use with caution in patients who have experienced anaphylaxis during infusion of taliglucerase alfa; appropriate medical support should be readily available.1
Allergic and Infusion Reactions
Infusion reactions (including allergic reactions), occurring within 24 hours of the infusion, reported; generally mild and did not require treatment.1 Most common manifestations included headache, chest pain or discomfort, asthenia, fatigue, urticaria, erythema, increased BP, back pain, arthralgia, and flushing.1 Angioedema, wheezing, dyspnea, coughing, cyanosis, and hypotension also reported.1
Depending on type and severity, manage infusion reactions by slowing the infusion rate, providing appropriate medical treatment (e.g., antihistamines, antipyretics, and/or corticosteroids), and/or interrupting and then resuming treatment at a slower infusion rate.1
Premedication with antihistamines and/or corticosteroids may prevent subsequent reactions in patients who have experienced infusion reactions requiring treatment.1
If serious allergic reactions occur, carefully reevaluate therapy.1
Antibody Formation
Development of IgG antibodies to taliglucerase alfa reported.1 7 Effect on efficacy and safety of taliglucerase alfa unclear; effect on risk of infusion reactions not known.1
Monitor for presence of antitaliglucerase alfa antibodies in patients who develop infusion or immune reactions to taliglucerase alfa.1 Also monitor for antibodies in patients with an immune reaction to other enzyme replacement therapies who are switched to taliglucerase alfa.1
Specific Populations
Pregnancy
Category B.1
Lactation
Not known whether taliglucerase alfa is distributed into milk.1 Use with caution.1
Pediatric Use
Safety and efficacy not established in pediatric patients.1 Serious adverse reaction (gastroenteritis) reported in one 8-year-old patient.1
Geriatric Use
Insufficient experience in patients ≥65 years of age to determine whether geriatric patients respond differently than younger adults.1
Common Adverse Effects
Infusion reactions, upper respiratory tract infection or nasopharyngitis, pharyngitis or throat infection, headache, arthralgia, influenza, urinary tract infection or pyelonephritis, back pain, pain in extremities.1
Interactions for Taliglucerase Alfa
Formal drug interaction studies not performed to date.8
Taliglucerase Alfa Pharmacokinetics
Absorption
Bioavailability
Nonlinear pharmacokinetics; greater than dose-proportional increase in exposure observed at doses studied.1
No substantial accumulation or change in pharmacokinetics following repeated dosing.1
Distribution
Extent
Does not cross blood-brain barrier.4
Not known whether taliglucerase alfa distributes into milk.1
Special Populations
Limited data indicate no substantial pharmacokinetic differences between male and female patients.1
Elimination
Half-life
19–29 minutes.1
Stability
Storage
Parenteral
Powder for Injection
2–8°C. Protect from light.1
Following reconstitution or dilution, 2–8°C for up to 24 hours.1 Protect from light; do not freeze.1
Compatibility
For information on systemic interactions resulting from concomitant use, see Interactions.
Parenteral
Solution Compatibility1
Compatible
Sodium chloride 0.9%
Actions
Replaces the deficient endogenous enzyme (β-glucocerebrosidase; glucosylceramidase) in patients with Gaucher's disease.1 3 4

Enzyme replacement therapy for type 1 Gaucher's disease increases the degradation of glucosylceramide (glucocerebroside) in macrophages by catalyzing the hydrolysis of glucocerebroside to glucose and ceramide, with resultant reduction in liver and spleen size, amelioration of anemia and thrombocytopenia, and increased bone remineralization.1 3 6 7 8
Advice to Patients
Importance of informing patients that taliglucerase alfa is administered under the supervision of a clinician by IV infusion (over 1–2 hours) every other week.1

Risk of severe allergic or infusion reactions.1

Importance of informing clinicians of existing or contemplated concomitant therapy, including prescription and OTC drugs and herbal supplements, as well as any concomitant illnesses.1

Importance of women informing clinicians if they are or plan to become pregnant or plan to breast-feed.1

Importance of informing patients of other important precautionary information.1 (See Cautions.)
Preparations
Excipients in commercially available drug preparations may have clinically important effects in some individuals; consult specific product labeling for details.
Please refer to the ASHP Drug Shortages Resource Center for information on shortages of one or more of these preparations.
Distribution is restricted.10 (See General under Dosage and Administration.)
Taliglucerase Alfa

| Routes | Dosage Forms | Strengths | Brand Names | Manufacturer |
| --- | --- | --- | --- | --- |
| Parenteral | For injection, for IV infusion | 200 units | Elelyso | Pfizer |
AHFS DI Essentials. © Copyright 2017, Selected Revisions April 23, 2013. American Society of Health-System Pharmacists, Inc., 4500 East-West Highway, Suite 900, Bethesda, Maryland 20814.
References
1. Pfizer Labs. Elelyso (taliglucerase alfa) for injection, for intravenous use prescribing information. New York, NY; 2012 May.
2. Food and Drug Administration. FDA Application: Search Orphan Drug Designations and Approvals. Rockville, MD. From FDA website (http://www.accessdata.fda.gov/scripts/opdlisting/oopd/index.cfm). Accessed 2012 Sep 14.
3. Cox TM. Gaucher disease: clinical profile and therapeutic developments. Biologics. 2010; 4:299-313. [PubMed 21209725]
4. Hollak CE. An evidence-based review of the potential benefits of taliglucerase alfa in the treatment of patients with Gaucher disease. Core Evid. 2012; 7:15-20. [PubMed 22654679]
5. Elstein D. Recent advances in treatment approaches to Gaucher disease. Curr Pharm Biotechnol. 2011; 12:854-60. [PubMed 21235447]
6. Genzyme Corporation. Cerezyme (imiglucerase) for injection prescribing information. Cambridge, MA; undated (accessed 2013 Jan 17).
7. Zimran A, Brill-Almon E, Chertkoff R et al. Pivotal trial with plant cell-expressed recombinant glucocerebrosidase, taliglucerase alfa, a novel enzyme replacement therapy for Gaucher disease. Blood. 2011; 118:5767-73. [PubMed 21900191]
8. US Food and Drug Administration. Center for Drug Evaluation and Research. Application number: 022458Orig1s000: Summary review. From FDA website. 2012 May 1.
9. Anon. In brief: Taliglucerase (Elelyso) for Gaucher disease. Med Lett Drugs Ther. 2012; 54:56.
10. Pfizer. Gaucher Personal Support (GPS). From website.
More about taliglucerase alfa
Consumer resources
Professional resources
Other brands: Elelyso
Related treatment guides