Istodax
Generic Name: Romidepsin
Class: Antineoplastic Agents
VA Class: AN900
Chemical Name: (1S,4S,7Z,10S,16E,21R)-7-ethylidene-4,21-bis(1-methylethyl)-2-oxa-12,13, dithia-5,8,20,23-tetraazabicyclo[8,7,6]tricos-16-ene-3,6,9,19,22-pentone.
Molecular Formula: C24H36N4O6S2
CAS Number: 128517-07-7

Introduction
Antineoplastic agent; a histone deacetylase (HDAC) inhibitor. 1 15
Uses for Istodax
Cutaneous T-cell Lymphoma
Treatment of cutaneous T-cell lymphoma (CTCL; e.g., mycosis fungoides, Sézary syndrome) in adult patients who have received at least 1 prior systemic therapy.1 3 4 15
Designated an orphan drug by the FDA for use in this condition.2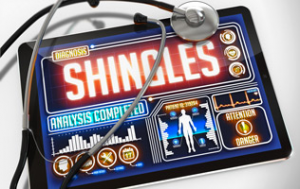 Istodax Dosage and Administration
General
Consult specialized references for procedures for proper handling and disposal of antineoplastics.1

Serum concentrations of potassium and magnesium should be within the normal range prior to romidepsin administration.1 3 (See Electrolyte Monitoring under Cautions.)

Prophylactic antiemetics were administered to prevent nausea in romidepsin-treated patients in clinical trials.3 6
Administration
IV Administration
For solution compatibility information, see Compatibility under Stability.1
Administer by IV infusion only.1
Romidepsin is commercially available as a kit that includes a single-use vial containing 10 mg of romidepsin and a sterile vial containing 2 mL of diluent (composed of 80% propylene glycol and 20% dehydrated alcohol).1
Reconstitution
Based on the indicated dosage, reconstitute each of the appropriate number of vials labeled as containing 10 mg of romidepsin with 2 mL of supplied diluent to provide a solution containing 5 mg/mL.1 Swirl vials until no visible particles are present in the resulting solution.1 Must be further diluted before IV administration.1
Dilution
Following reconstitution, add the appropriate volume of drug to 500 mL of 0.9% sodium chloride injection in a suitable container. (See Storage under Stability.)1
Rate of Administration
Administer by IV infusion over 4 hours.1
Dosage
Adults
Cutaneous T-cell Lymphoma
IV
14 mg/m2 (by IV infusion) on days 1, 8, and 15 of a 28-day cycle.1 3 4 Repeat cycles every 28 days as long as the patient derives benefit and tolerates therapy.1
Optimal duration of treatment not clearly established; therapy was continued for ≤83 months in clinical trials.1 3 4
Dosage Modification for Toxicity
Depending on severity of toxicity, may need to delay therapy and/or reduce subsequent dosages or discontinue drug permanently.1 Dosages reduced following drug-related adverse effects should not be re-escalated.1
Non-hematologic Toxicity (Except Alopecia)
Grade 2 or 3 toxicity: Delay therapy until toxicity returns to ≤grade 1 or to baseline.1 Then may restart at 14 mg/m2.1 If grade 3 toxicity recurs, delay romidepsin until toxicity returns to ≤grade 1 or baseline and permanently reduce dosage to 10 mg/m2.1
Grade 4 toxicity: Delay therapy until toxicity returns to ≤grade 1 or to baseline and permanently reduce dosage to 10 mg/m2.1
Discontinue therapy if grade 3 or 4 toxicities recur after dosage reduction.1
Hematologic Toxicity
Grade 3 or 4 neutropenia or thrombocytopenia: Delay therapy until specific cytopenia returns to ANC ≥1500 cells/mm3 and/or a platelet count of ≥75,000 cells/mm3 or to baseline.1 Then may restart at 14 mg/m2.1
Grade 4 febrile neutropenia (temperature ≥38.5°C) or thrombocytopenia requiring a platelet transfusion: Delay therapy until specific cytopenia returns to ≤grade 1 or to baseline and permanently reduce dosage to 10 mg/m2.1
Special Populations
Hepatic or Renal Impairment
Routine dosage adjustment not necessary in patients with hepatic or renal impairment; however, consider that pharmacokinetics may be altered.1 (See Hepatic Impairment under Cautions and see also Renal Impairment under Cautions.)
Cautions for Istodax
Contraindications
No known contraindications.1
Warnings/Precautions
Electrolyte Monitoring
Patients with CTCL are at risk of hypomagnesemia.3 9 Because of the risk of QT prolongation and other ECG abnormalities associated with hypomagnesemia and hypokalemia as well as with HDAC inhibitor therapy (including romidepsin), serum concentrations of potassium and magnesium should be within the normal range prior to romidepsin administration.1 3 Also consider electrolyte and ECG monitoring at baseline and periodically during romidepsin therapy in patients at high risk for QT-interval prolongation (see ECG Changes under Cautions).1
Hematologic Effects
Risk of thrombocytopenia, leukopenia (neutropenia and lymphopenia), and anemia.1 Monitor these hematologic parameters during therapy and adjust dosage if necessary.1 (See Dosage Modification for Toxicity under Dosage and Administration.)
ECG Changes
Treatment-related ECG changes, including T-wave and ST-segment changes, reported.1 6 7 May also prolong QT interval; further studies needed.1 3 6 7 15 Clinical importance of these ECG changes unknown.1
Consider appropriate cardiovascular monitoring precautions (e.g., monitor electrolytes and ECG at baseline and periodically during therapy) in patients with congenital long QT syndrome, those with a history of substantial cardiovascular disease, and those taking antiarrhythmic drugs or other agents that can cause clinically important QT-interval prolongation. 1 (See Electrolyte Monitoring under Cautions and see also Drugs that Prolong QT Interval under Interactions.)
Fetal/Neonatal Morbidity and Mortality
May cause fetal harm;1 a study in rats did not expose pregnant animals to enough romidepsin to fully evaluate possible adverse outcomes.1 (See Advice to Patients.)
Interactions with Estrogen-containing Contraceptives
An in vitro binding assay demonstrated that romidepsin competes with β-estradiol for binding to estrogen receptors.1 15 May reduce effectiveness of estrogen-containing contraceptives (e.g., oral contraceptives, patches, implants, IUDs), possibly resulting in pregnancy.1 15 (See Advice to Patients.)
Specific Populations
Pregnancy
Category D.1 (See Fetal/Neonatal Morbidity and Mortality under Cautions.)
Lactation
Not known whether distributed into human milk; discontinue nursing or the drug.1
Pediatric Use
Safety and efficacy not established in children <18 years of age.1 (See Special Populations under Pharmacokinetics.)
Geriatric Use
No overall differences in safety and efficacy relative to younger adults, but increased sensitivity cannot be ruled out.1
Hepatic Impairment
Mild hepatic impairment does not substantially affect pharmacokinetics of romidepsin.1 Effects of moderate and severe hepatic impairment on pharmacokinetics of romidepsin not known; use with caution in patients with moderate or severe hepatic impairment.1
Renal Impairment
Pharmacokinetics have not been formally studied in patients with renal impairment and end-stage renal disease (see Special Populations under Pharmacokinetics).1 Use with caution in patients with end-stage renal disease.1
Common Adverse Effects
Nausea,1 3 4 asthenia/fatigue,1 3 4 infections,1 3 vomiting,1 3 4 anorexia,1 3 4 hypomagnesemia,1 3 4 diarrhea,1 pyrexia,1 4 anemia,1 3 thrombocytopenia,1 3 dysgeusia,1 3 constipation,1 neutropenia,1 3 hypotension,1 pruritus,1 4 hypokalemia,1 dermatitis/exfoliative dermatitis,1 hypocalcemia,1 3 leukopenia, 1 3 lymphopenia,1 3 elevated transaminase concentrations,1 3 hypoalbuminemia,1 3 ECG changes (ST-T wave changes), 1 hyperglycemia,1 3 hyponatremia,1 hypermagnesemia,1 hypophosphatemia,1 and hyperuricemia.1 3
Interactions for Istodax
Metabolized principally by CYP3A4, and to a lesser extent, by CYP3A5, CYP1A1, CYP2B6, and CYP2C19.1 15 22
Does not inhibit CYP1A2, CYP2C9, CYP2C19, CYP2D6, CYP2E1, or CYP3A4.1
Substrate of P-glycoprotein.1 10 11 15
Drugs Affecting or Metabolized by Hepatic Microsomal Enzymes
Inhibitors of CYP3A4: potential pharmacokinetic interaction (increased plasma romidepsin concentrations).1 Avoid concomitant use with strong CYP3A4 inhibitors, if possible.1 15 Use caution during concomitant administration of moderate CYP3A4 inhibitors.1
Inducers of CYP3A4: potential pharmacokinetic interaction (decreased plasma romidepsin concentrations).1 Avoid concomitant use with strong CYP3A4 inducers, if possible.1
Drugs Affecting P-glycoprotein Transport
Inhibitors of P-glycoprotein: potential pharmacokinetic interaction (increased plasma romidepsin concentrations likely).1 15 Use with caution.1
Drugs that Prolong QT Interval
Potential pharmacologic interaction (additive effect on QT-interval prolongation); avoid concomitant use of other drugs known to prolong the corrected QT (QTc) interval. (See ECG Changes under Cautions.)
Specific Drugs
| Drug | Interaction | Comments |
| --- | --- | --- |
| Amprenavir (no longer commercially available in US) | Possible increased plasma concentrations of romidepsin1 | Avoid concomitant use, if possible1 |
| Antiarrhythmic agents (class IA [e.g., quinidine, procainamide]; class III [e.g., amiodarone, sotalol]) | Possible additive effect on QT-interval prolongation1 17 18 19 20 | Avoid concomitant use1 |
| Antifungals, azoles (e.g., itraconazole, ketoconazole, voriconazole) | Possible increased plasma concentrations of romidepsin 1 | Avoid concomitant use, if possible1 |
| Antipsychotic agents (e.g., asenapine, chlorpromazine, haloperidol, olanzapine, paliperidone, pimozide, quetiapine, thioridazine, ziprasidone) | Possible additive effect on QT-interval prolongation1 17 18 19 20 | Avoid concomitant use1 |
| Atazanavir | Possible increased plasma concentrations of romidepsin1 | Avoid concomitant use, if possible1 |
| Carbamazepine | Possible decreased plasma concentrations of romidepsin1 15 | Avoid concomitant use, if possible1 |
| Clarithromycin | Possible increased plasma concentrations of romidepsin1 | Avoid concomitant use, if possible1 |
| Coumarin-derivative anticoagulants | Prolongation of PT and elevated INR reported during concomitant administration; not systematically evaluated1 14 | Carefully monitor PT and INR during concurrent administration1 |
| Dexamethasone | Possible decreased plasma concentrations of romidepsin1 15 | Avoid concomitant use, if possible1 |
| Erythromycin | Possible increased plasma romidepsin concentrations1 15 | Use with caution1 |
| Estrogen-containing contraceptives (e.g., birth control pills, patches, implants, or IUDs | Possible reduced efficacy of estrogen-containing contraceptives, possibly resulting in pregnancy1 15 | Advise women of childbearing potential of possible decreased efficacy of estrogen-containing contraceptives while receiving romidepsin1 |
| 5-HT3 receptor antagonists | Possible additive effect on QT-interval prolongation1 17 18 19 20 | If concomitant 5-HT3 receptor antagonist is necessary, granisetron is recommended by some clinicians6 |
| Indinavir | Possible increased plasma concentrations of romidepsin1 | Avoid concomitant use, if possible1 |
| Nefazodone | Possible increased plasma concentrations of romidepsin1 | Avoid concomitant use, if possible1 |
| Nelfinavir | Possible increased plasma concentrations of romidepsin1 | Avoid concomitant use, if possible1 |
| Phenobarbital | Possible decreased plasma concentrations of romidepsin1 15 | Avoid concomitant use, if possible1 |
| Phenytoin | Possible decreased plasma concentrations of romidepsin1 15 | Avoid concomitant use, if possible1 |
| Quinolones (e.g., gatifloxacin, moxifloxacin) | Possible additive effect on QT-interval prolongation1 17 18 19 20 | Avoid concomitant use1 |
| Rifabutin, Rifampin, Rifapentine | Possible decreased plasma concentrations of romidepsin1 15 | Avoid concomitant use, if possible1 |
| Ritonavir | Possible increased plasma concentrations of romidepsin1 | Avoid concomitant use, if possible1 |
| Saquinavir | Possible increased plasma concentrations of romidepsin1 | Avoid concomitant use, if possible1 |
| St. John's Wort (Hypericum perforatum) | Possible decreased plasma concentrations of romidepsin1 | Avoid concomitant use, if possible1 |
| Telithromycin | Possible increased plasma concentrations of romidepsin1 | Avoid concomitant use, if possible1 |
| Tetrabenazine | Possible additive effect on QT-interval prolongation1 17 18 19 20 | Avoid concomitant use1 |
Istodax Pharmacokinetics
Absorption
Exhibits linear pharmacokinetics across dosages ranging from 1–24.9 mg/m2 when given as an IV infusion over 4 hours in patients with advanced cancers.1 22 No accumulation of plasma romidepsin concentrations observed after repeated dosing.1
Distribution
Extent
Not known whether distributed into human milk.1
Plasma Protein Binding
92–94% (mainly to α1-acid glycoprotein).1
Elimination
Metabolism
Extensively metabolized, principally by CYP3A4 and, to a lesser extent, by CYP3A5, CYP1A1, CYP2B6, and CYP2C19.1 15 22
Half-life
Terminal half-life is approximately 3 hours.1 22
Special Populations
In a population pharmacokinetic analysis, pharmacokinetics of romidepsin not substantially affected by mild hepatic impairment.1
In a population pharmacokinetic analysis, pharmacokinetics not substantially affected by mild (Clcr of 50–80 mL/minute), moderate (Clcr of 30–50 mL/minute), or severe (Clcr <30 mL/minute) renal impairment.1 Effect of end-stage renal disease on romidepsin pharmacokinetics not studied.1
Age, gender, or race did not appear to affect the pharmacokinetics of romidepsin in a population pharmacokinetic analysis.1 In a limited number of pediatric patients (aged from 2–21 years), pharmacokinetics of romidepsin were similar to those reported in adults in a phase I trial.14
Stability
Storage
Parenteral
Powder for Injection
Store commercially available kit containing romidepsin vial and diluent vial in the original carton at 20–25°C (may be exposed to 15–30°C).1
Reconstituted solutions with concentrations of 5 mg/mL are stable at room temperature for up to 8 hours.1 Diluted solutions are stable at room temperature for up to 24 hours, but should be administered as soon after dilution as possible.1 Diluted romidepsin solution is compatible in polyvinyl chloride (PVC), ethylene vinyl acetate (EVA), and polyethylene (PE) infusion bags and glass bottles.1
Compatibility
For information on systemic interactions resulting from concomitant use, see Interactions.
Parenteral
Solution Compatibility1
Compatible
Sodium chloride 0.9%
Actions
Histone deacetylase (HDAC) inhibitor; antineoplastic agent.1 10 11 Bicyclic depsipeptide isolated from the bacterium Chromobacterium violaceum.1 10 11

Precise mechanism of antineoplastic effect not fully characterized.1 However, HDACs catalyze the removal of acetyl groups from acetylated lysine residues in histones, resulting in modulation of gene expression.1 11 HDACs also deacetylate non-histone proteins, such as transcription factors.1 11 13

In vitro, romidepsin restores the acetylation of histones, resulting in accumulation of acetylated histones, and induces cell cycle arrest and apoptosis in some cancer cell lines with IC50 (concentration of the drug required to inhibit cell growth by 50%) values in the nanomolar range.1 11
Advice to Patients
Importance of instructing patients to read the patient information carefully before starting therapy and before each treatment.1

Importance of instructing patients to report excessive nausea or vomiting.1
Risk of low blood cell counts.1 Importance of informing patient that regular blood tests will be performed during therapy and of notifying a clinician if unusual bleeding or bruising, tiredness, pallor, shortness of breath, infection, fever, cough, flu-like symptoms, burning on urination, muscle aches, and/or worsening of skin problems occurs.1

Risk of ECG changes; importance of informing patient that an ECG test may be performed as needed to check for possible changes.1 Importance of notifying clinician immediately if abnormal heartbeat, chest pain, or shortness of breath occurs. 1
Importance of informing women of childbearing potential that romidepsin may reduce effectiveness of estrogen-containing contraceptives (e.g., birth control pills, patches, implants, IUDs).1 15
Importance of women informing their clinicians if they are or plan to become pregnant or plan to breast-feed.1 Advise pregnant women of potential risk to the fetus.1
Importance of informing clinicians of existing or contemplated concomitant therapy, including prescription (e.g., anticoagulants, estrogen-containing contraceptives) and OTC drugs and herbal supplements, as well as any concomitant illnesses.1
Importance of informing patients of other important precautionary information.1
Preparations
Excipients in commercially available drug preparations may have clinically important effects in some individuals; consult specific product labeling for details.
Please refer to the ASHP Drug Shortages Resource Center for information on shortages of one or more of these preparations.
romiDEPsin

| Routes | Dosage Forms | Strengths | Brand Names | Manufacturer |
| --- | --- | --- | --- | --- |
| Parenteral | For injection, for IV infusion only | 10 mg | Istodax (available as kit with single-use vial of romiDEPsin and a vial of diluent [containing 80% propylene glycol and 20% dehydrated alcohol]) | Celgene |
AHFS DI Essentials. © Copyright 2018, Selected Revisions February 1, 2011. American Society of Health-System Pharmacists, Inc., 4500 East-West Highway, Suite 900, Bethesda, Maryland 20814.
References
1. Celgene Corporation. Istodax (romidepsin) for injection prescribing information. Summit, NJ; 2009 Nov.
2. Food and Drug Administration. Orphan designation pursuant to Section 526 of the Federal Food and Cosmetic Act as amended by the Orphan Drug Act. (P.L. 97-414). Rockville, MD. From FDA website; accessed 2010 Jul 1.
3. Piekarz RL, Frye R, Turner M et al. Phase II multi-institutional trial of the histone deacetylase inhibitor romidepsin as monotherapy for patients with cutaneous T-cell lymphoma. J Clin Oncol. 2009; 27:5410-7. [PubMed 19826128]
4. Kim Y, Whittaker S, Demierre MF et al. Clinically significant responses achieved with romidepsin in treatment-refractory cutaneous T-cell lymphoma: final results from a phase 2B international, multicenter, registration study. Blood 2008;112: Abstr. No. 263. Presented at the 50th Annual ASH Meeting. San Francisco, CA: 2008 Dec 6-9.
5. Kim Y, Demierre MF, Kim EJ et al. Clinically significant responses achieved with romidepsin in 37 patients with cutaneous T-cell lymphoma (CTCL) with blood involvement. Blood 2009; 114: Abstr. No. 2683. Presented at the 51st Annual ASH Meeting. New Orleans, LA: 2009 Dec 5-8.
6. Piekarz RL, Frye AR, Wright JJ et al. Cardiac studies in patients treated with depsipeptide, FK228, in a phase II trial for T-cell lymphoma. Clin Cancer Res. 2006; 12:3762-73. [PubMed 16778104]
7. Cabell C, Bates S, Piekarz R et al. Systematic assessment of potential cardiac effects of the novel histone deacetylase (HDAC) inhibitor romidepsin. Blood 2009; Abstr. No. 3709. Presented at the 51st Annual ASH Meeting. New Orleans, LA: 2009 Dec 5-8.
8. US Food and Drug Administration, Center for Drug Evaluation and Research (CDER). Guidance for Industry. E14 Clinical Evaluation of QT/QTc interval prolongation and proarrhythmic potential for non-antiarrhythmic drugs. 2005 Oct. Accessed at FDA website.
9. Morgan M, Maloney D, Duvic M. Hypomagnesemia and hypocalcemia in mycosis fungoides: a retrospective case series. Leuk Lymphoma. 2002; 43:1297-302. [PubMed 12152999]
10. Lech-Maranda E, Robak E, Korycka A et al. Depsipeptide (FK228) as a novel histone deacetylase inhibitor: mechanism of action and anticancer activity. Mini Rev Med Chem. 2007; 7:1062-9. [PubMed 17979809]
11. Konstantinopoulos PA, Vandoros GP, Papavassiliou AG. FK228 (depsipeptide): a HDAC inhibitor with pleiotropic antitumor activities. Cancer Chemother Pharmacol. 2006; 58:711-5. [PubMed 16435156]
12. Blagosklonny MV, Robey R, Sackett DL et al. Histone deacetylase inhibitors all induce p21 but differentially cause tubulin acetylation, mitotic arrest, and cytotoxicity. Mol Cancer Ther. 2002; 1:937-41. [PubMed 12481415]
13. Lane AA, Chabner BA. Histone deacetylase inhibitors in cancer therapy. J Clin Oncol. 2009; 27:5459-68. [PubMed 19826124]
14. Fouladi M, Furman WL, Chin T et al. Phase I study of depsipeptide in pediatric patients with refractory solid tumors: a Children's Oncology Group report. J Clin Oncol. 2006; 24:3678-85. [PubMed 16877737]
15. Anon. Romidepsin (Istodax) for cutaneous T-cell lymphoma. Med Lett Drugs Ther. 2010; 52:42-3. [PubMed 20508581]
16. Merck Sharp & Dohme Corp., a subsidiary of Merck & Co., Inc. Zolinza (vorinostat) capsules prescribing information. Whitehouse Station, NJ; 2010 Feb.
17. Schering-Plough. Saphris (asenapine maleate) sublingual tablets prescribing information. Kenilworth, NJ; 2010 Jun.
18. Ortho-McNeil-Janssen Pharmaceuticals. Invega (paliperidone) extended-release tablets prescribing information. Titusville, NJ; 2010 Jan.
19. Stöllberger C, Huber JO, Finsterer J. Antipsychotic drugs and QT prolongation. Int Clin Psychopharmacol. 2005; 20:243-51. [PubMed 16096514]
20. Lundbeck Inc. Xenazine (tetrabenazine) tablets prescribing information. Deerfield, IL; 2009 Sep.
21. Klimek VM, Fircanis S, Maslak P et al. Tolerability, pharmacodynamics, and pharmacokinetic studies of depsipepide (Romidepsin) in patients with acute myelogenous leukemia or advanced myelodysplastic syndromes. Clin Cancer Res. 2008; 14:826-32. [PubMed 18245545]
22. Woo S, Gardner ER, Chen X et al. Population pharmacokinetics of romidepsin in patients with cutaneous T-cell lymphomas and relapsed peripheral T-cell lymphoma. Clin Cancer Res. 2009; 15:1496-503. [PubMed 19228751]
23. Celgene Corporation. Summit, NJ: Personal communication.
More about Istodax (romidepsin)
Consumer resources
Professional resources
Related treatment guides