Chloramphenicol (Ingredient)
Chemical formula: C27H42Cl2N2O6
Drugbank ID: DB14658
ATC codes: J01BA01, G01AA05, D10AF03, S01AA01, S02AA01, S03AA08, D06AX02
The information below refers to products available in the United States that contain chloramphenicol.
Products containing chloramphenicol
Brand names: Chloromycetin, Chloromycetin Sodium Succinate, Chloracol
Drug class: miscellaneous antibiotics
Chloramphenicol systemic is used in the treatment of:
Brand names: Chloroptic, AK-Chlor, Chloromycetin Ophthalmic, Ocu-Chlor, Chloroptic S.O.P.
Drug class: ophthalmic anti-infectives
Chloramphenicol ophthalmic is used in the treatment of:
Brand name: Chloromycetin Otic
Drug class: otic anti-infectives
Multi-ingredient medications containing chloramphenicol
chloramphenicol/fibrinolysin and desoxyribonuclease topical
Brand name: Elase-Chloromycetin
Drug class: topical debriding agents
chloramphenicol/hydrocortisone/polymyxin b ophthalmic
Brand name: Ophthocort
Drug class: ophthalmic steroids with anti-infectives
Chemical structure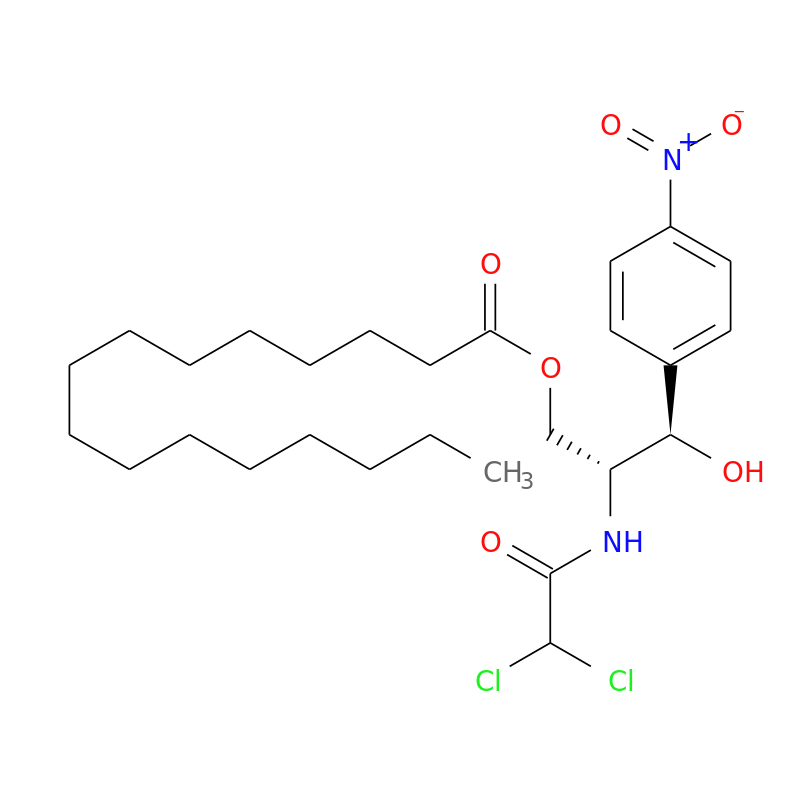 Further information
Always consult your healthcare provider to ensure the information displayed on this page applies to your personal circumstances.