Join the 'Temporomandibular Joint Disorder' group to help and get support from people like you.
Temporomandibular Joint Disorder News
Related terms: TMJ syndrome, TMJD, TMJ, TMD, TMJ Disorder
Posted 17 Feb 2017 by Drugs.com
-- Temporomandibular joint disorders, medically called TMJ, are a group of conditions that make it painful to move the jaw and nearby muscles. The U.S. National Institute of Dental and Craniofacial Research offers these suggestions for coping with TMJ: Eat foods that are soft and easy to chew. Use ice packs on your jaw. Don't chew gum, yawn widely or sing loudly. Talk to your healthcare provider ...
Posted 27 Jan 2017 by Drugs.com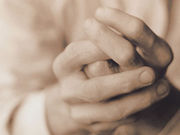 FRIDAY, Jan. 27, 2017 – If you've ever heard a loud pop as you bent down to pick something up, you'll be relieved to know that it's normal for your joints to make popping and cracking noises. These sounds can be caused by a number of things, including when soft tissues – such as tendons and ligaments – rub or snap over other tissues and bones, explained Dr. Aman Dhawan. He is an orthopedic ...
Posted 12 Apr 2016 by Drugs.com
-- Temporomandibular disorder (TMJ) is a painful condition affecting the muscles and joints that control movement of your jaw. Here are common warning signs of TMJ, courtesy of the American Dental Association: Tenderness in the jaw. A clicking or popping sound when you move your jaw. Difficulty opening or closing your jaw. Jaw pain.
Further Information
Related Drug Support Groups
clonazepam, ibuprofen, Valium, diazepam, Advil, cyclobenzaprine, baclofen, Motrin