Join the 'Systemic Sclerosis' group to help and get support from people like you.
Systemic Sclerosis News
Related terms: Circumscribed Scleroderma, Dermatosclerosis, Morphea
Posted 2 Dec 2009 by Drugs.com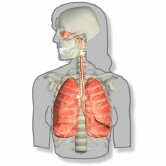 TUESDAY, Oct. 20 – A new study suggests that the cancer drug Gleevec may benefit people with scleroderma, a chronic connective tissue disease. No effective treatment currently exists for scleroderma, which affects the skin, blood vessels and often muscles and joints, as well as the gastrointestinal tract, kidneys, heart and lungs. About 300,000 people in the United States have scleroderma, which ...
Further Information
Related Condition Support Groups
Scleroderma, Connective Tissue Disorders
Related Drug Support Groups
prednisone, methotrexate, cyclophosphamide, Deltasone, tocilizumab, Sterapred, Liquid Pred, Sterapred DS, Methotrexate LPF Sodium, view more... Trexall, Folex PFS, Meticorten, Orasone, Prednicen-M, Prednicot