Join the 'Pylera' group to help and get support from people like you.
Pylera News
Posted 14 Jun 2017 by Drugs.com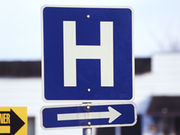 TUESDAY, June 13, 2017 – Staphylococcus aureus infections among U.S. hospital patients have been less resistant to key antibiotics in recent years, a new study finds. Between 2009 and 2015, researchers tested antibiotic resistance in more than 19,000 S. aureus samples from 42 medical centers nationwide. "Results showed that S. aureus' rates of resistance to certain antibiotics decreased over ...
Posted 14 Mar 2017 by Drugs.com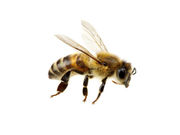 TUESDAY, March 14, 2017 – Antibiotics can increase a honeybee's risk of death, a discovery that also has implications for people, researchers say. In a laboratory experiment, the University of Texas at Austin team gave some honeybees a syrup with the common antibiotic tetracycline and gave other honeybees a syrup without antibiotics. The bees that received the antibiotic were marked with a dot ...
Further Information
Related Condition Support Groups
Pylera Patient Information at Drugs.com