Join the 'Primidone' group to help and get support from people like you.
Primidone News
Posted 25 Apr 2017 by Drugs.com
TUESDAY, April 25, 2017 – In rare cases, seizures that cause convulsions and a loss of consciousness can raise the odds of sudden death in people with epilepsy, neurologists warn. These attacks are known as generalized tonic-clonic seizures, according to a new guideline from the American Academy of Neurology (AAN) and the American Epilepsy Society. Just how rare is sudden death linked to these ...
Posted 25 Sep 2013 by Drugs.com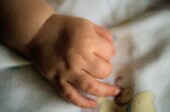 WEDNESDAY, Sept. 25 – Young children exposed to epilepsy drugs in the womb are at increased risk of having impaired fine motor skills, according to a new study. Exposure to the drugs in breast milk, however, does not appear to pose a threat. Researchers looked at data collected from Norwegian mothers about their children's language, behavior, and motor and social skills at the ages of 6 months, ...
Further Information
Related Condition Support Groups
Benign Essential Tremor, Seizures
Related Drug Support Groups
Primidone Patient Information at Drugs.com