Join the 'Postural Orthostatic Tachycardia Syndrome' group to help and get support from people like you.
Postural Orthostatic Tachycardia Syndrome News
Related terms: Postural Tachycardia Syndrome, Chronic Orthostatic Intolerance, POTS
Posted 7 Dec 2016 by Drugs.com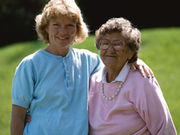 WEDNESDAY, Dec. 7, 2016 – Tracking the change in an older adult's heart rate when they stand up might reveal their risk of death over the next several years, a new study suggests. As the researchers explained, when people stand up their heart rate initially increases, and then recovers. The speed of that heart rate recovery in the 20 seconds after standing predicted an older adult's risk of ...
Posted 17 Jun 2014 by Drugs.com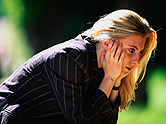 MONDAY, June 16, 2014 – A condition that causes a racing heartbeat when people stand up primarily affects young, well-educated women and has a serious impact on their lives because it is poorly understood and treated, according to a new study. The disorder – postural tachycardia syndrome (PoTS) – occurs because of improper functioning of the circulatory and nervous system responses to the ...
Further Information
Related Condition Support Groups
Related Drug Support Groups
bupropion, clonidine, methylphenidate, labetalol, sodium chloride, fludrocortisone, midodrine, Florinef, octreotide, ProAmatine, Florinef Acetate, Orvaten