Join the 'Perioral Dermatitis' group to help and get support from people like you.
Perioral Dermatitis News
Posted 27 Oct 2017 by Drugs.com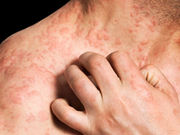 FRIDAY, Oct. 27, 2017 – Children and adults with eczema shouldn't suffer in silence because new, improved treatments can do more to help ease the uncomfortable, itchy rash associated with the skin condition. Many adults diagnosed with eczema (atopic dermatitis) actually had the condition since they were children but were never diagnosed, explained Dr. Luz Fonacier. She is an allergist in ...
Posted 25 Nov 2015 by Drugs.com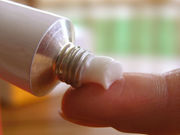 WEDNESDAY, Nov. 25, 2015 – Patients using prescription creams, gels, sprays and pills for skin conditions may shell out substantially more at the pharmacy than they did just six years ago, a new study suggests. Between 2009 and 2015, retail prices of brand-name dermatologic drugs rose 401 percent, on average, study authors reported Nov. 25 in JAMA Dermatology. Even generics have succumbed to ...
Further Information
Related Condition Support Groups
Related Drug Support Groups
Acne Treatment, benzoyl peroxide, MetroGel, A / T / S, Acne-Clear, Protopic, C / T / S, Oxy-10, Elidel, view more... Benzac, Benzac AC, Oscion, Evoclin, Clearskin, PanOxyl, Fostex Bar 10%, Clindets, Cleocin T, Erythra-Derm, Lavoclen-8 Creamy Wash, Staticin, Erygel, Erycette, Zaclir, Oxy Balance, Oxy Spot Treatment, Lavoclen-4 Creamy Wash, NeoBenz Micro SD, Inova, Benziq LS, Brevoxyl Acne Wash Kit, Benziq, Benziq Wash, NeoBenz Micro, Oscion Cleanser, T-Stat, Theramycin Z, Erymax, BenzEFoam, Pacnex HP, Clindacin PAC, Binora, BenzEFoam Ultra, Clindacin P, Delos, Pledgaclin, SE BPO, BP Wash, Pacnex, Theramycin, Benzashave, SoluCLENZ Rx, Breze, Lavoclen-8, Lavoclen-4, Noritate, Ethexderm, Ery-Sol, Romycin, E-Solve 2, Oxy 10 Balance, Loroxide, Benzagel Wash, Emcin Clear, Persa-Gel, ClindaReach Pledget, Clindagel, Clindets Pledget, Clinda-Derm, Brevoxyl-8, Brevoxyl-4, Fostex BPO, Ery Pads, Desquam-E, Rozex, MetroLotion, MetroCream, Eryderm, Akne-Mycin, Emgel, EthexDERM BPW, Triaz, Brevoxyl, Desquam-X 10, Benzac W, Clinac BPO, Acne-10, Brevoxyl Creamy Wash, Seba-Gel, Oxy Vanishing Gel, Vanoxide, pimecrolimus, Clear By Design, Fostex Wash 10%, Fostex Gel 10%, Benoxyl 10, Zeroxin, Desquam-X 5, Peroxin A, Del-Aqua, Ben-Aqua, Benoxyl 5, Desquam-X Wash, Peroxin A 10, Clearplex, Benzagel, Persa-Gel W, Riax