Join the 'Nephrolithiasis' group to help and get support from people like you.
Nephrolithiasis News
Related terms: Kidney Stones
Posted 13 Feb 2018 by Drugs.com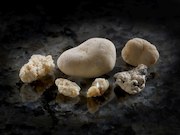 TUESDAY, Feb. 13, 2018 – Kidney stones are becoming more common, especially in women, new research has found. Better diagnostic tools could be part of the reason for the steady rise in diagnoses, according to Mayo Clinic researchers. By using CT scans, "we are now diagnosing symptomatic kidney stones that previously would have gone undiagnosed because they would not have been detected," lead ...
Posted 20 Mar 2015 by Drugs.com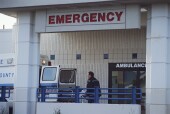 FRIDAY, March 20, 2015 – One in nine patients discharged from the emergency department after being treated for kidney stones may return with the same problem, a new study suggests. The analysis of 128,000 kidney stone-related visits to ERs in California over two years also found that symptoms that cause patients to return included uncontrolled pain, severe vomiting resulting in dehydration, and ...
Further Information
Related Condition Support Groups
Related Drug Support Groups