Join the 'Lymphocytic Colitis' group to help and get support from people like you.
Lymphocytic Colitis News
Posted 21 Sep 2017 by Drugs.com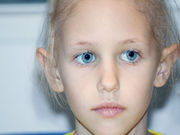 THURSDAY, Sept. 21, 2017 – Children with inflammatory bowel disease (IBD) face an increased risk of cancer, a new study claims. The risk persists into adulthood, and is especially elevated for gastrointestinal cancers, the researchers added. The "extent and duration of chronic inflammation might be the main driving mechanisms underlying the increased risk of cancer," the researchers suggested. ...
Posted 4 Aug 2015 by Drugs.com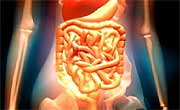 TUESDAY, Aug. 4, 2015 – People with inflammatory bowel disease, such as Crohn's disease or ulcerative colitis, have an increased risk for an anxiety disorder, especially women, a new study suggests. Inflammatory bowel disease (IBD) is a group of disorders that cause chronic inflammation of the digestive tract. "Patients with IBD face substantial chronic physical problems associated with the ...
Further Information
Related Condition Support Groups
Related Drug Support Groups
sulfasalazine, Pepto-Bismol, loperamide, mesalamine, Kaopectate, bismuth subsalicylate, Azulfidine, Sulfazine, Childrens Kaopectate, view more... Peptic Relief, Neo-Diaral, Kaopectate II, Kaopectate 1-D, K-Pek, Kapectolin (New Formula), Stress Maximum Strength, Diar-Aid, Maximum Strength Stress, Pink Bismuth, Bismarex, Diamode, Kao-Paverin, Imotil, Pepto Diarrhea Control, Azulfidine EN-tabs, Bismatrol, Stomach Relief