Join the 'Cyclic Vomiting Syndrome' group to help and get support from people like you.
Cyclic Vomiting Syndrome News
Related terms: Cyclical Vomiting Syndrome
Posted 17 Dec 2009 by Drugs.com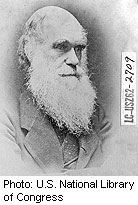 THURSDAY, Dec. 17 – An Australian researcher claims he has identified the illness that caused the renowned naturalist Charles Darwin to suffer nausea, vomiting, headaches and skin problems for most of his adult life. Numerous mental and physical diagnoses have been suggested for the illness that could be so disabling that Darwin would become a virtual recluse for periods of time. These include ...
Further Information
Related Condition Support Groups
Related Drug Support Groups