Join the 'Brain' group to help and get support from people like you.
Brain News
Posted 6 Apr 2015 by Drugs.com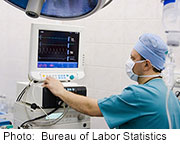 MONDAY, April 6, 2015 – Cooling the body might help prevent or lessen brain damage caused by cardiac arrest, a new study suggests. People who received what is called targeted body temperature management after cardiac arrest – when the heart stops beating – had good outcomes in terms of quality of life and mental function, researchers said. Body temperatures were lowered between 2 and 7 degrees ...