Join the 'Allopurinol' group to help and get support from people like you.
Allopurinol News
Posted 21 Aug 2017 by Drugs.com
CAMBRIDGE, Mass.--(BUSINESS WIRE)--Aug. 21, 2017-- Ironwood Pharmaceuticals, Inc. (NASDAQ: IRWD) today announced Duzallo was approved by the U.S. Food and Drug Administration (FDA) as a once-daily oral treatment for hyperuricemia associated with gout in patients who have not achieved target serum uric acid (sUA) levels with a medically appropriate daily dose of allopurinol alone. Duzallo is not ...
Posted 28 Mar 2014 by Drugs.com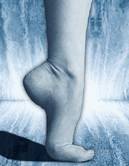 FRIDAY, March 28, 2014 – A drug often used to treat gout may reduce the risk of premature death in patients with this common form of arthritis, according to a new study. Previous research has associated gout with an increased risk of early death. This study examined how allopurinol – the most widely used medication for gout – might affect that risk. Allopurinol causes a potentially fatal ...
Further Information
Related Condition Support Groups
Gout, Heart Failure, Congestive Heart Failure, Calcium Oxalate Calculi with Hyperuricosuria, Hyperuricemia Secondary to Chemotherapy, Cardiothoracic Surgery, High Risk Percutaneous Transluminal Angioplasty, Leishmaniasis, Mania, Reactive Perforating Collangenosis, Urinary Tract Stones
Related Drug Support Groups
Allopurinol Patient Information at Drugs.com