Dianeal PD-2
Generic Name: sodium chloride, sodium lactate, calcium chloride, magnesium chloride and dextrose
Dosage Form: injection, solution

Medically reviewed on August 1, 2016
Indications and Usage for Dianeal PD-2
DIANEAL peritoneal dialysis solutions are indicated for patients in acute or chronic renal failure.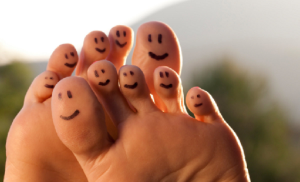 Dianeal PD-2 Dosage and Administration
Basic Dosing Information
DIANEAL peritoneal dialysis solutions are intended for intraperitoneal administration only. Not for intravenous administration.
Select mode of therapy, frequency of treatment, formulation, fill volume, duration of dwell, and length of dialysis based on the patient's clinical condition, fluid, electrolyte and specific needs.The fill volume depends on body size, usually from 2.0 to 2.5 liters per 1.73m2 for adults.
DIANEAL peritoneal dialysis solutions are intended for use in Continuous Ambulatory Peritoneal Dialysis (CAPD) or Automated Peritoneal Dialysis (APD). Refer to directions accompanying ancillary equipment for CAPD and APD system preparation.
Product Selection
To avoid the risk of severe dehydration and hypovolemia and to minimize the loss of protein, it is advisable to select the peritoneal dialysis solution with the lowest level of osmolarity consistent with the fluid removal requirements for that exchange. As the patient's body weight becomes closer to the ideal dry weight, lowering the dextrose concentration of DIANEAL solution is recommended. DIANEAL 4.25% dextrose-containing solution has the highest osmolarity of the DIANEAL solutions and using it for all exchanges may cause dehydration [see Dosage Forms and Strengths (3)].
Adding Medications
If the resealable rubber plug on the medication port is missing or partly removed, do not use the product if medication is to be added.
To add a medication:
1.

Put on mask. Clean and/or disinfect hands.

2.

Prepare medication port site using aseptic technique.

3.

Using a syringe with a 1-inch long, 25- to 19-gauge needle, puncture the medication port and inject additive.

4.

Reposition container with container ports up and evacuate medication port by squeezing and tapping it.

5.

Mix solution and additive thoroughly.
Directions for Use
Warming
DIANEAL peritoneal dialysis solution can be warmed to 37°C (98.6°F). Only dry heat should be used. For CAPD, it is best to warm solutions within the overwrap using a heating pad. Do not immerse DIANEAL solutions in water for warming. Do not use a microwave oven to warm DIANEAL solutions.
To Open
To open, tear the overwrap down at the slit and remove the solution container. Do not use sharp objects to remove the overwrap.
Product Inspection
Parenteral drug products should be inspected visually for particulate matter and discoloration prior to administration. Do not use solutions that are cloudy, discolored, contain visible particulate matter, or show evidence of leakage. Some opacity of the plastic, due to moisture absorption during the sterilization process, may be observed. This does not affect the solution quality or safety and may often leave a slight amount of moisture within the overwrap. The opacity should diminish gradually.
Inspect the bag connector to ensure the tip protector (pull ring or blue pull tip) is attached. Do not use if the tip protector is not attached to the connector. Inspect the DIANEAL solution for signs of leakage and check for minute leaks by squeezing the container firmly. If the container has frangible(s), inspect that they are positioned correctly and are not broken. Do not use DIANEAL solution if the frangible(s) are broken or leaks are suspected as sterility may be impaired.
For DIANEAL solutions in ULTRABAG containers, inspect the tubing and drain container for presence of solution. Small droplets are acceptable, but if solution flows past the frangible prior to use, do not use and discard the units.
CAPD therapy using ULTRABAG containers
Select appropriate formulation from Table 1.
1.

Uncoil tubing and drain bag, ensuring that the transfer set is closed.

2.

Break the connector (Y-set) frangible.

3.

Remove the tip protector from connector of solution container. Do not reuse the solution or container once the tip protector is removed.

4.

Immediately attach the solution container to patient connector (transfer set).

5.

Clamp solution line and then break frangible near solution bag. Hang solution container and place the drainage container below the level of the abdomen.

6.

Open transfer set to drain the solution from abdomen. If drainage cannot be established, contact your clinician. When drainage complete, close transfer set.

7.

Remove clamp from solution line and flush new solution to flow into the drainage container for 5 seconds to prime the line. Clamp drain line after flush complete.

8.

Open transfer set to fill. When fill complete, close transfer set.

9.

Disconnect ULTRABAG container from transfer set and apply MINICAP disconnect cap.

10.

Upon completion of therapy, discard any unused portion.
APD therapy using AMBU-FLEX containers with pull rings or plastic containers with blue pull tips or pull rings
Select appropriate formulation from Table 1, 2 or 3.
Put on mask. Clean and/or disinfect hands. Using aseptic technique;
1.

Remove the tip protector from connector of solution container. Do not reuse the solution or container once the tip protector is removed.

2.

Immediately attach the solution container to an appropriate automated peritoneal dialysis set.

3.

Continue therapy as instructed in user manual or directions accompanying tubing sets for automated peritoneal dialysis.

4.

Upon completion of therapy, discard any unused portion.
Dosage Forms and Strengths
DIANEAL peritoneal dialysis solution is formulated with the following ionic concentrations:
Contraindications
DIANEAL peritoneal dialysis solutions are contraindicated in patients with severe lactic acidosis.
Warnings and Precautions
Peritonitis and Encapsulating Peritoneal Sclerosis
Peritonitis has been associated with DIANEAL peritoneal dialysis solution use. Following use, inspect the drained fluid for the presence of fibrin or cloudiness, which may indicate the presence of peritonitis. Improper clamping or priming sequence may result in infusion of air into the peritoneal cavity, which may result in abdominal pain and/or peritonitis. If peritonitis occurs, treat with appropriate therapy.
Encapsulating Peritoneal Sclerosis (EPS), sometimes fatal, is a complication of peritoneal dialysis therapy and has been reported in patients using DIANEAL solutions.
Lactic Acidosis
Monitor patients with conditions known to increase the risk of lactic acidosis [e.g., severe hypotension or sepsis that can be associated with acute renal failure, hepatic failure, inborn errors of metabolism, and treatment with drugs such as nucleoside/nucleotide reverse transcriptase inhibitors (NRTIs)] before the start of treatment and during treatment with lactate-based peritoneal dialysis solutions. Use of DIANEAL solutions in patients with severe lactic acidosis is contraindicated [see Contraindications (4)].
Overinfusion
Overinfusion of peritoneal dialysis solution volume into the peritoneal cavity may be characterized by abdominal distention, feeling of fullness and/or shortness of breath. Drain the peritoneal dialysis solution from the peritoneal cavity to treat overinfusion.
Electrolyte, Fluid, and Nutrition Imbalances
Peritoneal dialysis may affect a patient's protein, water-soluble vitamin, potassium, bicarbonate, calcium, and magnesium levels and volume status. Monitor hematology, electrolytes, blood chemistry and fluid status periodically and take appropriate clinical action.
Potassium is omitted from DIANEAL solutions because dialysis may be performed to correct hyperkalemia. In situations where there is a normal serum potassium level or hypokalemia, addition of potassium chloride (up to a concentration of 4 mEq/L) to the solution may be necessary to prevent severe hypokalemia. Monitor fluid status to avoid hyper- or hypovolemia and potentially severe consequences including congestive heart failure, volume depletion and hypovolemic shock.
Hyperglycemia
DIANEAL solutions contain dextrose and may increase the risk for hyperglycemia in patients with impaired glucose tolerance. Patients may require initiation or modification of antidiabetic therapy during treatment with DIANEAL solutions. Monitor blood glucose.
Adverse Reactions
The following adverse reactions are discussed elsewhere in the label:
Peritonitis and Encapsulating Peritoneal Sclerosis [see Warnings and Precautions (5.1)]
Electrolyte and Fluid Imbalances [see Warnings and Precautions (5.4)]
Clinical Trials Experience
There are no data available on adverse reactions from controlled clinical trials conducted to evaluate the safety of DIANEAL peritoneal dialysis solutions.
Post-Marketing Experience
The following adverse experiences have been identified during post-approval use of DIANEAL solutions or in conjunction with performing the peritoneal dialysis procedure. Because these experiences are reported voluntarily from a population of uncertain size, it is not always possible to reliably estimate their frequency or establish a causal relationship during drug exposure. Most of these adverse experiences are believed to be consequences of peritoneal dialysis.
INFECTIONS AND INFESTATIONS: Fungal peritonitis, Peritonitis bacterial, Catheter related infection
METABOLISM AND NUTRITION DISORDERS: Hypovolemia, Hypervolemia, Fluid retention, Hypokalemia, Hyponatremia, Dehydration, Hypochloremia
VASCULAR DISORDERS: Hypotension, Hypertension
RESPIRATORY, THORACIC, AND MEDIASTINAL DISORDERS: Dyspnea
GASTROINTESTINAL DISORDERS: Sclerosing encapsulating peritonitis, Peritonitis, Peritoneal cloudy effluent, Vomiting, Diarrhea, Nausea, Constipation, Abdominal pain, Abdominal distension, Abdominal discomfort
SKIN AND SUBCUTANEOUS DISORDERS: Stevens-Johnson syndrome, Urticaria, Rash, (including pruritic, erythematous and generalized), Pruritus
MUSCULOSKELETAL, CONNECTIVE TISSUE DISORDERS: Myalgia, Muscle spasms, Musculoskeletal pain
GENERAL DISORDERS AND ADMINISTRATION SITE CONDITIONS: Generalized edema, Pyrexia, Malaise, Infusion site pain, Catheter related complication
Drug Interactions
As with other dialysis solutions, blood concentrations of dialyzable drugs may be reduced by dialysis. Dosage adjustment of concomitant medications may be necessary.
Diabetic patients may require dosage adjustments of insulin or other treatments for hyperglycemia [see Warnings and Precautions (5.5)].
USE IN SPECIFIC POPULATIONS
Pregnancy
DIANEAL peritoneal dialysis solution is a pharmacologically inactive solution. While there are no adequate and well controlled studies in pregnant women, appropriate administration of DIANEAL solutions, with appropriate monitoring of hematology, electrolytes, blood chemistry and fluid status is not expected to cause fetal harm. Animal reproduction studies have not been conducted with DIANEAL solutions.
The estimated background risk of major birth defects and miscarriage for the indicated population is unknown. In the U.S. general population, the estimated background risk of major birth defects and miscarriage in clinically recognized pregnancies is 2-4% and 15-20%, respectively.
Lactation
The components of DIANEAL solutions are excreted in human milk.
Pediatric Use
Safety and effectiveness have been established based on published clinical data. No adequate and well-controlled studies have been conducted with DIANEAL solutions in pediatric patients.
Geriatric Use
Safety and effectiveness have been established based on published clinical data.
Overdosage
There is a potential for overdose resulting in hypervolemia, hypovolemia, electrolyte disturbances or hyperglycemia. Excessive use of DIANEAL peritoneal dialysis solution with 4.25% dextrose during a peritoneal dialysis treatment can result in significant removal of water from the patient.
Dianeal PD-2 Description
DIANEAL peritoneal dialysis solutions are sterile, nonpyrogenic solutions in flexible containers for intraperitoneal administration only. The peritoneal dialysis solutions contain no bacteriostatic or antimicrobial agents.
DIANEAL solutions are hyperosmolar solutions.
Table 6 -DIANEAL Low Calcium Peritoneal Dialysis Solution Plastic container with pull ring for APD therapy
The plastic container is fabricated from polyvinyl chloride (PVC Plastic). Exposure to temperatures above 25°C/77°F during transport and storage will lead to minor losses in moisture content. Higher temperatures lead to greater losses. It is unlikely that these minor losses will lead to clinically significant changes within the expiration period. The amount of water that can permeate from inside the solution container into the overwrap is insufficient to affect the solution significantly.
Solutions in contact with the plastic container can leach out certain of its chemical components in very small amounts within the expiration period, e.g. di-2-ethylhexyl phthalate (DEHP), up to 5 parts per million; however, the safety of the plastic has been confirmed in tests in animals according to USP biological tests for plastic containers as well as by cell culture toxicity studies.
Dianeal PD-2 - Clinical Pharmacology
Mechanism of Action
DIANEAL peritoneal dialysis solutions are a pharmacologically inactive, hypertonic peritoneal dialysis solution containing dextrose, a monosaccharide, as the primary osmotic agent. An osmotic gradient must be created between the peritoneal membrane and the dialysis solution in order for ultrafiltration to occur. The hypertonic concentration of glucose in DIANEAL solutions exert an osmotic pressure across the peritoneal membrane resulting in transcapillary ultrafiltration. Like other peritoneal dialysis solutions, DIANEAL solutions contain electrolytes to facilitate the correction of electrolyte abnormalities. DIANEAL solutions contain a buffer, lactate, to help normalize acid-base abnormalities.
Pharmacokinetics
Absorption
Glucose is rapidly absorbed from the peritoneal cavity by diffusion and appears quickly in the circulation due to the high glucose concentration gradient between DIANEAL solutions compared to blood capillary glucose level. Absorption per unit time will be the highest at the start of an exchange and decreases over time. The rate of glucose absorption will be dependent upon the transport characteristics of the patient's peritoneal membrane as determined by a peritoneal equilibration test (PET). Glucose absorption will also depend upon the concentration of glucose used for the exchange and the length of the dwell. Transport of other molecules will be dependent upon the molecular size of the solute, the concentration gradient, and the effective peritoneal surface area as determined by the PET.
Metabolism and Elimination
Glucose is metabolized by normal cellular pathways (i.e., glycolysis). Metabolism of lactate occurs in the liver and results in the generation of the bicarbonate. Glucose not absorbed during PD exchange procedure is removed by drainage of the PD solution from the peritoneal cavity.
Drug Interaction Studies
Heparin
No human drug interaction studies with heparin were conducted. In vitro studies demonstrated no evidence of incompatibility of heparin with DIANEAL solutions.
Antibiotics
No formal clinical drug interaction studies have been performed. In vitro studies of the following medications have demonstrated stability with DIANEAL solutions: amphotericin B, ampicillin, cefazolin, cefepime, cefotaxime, ceftazidime, ceftriaxone, ciprofloxacin, clindamycin, deferoxamine, erythromycin, gentamicin, linezolid, mezlocillin, miconazole, moxifloxacin, nafcillin, ofloxacin, penicillin G, piperacillin, sulfamethoxazole/trimethoprim, ticarcillin, tobramycin, and vancomycin. However, aminoglycosides should not be mixed with penicillins due to chemical incompatibility.
How Supplied/Storage and Handling
DIANEAL peritoneal dialysis solutions are available in the following single-dose containers and fill volumes as shown in Tables 7-8:
All DIANEAL peritoneal dialysis solutions have overfills which are declared on container labeling.
Freezing of solution may occur at temperatures below 0°C (32°F). Allow to thaw naturally in ambient conditions and thoroughly mix contents by shaking.
Exposure of pharmaceutical products to heat should be minimized. Avoid excessive heat. It is recommended the product be stored at room temperature (25°C/77°F): brief exposure up to 40°C (104°F) does not adversely affect the product.
Store in moisture barrier overwrap and in carton until ready to use.
Patient Counseling Information
Inspection: Advise patients to inspect DIANEAL peritoneal dialysis solutions before use, and not to use if the solution is cloudy, discolored, contains particulate matter or if there is evidence of leakage.
Administration: Advise patients on proper administration and the importance of using aseptic technique throughout the entire PD procedure. Advise patients only to use dry heat to warm solution to about 37°C (98°F) and not to microwave or submerge in water.
Peritonitis: Advise patients to seek medical attention if they experience signs or symptoms of peritonitis.
Baxter, Ambu-Flex, Dianeal, MiniCap and UltraBag are trademarks of Baxter International Inc.
Baxter Healthcare Corporation
Deerfield, IL 60015 USA
Printed in USA
0719000089
PACKAGE/LABEL PRINCIPAL DISPLAY PANEL
L5B5166 2000 mL
NDC 0941-0411-06(APPROX 80 mL EXCESS)
BaxterLogo
Dianeal PD-2
Peritoneal Dialysis Solution
with1.5% Dextrose
EACH 100 mL CONTAINS 1.5 g DEXTROSE HYDROUS
USP 538 mg SODIUM CHLORIDE USP 448 mg SODIUM
LACTATE 25.7 mg CALCIUM CHLORIDE USP 5.08 mg
MAGNESIUM CHLORIDE USP pH 5.2 (4.0 TO 6.5)
mEq/L SODIUM - 132 CALCIUM - 3.5 MAGNESIUM
- 0.5 CHLORIDE - 96 LACTATE - 40
OSMOLARITY - 346 mOsmol/L (CALC)
STERILE NONPYROGENIC
POTASSIUM CHLORIDE TO BE ADDED ONLY
UNDER THE DIRECTION OF A PHYSICIAN
SEE PACKAGE INSERT FOR DOSAGE INFORMATION
USE AS DIRECTED BY PHYSICIAN
FOR INTRAPERITONEAL ADMINISTRATION ONLY
CAUTIONS SQUEEZE AND INSPECT INNER
BAG WHICH MAINTAINS PRODUCT STERILITY
DISCARD IF LEAKS ARE FOUND
DO NOT USE UNLESS SOLUTION IS CLEAR
DISCARD UNUSED PORTION
Rx ONLY
STORE UNIT IN MOISTURE BARRIER OVERWRAP AT
ROOM TEMPERATURE (25°C/77°F) UNTIL READY TO
USE
AVOID EXCESSIVE HEAT SEE INSERT
Ambu-Flex II CONTAINER PL 146 PLASTIC
BAXTER DIANEAL AMBU-FLEX II AND PL 146 ARE
TRADEMARKS OF BAXTER INTERNATIONAL INC
BAXTER HEALTHCARE CORPORATION
DEERFIELD IL 60015 USA
MADE IN USA 07-25-56-615
PD-2 1.5% Dextrose
L5B516 6-2000 ML
AMBU-FLEX II CONTAINERS1.5%
Dianeal PD-2 1.5% DEX EXP
PERITONEAL DIALYSIS SOLUTION XXXXX
SECONDARY BAR CODE
(17) YYMM00 (10) XXXXX
LOT PRIMARY BAR CODE
XXXXX
(01) 50309410411068
L5B5177 2000 mL
NDC 0941-0413-06 (APPROX 80 mL EXCESS)
3000 mL NOMINAL SIZE CONTAINER
BaxterLogo
Dianeal PD-2
Peritoneal Dialysis Solution
with 2.5% Dextrose
EACH 100 mL CONTAINS 2.5 g DEXTROSE HYDROUS USP
538 mg SODIUM CHLORIDE USP 448 mg SODIUM LACTATE
25.7 mg CALCIUM CHLORIDE USP 5.08 mg MAGNESIUM
CHLORIDE USP pH 5.2 (4.0 TO 6.5)
mEq/L SODIUM - 132 CALCIUM - 3.5 MAGNESIUM - 0.5
CHLORIDE - 96 LACTATE - 40
OSMOLARITY - 346 mOsmol/L (CALC)
STERILE NONPYROGENIC
POTASSIUM CHLORIDE TO BE ADDED ONLY
UNDER THE DIRECTION OF A PHYSICIAN
SEE PACKAGE INSERT FOR DOSAGE INFORMATION
USE AS DIRECTED BY PHYSICIAN
FOR INTRAPERITONEAL ADMINISTRATION ONLY
CAUTIONS SQUEEZE AND INSPECT INNER
BAG WHICH MAINTAINS PRODUCT STERILITY
DISCARD IF LEAKS ARE FOUND
DO NOT USE UNLESS SOLUTION IS CLEAR
DISCARD UNUSED PORTION
Rx ONLY
STORE UNIT IN MOISTURE BARRIER OVERWRAP AT
ROOM TEMPERATURE (25°C/77°F) UNTIL READY TO
USE
AVOID EXCESSIVE HEAT SEE INSERT
Ambu-Flex II CONTAINER PL 146 PLASTIC
BAXTER DIANEAL AMBU-FLEX II AND PL 146 ARE
TRADEMARKS OF BAXTER INTERNATIONAL INC
BAXTER HEALTHCARE CORPORATION
DEERFIELD IL 60015 USA
MADE IN USA 07-25-56-586
PD-2 2.5% Dextrose
L5B5177 6-2000ML
AMBU-FLEX II CONTAINERS 2.5%
Dianeal PD-2 2.5% DEX EXP
PERITONEAL DIALYSIS SOLUTION XXXXX
SECONDARY BAR CODE
(17) YYMM00 (10) XXXXX
LOT PRIMARY BAR CODE
XXXXX
(01) 50309410413062
L5B5187 2000 mL
NDC 0941-0415-06 (APPROX 80 mL EXCESS)
3000 mL NOMINAL SIZE CONTAINER
BaxterLogo
Dianeal PD-2
Peritoneal Dialysis Solution
with 4.25% Dextrose
EACH 100 mL CONTAINS 4.25 g DEXTROSE HYDROUS USP
538 mg SODIUM CHLORIDE USP 448 mg SODIUM LACTATE
25.7 mg CALCIUM CHLORIDE USP 5.08 mg MAGNESIUM
CHLORIDE USP pH 5.2 (4.0 TO 6.5)
mEq/L SODIUM - 132 CALCIUM - 3.5 MAGNESIUM - 0.5
CHLORIDE - 96 LACTATE - 40
OSMOLARITY - 346 mOsmol/L (CALC)
STERILE NONPYROGENIC
POTASSIUM CHLORIDE TO BE ADDED ONLY
UNDER THE DIRECTION OF A PHYSICIAN
SEE PACKAGE INSERT FOR DOSAGE INFORMATION
USE AS DIRECTED BY PHYSICIAN
FOR INTRAPERITONEAL ADMINISTRATION ONLY
WARNING EXTENSIVE USE OF THIS SOLUTION
DURING ONE PERITONEAL DIALYSIS PROCEDURE CAN
RESULT IN SIGNIFICANT REMOVAL OF WATER FROM
THE PATIENT
CAUTIONS SQUEEZE AND INSPECT INNER BAG
WHICH MAINTAINS PRODUCT STERILITY DISCARD IF
LEAKS ARE FOUND
DO NOT USE UNLESS SOLUTION IS CLEAR
DISCARD UNUSED PORTION
Rx ONLY
STORE UNIT IN MOISTURE BARRIER OVERWRAP AT
ROOM TEMPERATURE (25°C/77°F) UNTIL READY TO
USE
AVOID EXCESSIVE HEAT SEE INSERT
Ambu-Flex II CONTAINER PL 146 PLASTIC
BAXTER DIANEAL AMBU-FLEX II AND PL 146 ARE
TRADEMARKS OF BAXTER INTERNATIONAL INC
BAXTER HEALTHCARE CORPORATION
DEERFIELD IL 60015 USA
MADE IN USA 07-25-56-591
PD-2 4.25% Dextrose
L5B5187 6-2000ML
AMBU-FLEX II CONTAINERS 4.25%
Dianeal PD-2 4.25% DEX EXP
PERITONEAL DIALYSIS SOLUTION XXXXX
SECONDARY BAR CODE
(17) YYMM00 (10) XXXXX
LOT PRIMARY BAR CODE
XXXXX
(01) 50309410415066
L5B4825 2000 mL
NDC 0941-0409-06 (APPROX 80 mL EXCESS)

BaxterLogo
Dianeal
Low Calcium (2.5 mEq/L)
Peritoneal Dialysis Solution
with 1.5% Dextrose
EACH 100 mL CONTAINS 1.5 g DEXTROSE HYDROUS
USP 538 mg SODIUM CHLORIDE USP 448 mg SODIUM
LACTATE 18.3 mg CALCIUM CHLORIDE USP 5.08 mg
MAGNESIUM CHLORIDE USP pH 5.2 (4.0 TO 6.5)
mEq/L SODIUM - 132 CALCIUM - 2.5 MAGNESIUM -
0.5 CHLORIDE - 95 LACTATE - 40
OSMOLARITY - 346 mOsmol/L (CALC)
STERILE NONPYROGENIC
POTASSIUM CHLORIDE TO BE ADDED ONLY
UNDER THE DIRECTION OF A PHYSICIAN
SEE PACKAGE INSERT FOR DOSAGE INFORMATION
USE AS DIRECTED BY PHYSICIAN
FOR INTRAPERITONEAL ADMINISTRATION ONLY
CAUTIONS SQUEEZE AND INSPECT INNER BAG
WHICH MAINTAINS PRODUCT STERILITY DISCARD
IF LEAKS ARE FOUND
DO NOT USE UNLESS SOLUTION IS CLEAR
DISCARD UNUSED PORTION
Rx ONLY
STORE UNIT IN MOISTURE BARRIER OVERWRAP AT
ROOM TEMPERATURE (25°C/77°F) UNTIL READY TO
USE
AVOID EXCESSIVE HEAT SEE INSERT
Ambu-Flex II CONTAINER PL 146 PLASTIC
BAXTER DIANEAL AMBU-FLEX II AND PL 146 ARE
TRADEMARKS OF BAXTER INTERNATIONAL INC
BAXTER HEALTHCARE CORPORATION
DEERFIELD IL 60015 USA
MADE IN USA 07-25-56-640
Low Calcium 1.5% Dextrose
L5B48256-2000 ML
AMBU-FLEX II CONTAINERS 1.5%
DIANEAL LOW CALCIUM 1.5% DEX EXP
PERITONEAL DIALYSYS SOLUTION XXXXX
SECONDARY BAR CODE
(17) YYMM00 (10) XXXXX
LOT PRIMARY BAR CODE
XXXXX
(01) 50309410409065
L5B9727 2000 mL
NDC 0941-0457-08 (APPROX 80 mL EXCESS)
3000 mL NOMINAL SIZE CONTANER
BaxterLogo
Dianeal
Low Calcium (2.5 mEq/L)
Peritoneal Dialysis Solution
with 2.5% Dextrose
EACH 100 mL CONTAINS 2.5 g DEXTROSE HYDROUS USP
538 mg SODIUM CHLORIDE USP 448 mg SODIUM LACTATE
18.3 mg CALCIUM CHLORIDE USP 5.08 mg MAGNESIUM
CHLORIDE USP pH 5.2 (4.0 TO 6.5)
mEq/L SODIUM - 132 CALCIUM - 2.5 MAGNESIUM - 0.5
CHLORIDE - 95 LACTATE - 40
OSMOLARITY - 346 mOsmol/L (CALC)
STERILE NONPYROGENIC
POTASSIUM CHLORIDE TO BE ADDED ONLY
UNDER THE DIRECTION OF A PHYSICIAN
SEE PACKAGE INSERT FOR DOSAGE INFORMATION
USE AS DIRECTED BY PHYSICIAN
FOR INTRAPERITONEAL ADMINISTRATION ONLY
CAUTIONS SQUEEZE AND INSPECT INNER BAG
WHICH MAINTAINS PRODUCT STERILITY DISCARD IF
LEAKS ARE FOUND
DO NOT USE UNLESS SOLUTION IS CLEAR
DISCARD UNUSED PORTION
Rx ONLY
STORE UNIT IN MOISTURE BARRIER OVERWRAP AT
ROOM TEMPERATURE (25°C/77°F) UNTIL READY TO
USE
AVOID EXCESSIVE HEAT SEE INSERT
Ambu-Flex II CONTAINER PL 146 PLASTIC
BAXTER DIANEAL AMBU-FLEX II AND PL 146 ARE
TRADEMARKS OF BAXTER INTERNATIONAL INC
BAXTER HEALTHCARE CORPORATION
DEERFIELD IL 60015 USA
MADE IN USA 07-25-56-641
Low Calcium 2.5% Dextrose
L5B97276-2000ML
AMBU-FLEX II CONTAINERS 2.5%
DIANEAL LOW CALCIUM 2.5% DEX EXP
PERITONEAL DIALYSYS SOLUTION XXXXX
SECONDARY BAR CODE
(17) YYMM00 (10) XXXXX
LOT PRIMARY BAR CODE
XXXXX
(01) 50309410457080
L5B9747 2000 mL
NDC 0941-0459-08 (APPROX 80 mL EXCESS)
3000 mL NOMINAL SIZE CONTANER
BaxterLogo
Dianeal
Low Calcium (2.5 mEq/L)
Peritoneal Dialysis Solution
with 4.25% Dextrose
EACH 100 mL CONTAINS 4.25 g DEXTROSE HYDROUS USP
538 mg SODIUM CHLORIDE USP 448 mg SODIUM LACTATE
18.3 mg CALCIUM CHLORIDE USP 5.08 mg MAGNESIUM
CHLORIDE USP pH 5.2 (4.0 TO 6.5)
mEq/L SODIUM - 132 CALCIUM - 2.5 MAGNESIUM - 0.5
CHLORIDE - 95 LACTATE - 40
OSMOLARITY - 346 mOsmol/L (CALC)
STERILE NONPYROGENIC
POTASSIUM CHLORIDE TO BE ADDED ONLY
UNDER THE DIRECTION OF A PHYSICIAN
SEE PACKAGE INSERT FOR DOSAGE INFORMATION
USE AS DIRECTED BY PHYSICIAN
FOR INTRAPERITONEAL ADMINISTRATION ONLY
CAUTIONS SQUEEZE AND INSPECT INNER BAG
WHICH MAINTAINS PRODUCT STERILITY DISCARD IF
LEAKS ARE FOUND
DO NOT USE UNLESS SOLUTION IS CLEAR
DISCARD UNUSED PORTION
Rx ONLY
STORE UNIT IN MOISTURE BARRIER OVERWRAP AT
ROOM TEMPERATURE (25°C/77°F) UNTIL READY TO
USE
AVOID EXCESSIVE HEAT SEE INSERT
Ambu-Flex II CONTAINER PL 146 PLASTIC
BAXTER DIANEAL AMBU-FLEX II AND PL 146 ARE
TRADEMARKS OF BAXTER INTERNATIONAL INC
BAXTER HEALTHCARE CORPORATION
DEERFIELD IL 60015 USA
MADE IN USA 07-25-56-642
Low Calcium 4.25% Dextrose
L5B97476-2000ML
AMBU-FLEX II CONTAINERS 4.25%
DIANEAL LOW CALCIUM 4.25% DEX EXP
PERITONEAL DIALYSYS SOLUTION XXXXX
SECONDARY BAR CODE
(17) YYMM00 (10) XXXXX
LOT PRIMARY BAR CODE
XXXXX
(01) 503094104590804
07-25-47-851
5B9866 2000 mL
NDC 0941-0426-52 (APPROX 80 mL EXCESS)
BaxterLogo
Dianeal PD-2
Peritoneal Dialysis Solution
with 1.5% Dextrose
EACH 100 mL CONTAINS 1.5 g DEXTROSE HYDROUS USP
538 mg SODIUM CHLORIDE USP 448 mg SODIUM
LACTATE 25.7 mg CALCIUM CHLORIDE USP 5.08 mg
MAGNESIUM CHLORIDE USP pH 5.2 (4.0 TO 6.5)
mEq/L SODIUM - 132 CALCIUM - 3.5 MAGNESIUM - 0.5
CHLORIDE - 96 LACTATE - 40
OSMOLARITY - 346 mOsmol/L (CALC)
STERILE NONPYROGENIC
POTASSIUM CHLORIDE TO BE ADDED ONLY
UNDER THE DIRECTION OF A PHYSICIAN
READ PACKAGE INSERT FOR FULL INFORMATION
FOR INTRAPERITONEAL ADMINISTRATION ONLY
USE AS DIRECTED BY PHYSICIAN
CAUTIONS SQUEEZE AND INSPECT INNER BAG
WHICH MAINTAINS PRODUCT STERILITY DISCARD
IF LEAKS ARE FOUND
DO NOT USE UNLESS SOLUTION IS CLEAR
DISCARD UNUSED PORTION
Rx ONLY
STORE UNIT IN MOISTURE BARRIER OVERWRAP AT
ROOM TEMPERATURE (25°C/77°F) UNTIL READY TO
USE
AVOID EXCESSIVE HEAT SEE INSERT
UltraBag CONTAINER PL 146 PLASTIC
BAXTER DIANEAL ULTRABAG AND PL 146 ARE
TRADEMARKS OF BAXTER INTERNATIONAL INC
BAXTER HEALTHCARE CORPORATION
DEERFIELD IL 60015 USA
MADE IN USA
US PAT NOS 4340049 4346703
4439188 4573980
PD-2 1.5% Dextrose
5B9866 6-2000ML IN 2000ML
ULTRABAGTM CONTAINERS 1.5%
DIANEAL® PD-2 1.5% DEX EXP
PERITONEAL DIALYSYS SOLUTION XXXXX
SECONDARY BAR CODE
(17) YYMM00 (10) XXXXX
LOT PRIMARY BAR CODE
XXXXX
(01) 50309410426529
07-25-47-854
5B9876 2000 mL
NDC 0941-0427-52 (APPROX 80 mL EXCESS)
BaxterLogo
Dianeal PD-2
Peritoneal Dialysis Solution
with 2.5% Dextrose
EACH 100 mL CONTAINS 2.5 g DEXTROSE HYDROUS USP
538 mg SODIUM CHLORIDE USP 448 mg SODIUM
LACTATE 25.7 mg CALCIUM CHLORIDE USP 5.08 mg
MAGNESIUM CHLORIDE USP pH 5.2 (4.0 TO 6.5)
mEq/L SODIUM - 132 CALCIUM - 3.5 MAGNESIUM - 0.5
CHLORIDE - 96 LACTATE - 40
OSMOLARITY - 346 mOsmol/L (CALC)
STERILE NONPYROGENIC
POTASSIUM CHLORIDE TO BE ADDED ONLY
UNDER THE DIRECTION OF A PHYSICIAN
READ PACKAGE INSERT FOR FULL INFORMATION
DOSAGE AS DIRECTED BY PHYSICIAN
CAUTIONS SQUEEZE AND INSPECT INNER BAG
WHICH MAINTAINS PRODUCT STERILITY DISCARD
IF LEAKS ARE FOUND
DO NOT USE UNLESS SOLUTION IS CLEAR
DISCARD UNUSED PORTION
Rx ONLY
STORE UNIT IN MOISTURE BARRIER OVERWRAP AT
ROOM TEMPERATURE (25°C/77°F) UNTIL READY TO
USE
AVOID EXCESSIVE HEAT SEE INSERT
UltraBag CCONTAINER PL 146 PLASTIC
BAXTER DIANEAL ULTRABAG AND PL 146 ARE
TRADEMARKS OF BAXTER INTERNATIONAL INC
BAXTER HEALTHCARE CORPORATION
DEERFIELD IL 60015 USA
MADE IN USA
US PAT NOS 4340049 4346703
4439188 4573980
PD-2 2.5% Dextrose
5B9876 6-2000ML IN 2000ML
ULTRABAGTM CONT 2.5%
Dianeal PD-2 2.5% DEX EXP
PERITONEAL DIALYSIS SOLUTION XXXXX
SECONDARY BAR CODE
(17) YYMM00 (10) XXXXX
LOT PRIMARY BAR CODE
XXXXX
(01) 50309410427526
07-25-47-876
5B9896 2000 mL
NDC 0941-0429-52 (APPROX 80 mL EXCESS)
Baxter Logo
Dianeal PD-2
Peritoneal Dialysis Solution
with 4.25% Dextrose
EACH 100 mL CONTAINS 4.25 g DEXTROSE HYDROUS USP
538 mg SODIUM CHLORIDE USP 448 mg SODIUM LACTATE
25.7 mg CALCIUM CHLORIDE USP 5.08 mg MAGNESIUM
CHLORIDE USP pH 5.2 (4.0 TO 6.5)
mEq/L SODIUM - 132 CALCIUM - 3.5 MAGNESIUM - 0.5
CHLORIDE - 96 LACTATE - 40
OSMOLARITY - 346 mOsmol/L (CALC)
STERILE NONPYROGENIC
POTASSIUM CHLORIDE TO BE ADDED ONLY
UNDER THE DIRECTION OF A PHYSICIAN
READ PACKAGE INSERT FOR FULL INFORMATION
WARNING EXTENSIVE USE OF THIS SOLUTION DURING
ONE PERITONEAL DIALYSIS PROCEDURE CAN RESULT IN
SIGNIFICANT REMOVAL OF WATER FROM THE PATIENT
FOR INTRAPERITONEAL ADMINISTRATION ONLY
DOSAGE AS DIRECTED BY A PHYSICIAN
CAUTIONS SQUEEZE AND INSPECT INNER BAG WHICH
MAINTAINS PRODUCT STERILITY DISCARD IF LEAKS
ARE FOUND
DO NOT USE UNLESS SOLUTION IS CLEAR
DISCARD UNUSED PORTION
Rx ONLY
STORE UNIT IN MOISTURE BARRIER OVERWRAP AT ROOM
TEMPERATURE (25°C/77°F) UNTIL READY TO USE
AVOID EXCESSIVE HEAT SEE INSERT
UltraBag CONTAINER PL 146 PLASTIC
BAXTER DIANEAL ULTRABAG AND PL 146 ARE
TRADEMARKS OF BAXTER INTERNATIONAL INC
BAXTER HEALTHCARE CORPORATION
DEERFIELD IL 60015 USA
MADE IN USA
US PAT NOS 4340049 4346703
4439188 4573980
5B9896 6-2000ML IN 2000ML
ULTRABAGTM CONTAINERS 4.25%
DIANEAL® PD-2 4.25% DEX EXP
PERITONEAL DIALYSYS SOLUTION XXXXX
SECONDARY BAR CODE
(17) YYMM00 (10) XXXXX
LOT PRIMARY BAR CODE
XXXXX
(01) 50309410429520
07-25-47-842
5B9766 2000 mL
NDC 0941-0424-52 (APPROX 80 mL EXCESS)
BaxterLogo
Dianeal
Low Calcium (2.5 mEq/L) Peritoneal Dialysis Solution
with 1.5% Dextrose
EACH 100 mL CONTAINS 1.5 g DEXTROSE HYDROUS USP
538 mg SODIUM CHLORIDE USP 448 mg SODIUM LACTATE 18.3 mg CALCIUM CHLORIDE USP 5.08 mg MAGNESIUM CHLORIDE USP pH 5.2 (4.0 TO 6.5)
mEq/L SODIUM - 132 CALCIUM - 2.5 MAGNESIUM - 0.5
CHLORIDE - 95 LACTATE - 40
OSMOLARITY - 346 mOsmol/L (CALC)
STERILE NONPYROGENIC
POTASSIUM CHLORIDE TO BE ADDED ONLY
UNDER THE DIRECTION OF A PHYSICIAN
READ PACKAGE INSET FOR FULL INFORMATION
FOR INTRAPERITONEAL ADMINISTRATION ONLY
DOSAGE AS DIRECTED BY PHYSICIAN
CAUTIONS SQUEEZE AND INSPECT INNER BAG
WHICH MAINTAINS PRODUCT STERILITY DISCARD
IF LEAKS ARE FOUND
DO NOT USE UNLESS SOLUTION IS CLEAR
DISCARD UNUSED PORTION
Rx ONLY
STORE UNIT IN MOISTURE BARRIER OVERWRAP AT
ROOM TEMPERATURE (25°C/77°F) UNTIL READY TO
USE
AVOID EXCESSIVE HEAT SEE INSERT
UltraBag CONTAINER PL 146 PLASTIC
BAXTER DIANEAL ULTRABAG AND PL 146 ARE
TRADEMARKS OF BAXTER INTERNATIONAL INC
BAXTER HEALTHCARE CORPORATION
DEERFIELD IL 60015 USA
MADE IN USA
US PAT NOS 4340049 4346703
4439188 4573980
Low Calcium 1.5% Dextrose
5B9766 6-2000ML IN 2000ML
ULTRABAGTM CONT 1.5%
DIANEAL® LOW CALCIUM 1.5% DEX EXP
PERITONEAL DIALYSYS SOLUTION XXXXX
SECONDARY BAR CODE
(17) YYMM00 (10) XXXXX
LOT PRIMARY BAR CODE
XXXXX
(01) 50309410424525
07-25-47-845
5B9776 2000 mL
NDC 0941-0430-52 (APPROX 80 mL EXCESS)
BaxterLogo
Dianeal
Low Calcium (2.5 mEq/L) Peritoneal Dialysis Solution
with 2.5% Dextrose
EACH 100 mL CONTAINS 1.5 g DEXTROSE HYDROUS USP
538 mg SODIUM CHLORIDE USP 448 mg SODIUM LACTATE 18.3 mg CALCIUM CHLORIDE USP 5.08 mg MAGNESIUM CHLORIDE USP pH 5.2 (4.0 TO 6.5)
mEq/L SODIUM - 132 CALCIUM - 2.5 MAGNESIUM - 0.5
CHLORIDE - 95 LACTATE - 40
OSMOLARITY - 346 mOsmol/L (CALC)
STERILE NONPYROGENIC
POTASSIUM CHLORIDE TO BE ADDED ONLY
UNDER THE DIRECTION OF A PHYSICIAN
READ PACKAGE INSET FOR FULL INFORMATION
FOR INTRAPERITONEAL ADMINISTRATION ONLY
DOSAGE AS DIRECTED BY PHYSICIAN
CAUTIONS SQUEEZE AND INSPECT INNER BAG
WHICH MAINTAINS PRODUCT STERILITY DISCARD
IF LEAKS ARE FOUND
DO NOT USE UNLESS SOLUTION IS CLEAR
DISCARD UNUSED PORTION
Rx ONLY
STORE UNIT IN MOISTURE BARRIER OVERWRAP AT
ROOM TEMPERATURE (25°C/77°F) UNTIL READY TO
USE
AVOID EXCESSIVE HEAT SEE INSERT
UltraBag CONTAINER PL 146 PLASTIC
BAXTER DIANEAL ULTRABAG AND PL 146 ARE
TRADEMARKS OF BAXTER INTERNATIONAL INC
BAXTER HEALTHCARE CORPORATION
DEERFIELD IL 60015 USA
MADE IN USA
US PAT NOS 4340049 4346703
4439188 4573980
Low Calcium 2.5% Dextrose
5B9776 6-2000ML IN 2000ML
ULTRABAGTM CONT 2.5%
DIANEAL® LOW CALCIUM 2.5% DEX EXP
PERITONEAL DIALYSYS SOLUTION XXXXX
SECONDARY BAR CODE
(17) YYMM00 (10) XXXXX
LOT PRIMARY BAR CODE
XXXXX
(01) 50309410430526
07-25-47-848
5B9796 2000 mL
NDC 0941-0433-52 (APPROX 80 mL EXCESS)
BaxterLogo
Dianeal
Low Calcium (2.5 mEq/L) Peritoneal Dialysis Solution
with 4.25% Dextrose
EACH 100 mL CONTAINS 4.25 g DEXTROSE HYDROUS USP
538 mg SODIUM CHLORIDE USP 448 mg SODIUM LACTATE
18.3 mg CALCIUM CHLORIDE USP 5.08 mg MAGNESIUM
CHLORIDE USP pH 5.2 (4.0 TO 6.5)
mEq/L SODIUM - 132 CALCIUM - 2.5 MAGNESIUM - 0.5
CHLORIDE - 95 LACTATE - 40
OSMOLARITY - 346 mOsmol/L (CALC)
STERILE NONPYROGENIC
POTASSIUM CHLORIDE TO BE ADDED ONLY
UNDER THE DIRECTION OF A PHYSICIAN
READ PACKAGE INSET FOR FULL INFORMATION
WARNING EXTENSIVE USE OF THIS SOLUTION DURING
ONE PERITONEAL DIALYSIS PROCEDURE CAN RESULT IN
SIGNIFICANT REMOVAL OF WATER FROM THE PATIENT
FOR INTRAPERITONEAL ADMINISTRATION ONLY
DOSAGE AS DIRECTED BY PHYSICIAN
CAUTIONS SQUEEZE AND INSPECT INNER BAG WHICH
MAINTAINS PRODUCT STERILITY DISCARD IF LEAKS
ARE FOUND
DO NOT USE UNLESS SOLUTION IS CLEAR
DISCARD UNUSED PORTION
Rx ONLY
STORE UNIT IN MOISTURE BARRIER OVERWRAP AT ROOM TEMPERATURE (25°C/77°F) UNTIL READY TO USE
AVOID EXCESSIVE HEAT SEE INSERT
UltraBag CONTAINER PL 146 PLASTIC
BAXTER DIANEAL ULTRABAG AND PL 146 ARE TRADEMARKS OF BAXTER INTERNATIONAL INC
BAXTER HEALTHCARE CORPORATION
DEERFIELD IL 60015 USA
MADE IN USA
US PAT NOS 4340049 4346703
4439188 4573980
Low Calcium 2.5% Dextrose
5B9796 6-2000ML IN 2000ML
ULTRABAGTM CONT 4.25%
DIANEAL® LOW CALCIUM 4.25% DEX EXP
PERITONEAL DIALYSYS SOLUTION XXXXX
SECONDARY BAR CODE
(17) YYMM00 (10) XXXXX
LOT PRIMARY BAR CODE
XXXXX
(01) 503094104330527
VBB4928US
NDC 0941-0472-01
6000 mL
(APPROX 225 mL EXCESS)
BAXTER LOGO
Dianeal
Low Calcium (2.5 mEq/L)
Peritoneal Dialysis Solution
with 1.5% Dextrose
Low Calcium 1.5% Dextrose
EACH 100 mL CONTAINS
1.5 g DEXTROSE HYDROUS USP
538 mg SODIUM CHLORIDE USP
448 mg SODIUM LACTATE
18.3 mg CALCIUM CHLORIDE USP
5.08 mg MAGNESIUM CHLORIDE USP
pH 5.0 to 5.6
mEq/L SODIUM – 132 CALCIUM – 2.5 MAGNESIUM – 0.5
CHLORIDE – 95 LACTATE – 40
OSMOLARITY – 344 mOsmol/L (CALC)
STERILE NON PYROGENIC
POTASSIUM CHLORIDE TO BE ADDED ONLY
UNDER THE DIRECTION OF A PHYSICIAN
SEE PACKAGE INSERT FOR DOSAGE INFORMATION
USE AS DIRECTED BY PHYSICIAN
FOR INTRAPERITONEAL ADMINISTRATION ONLY
CAUTIONS SQUEEZE AND INSPECT INNER BAG
WHICH MAINTAINS PRODUCT STERILITY
DISCARD IF LEAKS ARE FOUND
DO NOT USE UNLESS SOLUTION IS CLEAR
DISCARD UNUSED PORTION
Rx ONLY
STORE UNIT IN MOISTURE BARRIER OVERWRAP AT
ROOM TEMPERATURE (25ºC/77ºF) UNTIL READY TO USE
AVOID EXCESSIVE HEAT SEE INSERT
PVC PLASTIC
BAXTER DIANEAL IS A TRADEMARK OF BAXTER INTERNATIONAL INC
BAXTER HEALTHCARE CORPORATION
DEERFIELD, IL 60015 USA
MADE IN MEXICO
88-80-32-995
DIANEAL LOW CALCIUM 1.5% DEX PERITONEAL DIALYSIS SOLUTION
VIAFLEX
2-6000 mL
1.5%
VBB4928US
LOT XXXXX
EXP MMYYYY
VBB4928US
VBB4931US
NDC 0941-0475-01
6000 mL
(APPROX 225 mL EXCESS)
BAXTER LOGO
Dianeal
Low Calcium (2.5 mEq/L)
Peritoneal Dialysis Solution
with 2.5% Dextrose
Low Calcium 2.5% Dextrose
EACH 100 mL CONTAINS
2.5 g DEXTROSE HYDROUS USP
538 mg SODIUM CHLORIDE USP
448 mg SODIUM LACTATE
18.3 mg CALCIUM CHLORIDE USP
5.08 mg MAGNESIUM CHLORIDE USP
pH 5.0 to 5.6
mEq/L SODIUM – 132 CALCIUM – 2.5 MAGNESIUM – 0.5
CHLORIDE – 95 LACTATE – 40
OSMOLARITY – 395 mOsmol/L (CALC)
STERILE NON PYROGENIC
POTASSIUM CHLORIDE TO BE ADDED ONLY
UNDER THE DIRECTION OF A PHYSICIAN
SEE PACKAGE INSERT FOR DOSAGE INFORMATION
USE AS DIRECTED BY PHYSICIAN
FOR INTRAPERITONEAL ADMINISTRATION ONLY
CAUTIONS SQUEEZE AND INSPECT INNER BAG
WHICH MAINTAINS PRODUCT STERILITY
DISCARD IF LEAKS ARE FOUND
DO NOT USE UNLESS SOLUTION IS CLEAR
DISCARD UNUSED PORTION
Rx ONLY
STORE UNIT IN MOISTURE BARRIER OVERWRAP AT
ROOM TEMPERATURE (25ºC/77ºF) UNTIL READY TO USE
AVOID EXCESSIVE HEAT SEE INSERT
PVC PLASTIC
BAXTER DIANEAL IS A TRADEMARK OF BAXTER INTERNATIONAL INC
BAXTER HEALTHCARE CORPORATION
DEERFIELD IL 60015 USA
MADE IN MEXICO
88-80-32-996
DIANEAL LOW CALCIUM 2.5% DEX PERITONEAL DIALYSIS SOLUTION
VIAFLEX
2-6000 mL
2.5%
VBB4931 US
LOT XXXXX
EXP MMYYYY
EZPB5245R
NDC 0941-0484-01
5000 mL
(APPROX 135 mL EXCESS)
BAXTER LOGO
Dianeal
Low Calcium (2.5 mEq/L)
Peritoneal Dialysis Solution
with 1.5% Dextrose
Low Calcium 1.5% Dextrose
EACH 100 mL CONTAINS
448 mg SODIUM LACTATE
pH 5.0 to 6.5
1.5 g DEXTROSE HYDROUS
18.4 mg CALCIUM CHLORIDE
538 mg SODIUM CHLORIDE
5.08 mg MAGNESIUM CHLORIDE
mEq/L SODIUM – 132 CALCIUM – 2.5 MAGNESIUM – 0.5 CHLORIDE – 95 LACTATE – 40
OSMOLARITY – 344 mOsmol/L (CALC)
STERILE NONPYROGENIC
POTASSIUM CHLORIDE TO BE ADDED ONLY UNDER THE DIRECTION OF A PHYSICIAN
SEE PACKAGE INSERT FOR DOSAGE INFORMATION
USE AS DIRECTED BY PHYSICIAN
FOR INTRAPERITONEAL ADMINISTRATION ONLY
CAUTIONS

SQUEEZE AND INSPECT INNER BAG WHICH
MAINTAINS PRODUCT STERILITY DISCARD IF LEAKS ARE FOUND
DO NOT USE UNLESS SOLUTION IS CLEAR
DISCARD UNUSED PORTION
Rx ONLY
STORE UNIT IN MOISTURE BARRIER OVERWRAP AT
ROOM TEMPERATURE (25°C/77°F) UNTIL READY TO
USE
AVOID EXCESSIVE HEAT SEE INSERT
PL 146 PLASTIC
BAXTER DIANEAL AND PL 146 ARE
TRADEMARKS OF BAXTER INTERNATIONAL INC
BAXTER HEALTHCARE CORPORATION
DEERFIELD IL 60015 USA
MADE IN IRELAND
CB-35-03-813
DIANEAL LOW CALCIUM (2.5 mEq/L)
Peritoneal Dialysis Solution
with 1.5% Dextrose
5000 mL x 2
EZPB5245R
88-46-12-476
LOT XXXXXXXX
EXP MM/YYYY
BAR CODE
(01)00000000000000(17)201200(10)XXXXXXXX
Dianeal Low Calcium (2.5 mEq/L)
Peritoneal Dialysis Solution
with 1.5% Dextrose
LOT XXXXXXXX
EZPB5245R
5000 mL x 2
EXP MM/YYYY
EZPB5255R
NDC 0941-0487-01
5000 mL
(APPROX 135 mL EXCESS)
BAXTER LOGO
Dianeal
Low Calcium (2.5 mEq/L)
Peritoneal Dialysis Solution
with 2.5% Dextrose
Low Calcium 2.5% Dextrose
EACH 100 mL CONTAINS
448 mg SODIUM LACTATE
pH 5.0 to 6.5
2.5 g DEXTROSE HYDROUS
18.4 mg CALCIUM CHLORIDE
538 mg SODIUM CHLORIDE
5.08 mg MAGNESIUM CHLORIDE
mEq/L SODIUM – 132 CALCIUM – 2.5 MAGNESIUM – 0.5 CHLORIDE – 95 LACTATE – 40
OSMOLARITY – 395 mOsmol/L (CALC)
STERILE NONPYROGENIC
POTASSIUM CHLORIDE TO BE ADDED ONLY UNDER THE DIRECTION OF A PHYSICIAN
SEE PACKAGE INSERT FOR DOSAGE INFORMATION
USE AS DIRECTED BY PHYSICIAN
FOR INTRAPERITONEAL ADMINISTRATION ONLY
CAUTIONS

SQUEEZE AND INSPECT INNER BAG WHICH MAINTAINS PRODUCT STERILITY DISCARD IF LEAKS ARE FOUND
DO NOT USE UNLESS SOLUTION IS CLEAR
DISCARD UNUSED PORTION
Rx ONLY
STORE UNIT IN MOISTURE BARRIER OVERWRAP AT ROOM TEMPERATURE (25ºC/77ºF) UNTIL READY TO USE AVOID EXCESSIVE HEAT SEE INSERT
PL 146 PLASTIC
BAXTER DIANEAL AND PL 146 ARE TRADEMARKS OF BAXTER INTERNATIONAL INC
BAXTER HEALTHCARE CORPORATION DEERFIELD IL 60015 USA
MADE IN IRELAND
CB-35-03-814
DIANEAL LOW CALCIUM (2.5 mEq/L)
Peritoneal Dialysis Solution
with 2.5% Dextrose
5000 mL x 2
EZPB5255R
88-46-12-477
LOT XXXXXXXX
EXP MM/YYYY
BAR CODE
(01)00000000000000(17)201200(10)XXXXXXXX
Dianeal Low Calcium (2.5 mEq/L)
Peritoneal Dialysis Solution
with 2.5% Dextrose
LOT XXXXXXXX
EZPB5255R
5000 mL x 2
EXP MM/YYYY
EZPB5265R
NDC 0941-0490-01
5000 mL
(APPROX 135 mL EXCESS)
BAXTER LOGO
Dianeal
Low Calcium (2.5 mEq/L)
Peritoneal Dialysis Solution
with 4.25% Dextrose
Low Calcium 4.25% Dextrose
EACH 100 mL CONTAINS
448 mg SODIUM LACTATE
pH 5.0 to 6.5
4.25 g DEXTROSE HYDROUS
18.4 mg CALCIUM CHLORIDE
538 mg SODIUM CHLORIDE
5.08 mg MAGNESIUM CHLORIDE
mEq/L SODIUM – 132 CALCIUM – 2.5 MAGNESIUM – 0.5 CHLORIDE – 95 LACTATE – 40
OSMOLARITY – 483 mOsmol/L (CALC)
STERILE NONPYROGENIC
POTASSIUM CHLORIDE TO BE ADDED ONLY UNDER THE DIRECTION OF A PHYSICIAN
SEE PACKAGE INSERT FOR DOSAGE INFORMATION
USE AS DIRECTED BY PHYSICIAN
FOR INTRAPERITONEAL ADMINISTRATION ONLY
CAUTIONS

SQUEEZE AND INSPECT INNER BAG WHICH MAINTAINS PRODUCT STERILITY DISCARD IF LEAKS ARE FOUND
DO NOT USE UNLESS SOLUTION IS CLEAR
DISCARD UNUSED PORTION
Rx ONLY
STORE UNIT IN MOISTURE BARRIER OVERWRAP AT ROOM TEMPERATURE (25ºC/77ºF) UNTIL READY TO USE AVOID EXCESSIVE HEAT SEE INSERT
PL 146 PLASTIC
BAXTER DIANEAL AND PL 146 ARE TRADEMARKS OF BAXTER INTERNATIONAL INC
BAXTER HEALTHCARE CORPORATION DEERFIELD IL 60015 USA
MADE IN IRELAND
CB-35-03-815
DIANEAL LOW CALCIUM (2.5 mEq/L)
Peritoneal Dialysis Solution
with 4.25% Dextrose
5000 mL x 2
EZPB5265R
88-46-12-478
LOT XXXXXXXX
EXP MM/YYYY
BAR CODE
(01)00000000000000(17)201200(10)XXXXXXXX
Baxter Healthcare Corporation