Pronunciation
(pa PAV er een)
Index Terms
Papaverine HCl
Papaverine Hydrochloride
Pavabid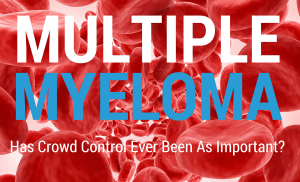 Dosage Forms
Excipient information presented when available (limited, particularly for generics); consult specific product labeling. [DSC] = Discontinued product
Solution, Injection, as hydrochloride:
Generic: 30 mg/mL (2 mL, 10 mL [DSC])
Pharmacologic Category
Pharmacology
Smooth muscle spasmolytic producing a generalized smooth muscle relaxation including: vasodilatation, gastrointestinal sphincter relaxation, bronchiolar muscle relaxation, and potentially a depressed myocardium (with large doses); muscle relaxation may occur due to inhibition or cyclic nucleotide phosphodiesterase, increasing cyclic AMP; muscle relaxation is unrelated to nerve innervation; papaverine increases cerebral blood flow in normal subjects; oxygen uptake is unaltered
Metabolism
Rapidly hepatic
Excretion
Primarily urine (as metabolites)
Onset of Action
Oral: Rapid
Half-Life Elimination
30 to 120 minutes
Protein Binding
~90%
Use: Labeled Indications
Various vascular spasms associated with smooth muscle spasms as in myocardial infarction, angina, peripheral and pulmonary embolism, peripheral vascular disease; cerebral angiospastic states; visceral spasms (ureteral, biliary, and GI colic). Note: Labeled uses have fallen out of favor; safer and more effective alternatives are available.
Off Label Uses
Prevention of vasospasm during harvesting mammary arteries for coronary artery bypass graft surgery
Contraindications
Patients with complete AV block
Dosing: Adult
Note: Labeled uses have fallen out of favor; safer and more effective alternatives are available. The manufacturer's labeling recommends the following dosing:
Arterial spasm: IM, IV: 30-120 mg; may repeat dose every 3 hours; if cardiac extrasystole occurs during use, may administer 2 doses 10 minutes apart
Dosing: Geriatric
Refer to adult dosing.
Dosing: Renal Impairment
No dosage adjustment provided in the manufacturer's labeling.
Dosing: Hepatic Impairment
No dosage adjustment provided in the manufacturer's labeling.
Reconstitution
Solutions should be clear to pale yellow. Precipitates with lactated Ringer's.
Administration
Rapid IV administration may result in arrhythmias and fatal apnea; administer no faster than over 1-2 minutes.
Dietary Considerations
May be taken with food.
Storage
Store at 20°C to 25°C (68°F to 77°F); excursions permitted to 15°C to 30°C (59°F to 86°F). Protect from light.
Drug Interactions
Levodopa: Papaverine may enhance the hypotensive effect of Levodopa. Papaverine may diminish the therapeutic effect of Levodopa. Monitor therapy
Adverse Reactions
Frequency not defined.
Cardiovascular: Cardiac arrhythmia (with rapid IV use), flushing, hypertension (mild), tachycardia
Central nervous system: Headache, malaise, sedation, vertigo
Dermatologic: Diaphoresis, skin rash
Gastrointestinal: Abdominal distress, anorexia, constipation, diarrhea, nausea
Hepatic: Hepatic cirrhosis
Hypersensitivity: Hypersensitivity reaction (hepatic)
Respiratory: Apnea (with rapid IV use)
<1% (Limited to important or life-threatening): Hepatitis
Warnings/Precautions
Concerns related to adverse effects:
• Arrhythmias: May (in large doses or with rapid infusion) depress AV and intraventricular cardiac conduction leading to serious arrhythmias (eg, premature beats, paroxysmal tachycardia).
• Hepatitis: May cause hepatic hypersensitivity; discontinue use if GI symptoms, jaundice, eosinophilia, or abnormal LFTs occur.
Disease-related concerns:
• Glaucoma: Use with caution in patients with glaucoma.
Other warnings/precautions:
• Appropriate use: Not indicated for treatment of impotence by intracorporeal injection; persistent priapism may occur.
Monitoring Parameters
Blood pressure, heart rate
Pregnancy Risk Factor
C
Pregnancy Considerations
Teratogenic effects have not been observed in animal reproduction studies.
Patient Education
• Discuss specific use of drug and side effects with patient as it relates to treatment. (HCAHPS: During this hospital stay, were you given any medicine that you had not taken before? Before giving you any new medicine, how often did hospital staff tell you what the medicine was for? How often did hospital staff describe possible side effects in a way you could understand?)
• Patient may experience nausea, abdominal pain, fatigue, constipation, diarrhea, lack of appetite, loss of strength and energy, flushing, or sweating a lot. Have patient report immediately to prescriber signs of liver problems (dark urine, fatigue, lack of appetite, nausea, abdominal pain, light-colored stools, vomiting, or jaundice), tachycardia, severe headache, dizziness, passing out, vision changes, or abnormal heartbeat (HCAHPS).
• Educate patient about signs of a significant reaction (eg, wheezing; chest tightness; fever; itching; bad cough; blue skin color; seizures; or swelling of face, lips, tongue, or throat). Note: This is not a comprehensive list of all side effects. Patient should consult prescriber for additional questions.
Intended Use and Disclaimer: Should not be printed and given to patients. This information is intended to serve as a concise initial reference for health care professionals to use when discussing medications with a patient. You must ultimately rely on your own discretion, experience, and judgment in diagnosing, treating, and advising patients.
More about papaverine
Consumer resources
Professional resources
Other brands: Para-Time S. R.
Related treatment guides