Willow Bark
Scientific names:
Salix alba
,
Salix purpurea
,
Salix fragilis
, and other species. Family: Salicaceae (willow family)
Common names: Willow also is known as weidenrinde, white willow (S. alba), purple osier willow/basket willow (S. purpurea), and crack willow (S. fragilis).
Efficacy rating:
ÒÒÒ...Positive clinical trials
Safety rating:
●
...Little exposure or very minor concerns.
What is Willow Bark?
Most willows are found in temperate and arctic zones. They are geographically distributed in all continents except Antarctica and Australia. Willows include small trees, shrubs, and groundcovers, and many species are dioecious with male and female catkins (flowers) on separate plants. The catkins are cylindrical in shape, measuring 6 to 7 cm in length. The male flowers are yellow, and the female flowers are green. Medicinal willow bark is collected in the early spring from young branches (2 to 3 years of age).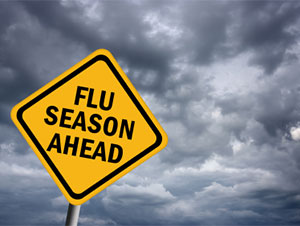 What is it used for?
Traditional/Ethnobotanical uses
The medicinal use of willow dates back 6,000 years. Ancient civilizations used willow tree extracts to treat pain, inflammation, and musculoskeletal conditions.
General uses
Willow bark can be an effective pain reliever if the salicylate content is adequate. Anticancer, antioxidant, and anti-inflammatory activity has been documented in limited trials. Clinical trials have shown that willow has moderate efficacy in treating lower back pain but very little efficacy in treating arthritic conditions.
What is the recommended dosage?
Willow is available in several dosage forms, including tablets, capsules, powder, and liquid. Willow bark has been used for pain relief at daily doses of 1 to 3 g of bark, which corresponds to salicin 60 to 120 mg. A clinical study of patients with lower back pain used willow bark at a dose of salicin 120 to 240 mg/day. A proprietary extract of willow bark, Assalix, was standardized to contain 15% salicin. Salicylic acid delivered from willow bark has a plasma half-life of approximately 2.5 hours. Another study of salicylic acid from salicin found that blood levels peaked within 2 hours after oral administration.
How safe is it?
Contraindications
Patients with known hypersensitivity to aspirin should avoid any willow-containing product. This caution also applies to patients with asthma, impaired clotting, vitamin K antagonistic treatment, diabetes, gout, kidney or liver conditions, peptic ulcer disease, and in any other medical conditions in which aspirin is contraindicated.
Pregnancy/nursing
Information regarding safety and efficacy in pregnancy and lactation is lacking.
Interactions
In general, drug interactions associated with salicylates may apply to willow-containing products. Therefore, avoid use with alcohol, barbiturates, sedatives, and other salicylate-containing products because of additive irritant effects and adverse reactions on the GI tract and blood clotting. Willow may also interact with oral anticoagulants (eg, warfarin), seizure medications (eg, phenytoin, valproate acid), and other medications (eg, methotrexate).
Side Effects
Primarily GI discomfort, such as nausea and stomachache, as well as dizziness and rash. An anaphylactic reaction to willow bark has been reported.
Toxicities
There is little or no toxicity information on the use of willow bark. However, the same toxicity associated with salicylates applies to willow. Patients should monitor for blood in stools, tinnitus, nausea or vomiting, and stomach or kidney irritation.
References
Willow Bark. Review of Natural Products. factsandcomparisons4.0 [online]. February 2008. Available from Wolters Kluwer Health, Inc. Accessed January 17, 2007.
Copyright © 2009 Wolters Kluwer Health
Further information
Always consult your healthcare provider to ensure the information displayed on this page applies to your personal circumstances.
More about willow bark
Professional resources