Red Clover
Scientific names:
Trifolium pratense
Common names: Red clover also is known as cow clover, meadow clover, purple clover, and trefoil.
Efficacy-safety rating:
ÒÒ...Ethno or other evidence of efficacy.
Safety rating:
●
...Little exposure or very minor concerns.
What is Red Clover?
The plant's medicinal value is found in its red and purple fragrant blossoms, which are dried for utilization. It is a perennial that flowers for a short duration. It is found most commonly in light sandy meadows in Britain and throughout Europe and Asia, from the Mediterranean to the Arctic Circle. It also has been found in the mountains. Red clover now is naturalized in North America and Australia for hay and as a nitrogen-fixing crop.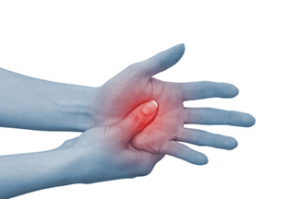 What is it used for?
Traditional/Ethnobotanical uses
The flowers possess antispasmodic, estrogenic, and expectorant properties. Chinese medicine has used red clover in teas as an expectorant. Russians recommend the herb for bronchial asthma. Traditionally, the herb has been used in treating breast cancer. Topically, it is used to accelerate wound healing and to treat psoriasis.
Miscellaneous uses
Amongst other ingredients, red clover contains isoflavonoids and isoflavones. Isoflavones mimic estrogen effects in the body. Red clover has been used in hormone replacement therapy. The hormonal effects of the isoflavonoids aid in arterial compliance (elasticity of large arteries), because arterial compliance decreases in post-menopausal women. Red clover may be chemoprotective (protects healthy tissue from the toxic effects of anticancer drugs), as indicated in animal tests. Research is limited. More studies are needed in order to fully understand the benefits of red clover.
What is the recommended dosage?
Formerly used as a sedative at doses of 4 g of blossoms, red clover now is used primarily as a source of estrogenic and antioxidant isoflavones. Extracts standardized on isoflavone content (Menoflavon, Rimostil) have been given to perimenopausal women in several clinical studies at daily doses of isoflavones 25 to 90 mg.
How safe is it?
Contraindications
Contraindicated in those with a history of breast cancer.
Pregnancy/nursing
Documented adverse effects (including estrogenic activity). Avoid use.
Interactions
Isoflavonoid properties may interfere with hormonal therapies. Red clover should not be taken with oral contraceptives, estrogen, progesterone compounds, anticoagulants, or aspirin.
Side Effects
Do not take during pregnancy, lactation, or in patients with a history of breast cancer. Avoid large doses. Coumarin activity may be problematic at high doses. "Clover disease," related to the consumption of red clover by sheep, has lead to infertility, abnormal lactation, dystonia, and prolapsed uterus.
Toxicities
No data.
References
Red Clover. Review of Natural Products. factsandcomparisons4.0 [online]. 2005. Available from Wolters Kluwer Health, Inc. Accessed April 23, 2007.
Copyright © 2009 Wolters Kluwer Health
Further information
Always consult your healthcare provider to ensure the information displayed on this page applies to your personal circumstances.
More about red clover
Professional resources