Lobelia
Scientific names:
Lobelia inflate
Common names: Lobelia also is known as Indian tobacco, Indian weed, pukeweed, asthma weed, gagroot, vomitwort, bladderpod, and eyebright.
Efficacy-safety rating:
Ò...Little or no evidence of efficacy.
Safety rating:
●
...Moderate to serious danger.
What is Lobelia?
Lobelia is a perennial herb found in the eastern US and Canada, from Georgia and Arkansas to Labrador. The base of the violet-pinkish flowers expands to form the seed capsule, which is the source of the name "inflata."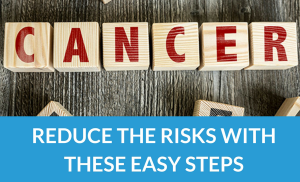 What is it used for?
Traditional/Ethnobotanical uses
American Indians smoked the leaves as tobacco and used them medicinally for respiratory ailments. Similar folk uses for asthma, chronic bronchitis, whooping cough, cholera, and many other conditions were recorded. Lobelia's emetic properties were well known in the 19th century.
Smoking cessation
Lobelia inflata and its major alkaloid, lobeline, have been used in smoking cessation programs and have been proposed for treatment of other drug dependencies. Lobeline's effects on respiratory physiology may be responsible for its initial use in smoking cessation. Stimulation of respiration and bronchoconstriction are observed with lobeline and nicotine. However, there is only modest evidence for efficacy.
What is the recommended dosage?
Clinical studies of lobeline for smoking withdrawal used doses of 5 mg twice daily, with lozenges 0.5 mg used in addition when there was an urge to smoke. The useful dose of lobeline is very close to the toxic dose. In use of the whole plant, minor variations in alkaloid content could increase the potential for toxicity.
Classical use of the flowers was at a dosage of 2 to 4 g daily in a tea for coughs and colds.
How safe is it?
Contraindications
Contraindications have not yet been identified.
Pregnancy/nursing
Documented adverse effects include loss of uterine tone. Avoid use.
Interactions
None well documented.
Side Effects
Lobelia and lobeline are capable of inducing nausea, vomiting, and dizziness at high doses (ie, 8 mg lobeline sulfate).
Toxicities
The therapeutic dose of lobeline is very close to the toxic dose.
References
Lobelia. Review of Natural Products. factsandcomparisons4.0 [online]. 2004. Available from Wolters Kluwer Health, Inc. Accessed April 23, 2007.
Copyright © 2009 Wolters Kluwer Health
Further information
Always consult your healthcare provider to ensure the information displayed on this page applies to your personal circumstances.
More about lobelia
Professional resources