Burdock
Scientific names:
Arctium lappa
,
A. majus
(great burdock),
A. munus
(lesser burdock)
Common names: Burdock also is known as bardana, beggar's buttons , clotbur, edible burdock , great bur, great burdocks, and lappa
Efficacy-safety rating:
ÒÒ...Ethno or other evidence of efficacy.
Safety rating:
●
...Little exposure or very minor concerns.
What is Burdock?
Budock is considered to be native in Europe and Northern Asia; it is naturalized in the US. Burdock is widely cultivated in Eastern Europe, especially former Yugoslavia, Poland, Bulgaria, and Hungary. The plant is a member of the Asteraceae, or daisy, family. The plant has large oval leaves, with broad pinkish flowers. Burdock has long hard root pieces.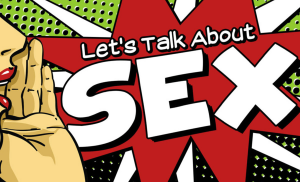 What is it used for?
Traditional/Ethnobotanical uses
In traditional medicine, the fruits, seeds, roots, and leaves of burdock have been used as decoctions or teas for a wide range of ailments including colds, catarrh, gout, rheumatism, stomach ailments, cancers, and as a diuretic, diaphoretic and laxative. It has even been promoted as an aphrodisiac. Externally, it has been used for various skin problems.
Miscellaneous uses
Burdock root generally is considered an edible food product, especially in Asia and gaining popularity in US health food stores. Besides fresh burdock root for sale as a food, US health food stores also sell burdock as a nutraceutical (medicinal food). Further studies of the benefits of burdock root as a potential medicinal food or nutraceutical are needed.
Burdock also may have some potential medical benefits in the treatment of fever, infection, cancer, and fluid retention. Preliminary recent chemical and pharmacological studies seem to verify some of these activities, although effectiveness and safety for these indications have not adequately been evaluated.
In addition, burdock is an ingredient found in some topical cosmetic and toiletry- type products to cleanse the skin and as a hair tonic to treat dandruff.
What is the recommended dosage?
There is no recent clinical evidence to guide dosage of burdock. Classical dosage of this herb was 2 g of root.
How safe is it?
Contraindications
Contraindications have not yet been identified.
Pregnancy/nursing
Documented adverse effects (including oxytocic and uterine stimulant action). Avoid use.
Interactions
None well documented.
Side Effects
Allergic skin irritation on contact.
Toxicities
Burdock is generally considered a safe and edible food product. A few reports have appeared on burdock root tea poisoning (blurred vision, headache, drowsiness, slurred speech, loss of coordination, incoherent speech, restlessness, hallucinations, hyperactivity, seizures, disorientation, flushing, dryness of mouth and nose, rash, lack of sweating, fever) due to adulteration with atropine-containing plants.
References
Burdock. Review of Natural Products. factsandcomparisons4.0 [online]. 2005. Available from Wolters Kluwer Health, Inc. Accessed April 16, 2007.
Copyright © 2009 Wolters Kluwer Health
Further information
Always consult your healthcare provider to ensure the information displayed on this page applies to your personal circumstances.
More about burdock
Professional resources