Bovine Colostrum
Scientific names:
Bovine Colostrum
Common names: Bovine colostrums also is known as cow milk colostrums.
Efficacy-safety rating:
ÒÒ...Ethno or other evidence of efficacy.
Safety rating:
●
...No safety concerns despite wide use.
What is Bovine Colostrum?
Colostrum is the premilk fluid produced from mammary glands during the first 2 to 4 days after birth. It is a rich natural source of nutrients, antibodies, and growth factors for the newborn.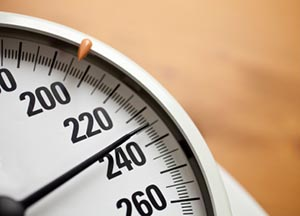 What is it used for?
Bovine colostrum has been used to treat diarrhea, to improve GI health, to boost the immune system. Colostrum contains immune factors, immunoglobulins, antibodies, proline-rich polypeptides (PRP), lactoferrin, glycoproteins, lactalbumins, cytokines (eg, interleukin, and interferon), growth factors, vitamins, and minerals. There also is a constituent isolated from bovine colostrums that is responsible for uterine and intestinal contraction, and lowering of blood pressure.
Immunostimulant
The immune-boosting properties of bovine colostrum have been promoted as performance enhancers and anti-aging/healing supplements. Certain Web pages, for instance, promote significant fitness gains for athletes, noting bovine colostrum's "anabolic effects" and claiming it can "promote muscle growth." One clinical trial finds bovine colostrum supplement to increase serum IGF-1 concentration in athletes. IGF-1 is a growth factor that speeds up protein synthesis and slows catabolism.
Certain immune factors and antibodies also fight a variety of organisms, allergens, or toxins including pneumonia, candida, and flu. Constituent lactoferrin prevents pathogens from getting the iron they need to flourish. Lactalbumins and cytokines (interleukin and interferon) also are important as antivirals and anticancer agents.
GI aid
Using a specialized colostrum preparation in animal studies, bovine colostrum has been shown to have a high capacity for neutralization of bacterial toxins and high effectiveness in treating severe diarrhea. Bovine colostrum supplementation, in another report, has been shown to prevent NSAID-induced gut injury in various laboratory and animal studies, suggesting its possible usefulness for certain ulcerative bowel conditions.
Several studies show how bovine colostrum concentrates, including G immunoglobulin isolates, are highly successful alternative agents used to improve GI health and to treat diarrhea caused by a variety of pathogens. In AIDS patients, diarrhea and subsequent weight loss pose a problem. The severity of symptoms in some cases and sometimes unidentifiable pathogens unaffected by antibiotics welcome alternative therapy with bovine colostrum.
More clinical trials need to be performed to understand and define fully the many benefits of bovine colostrums.
What is the recommended dosage?
Bovine colostrum is a difficult preparation to standardize because its antibody content may vary widely. Some clinical studies have been performed with hyperimmune colostrum, which may have a specific antibody titer; however, most products do not meet this criterion. Studies administering 25 to 125 mL of liquid formulations or 10 to 20 g of dry powder have been reported.
How safe is it?
Contraindications
Contraindications have not yet been identified.
Pregnancy/nursing
Information regarding safety and efficacy in pregnancy and lactation is lacking.
Interactions
None well documented.
Side Effects
Bovine colostrum is well tolerated. A few symptoms, including mild nausea and flatulence have been reported.
Toxicities
Bovine colostrum appears to be safe and effective. There is no data in the literature concerning any toxicities.
References
Bovine Colostrum. Review of Natural Products. factsandcomparisons4.0 [online]. 2004. Available from Wolters Kluwer Health, Inc. Accessed April 16, 2007.
Copyright © 2009 Wolters Kluwer Health
Further information
Always consult your healthcare provider to ensure the information displayed on this page applies to your personal circumstances.
More about bovine colostrum
Professional resources